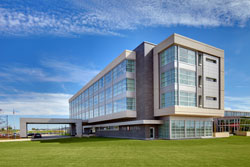 We're pleased to announce our upcoming training seminar at our home base in Cedar Rapids, IA.
When: Monday, September 22nd – Wednesday, September 24th
Where: The Hotel at Kirkwood – Cedar Rapids, IA
Presenter:  Ideal's Lead Trainer Dave Baumgarten, and lead AP/GL Trainer, Nicole Lindsey.
Ideal Head Trainer Dave Baumgarten's 20+ years of experience training many of you on how to use the Ideal software more than speaks for itself. He will teach you tips and tricks on sales orders, work orders, purchasing, price lists, pricing, wholegoods, reports, and more!
New this Year – AP/GL Boot Camp!
Many of your have asked for more dedicated AP/GL training at our seminars and we've listened! Ideal's lead AP/GL trainer, Nicole Lindsey, will present our first AP/GL boot camp on Wednesday, September 24th. Her presentation will cover advanced uses of Ideal's AP and GL modules.
Why You Should Attend:
These seminars always prove to be an invaluable tool for those who attend. Whether you're a new user, a long-time veteran, or are looking to educate new employees on the system, you will come away learning new things that will boost profitability and efficiency in your dealership. You'll also have the chance to interact with a community of dealers, just like you, and exchange best practices.
Hear from other Ideal users on why you should attend this seminar
Costs:
The costs are as follows:
2-day session excluding the AP/GL boot camp = $99 per person
3-day session including the AP/GL boot camp = $129 per person*
AP/GL boot camp only = $49 per person
* It's highly recommended for those participating in the AP/GL boot camp to register for all three days to help get a better understanding of how all elements of the Ideal system flow into the AP and GL.
You will be billed for the seminar October 1, 2014. Keep in mind that you are also responsible for your travel and hotel expenses. Lunch will be provided daily.
Full Seminar Details and How to Register:
www.idealcomputersystems.com/seminar.html
Note: This web link is the ONLY way you can register for the seminar. If you have any questions, please reply to this email.
Thanks and we look forward to your participation!