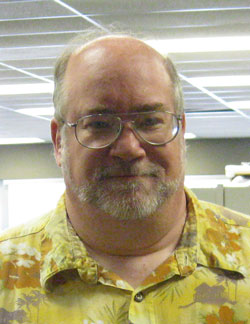 It has come to my attention through my visits to several dealerships recently that those dealers who are not taking advantage of the Accounts Payable module are not completing the final step of the purchasing process we refer to as Finalization.
This step is critical because it provides a process to keep the dealer's cost and manufacturer's suggested selling price up-to-date based on the invoice the products were billed to the dealership on. Ideal has always had this separate process due to the fact that, in many cases, the shipment of products received at a dealership is accompanied by a packing list. The invoice comes separately several days later, or perhaps it's available for view and download from a website.
This Finalization process can be done by selecting Applications -> Inventory -> Supplier Invoice Entry. This is the same task that is used to get serialized units into the Floor Plan module. If the correct Pay To was not used at the point of receiving select Applications -> Purchasing -> Purchase Receipt Inquiry then select the correct Receipt ID and change the Pay To so the supplier that is going to be paid. This is especially critical when finalizing serialized items to get them associated with the correct Floor Plan. 
In the Supplier Invoice Entry task, begin by selecting the Supplier.  A window will appear labeled "Select Receipts to Load". Choose the original receiving document by matching the Receipt ID, the Reference, or the PO # then click OK. Enter the Amount of the Invoice if different than the original received amount. The Reference and Invoice Date may also be updated (if necessary). In the bottom portion of the screen labeled Account Distribution, add a line to reflect the shipping charges (if necessary). Update each line with the correct Amount and MFR LIST. Additional detailed help information is available in your Ideal for Windows Help System.  Select Help Topics from the Help menu.  Then from the Program Help, select Purchasing and Receiving -> Instructions ->Finalizing a Purchase Order Transaction.
Remember, once the Purchase Order Finalization occurs, no changes can be made to the cost of these products. Sales reports, Inventory Valuation reports, and other accounting reports are affected by what does or does not happen with this process. Take the time to complete the Finalization process for all inbound inventory so your system can provide the most accurate information possible. Be on the lookout, I may stop by your dealership to learn something important from you someday soon!