Guide: How to Establish Inventory Goals That Work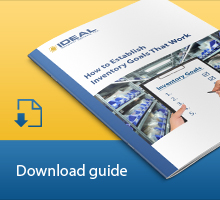 Once you've accurately counted and organized your inventory, it's time to set goals to make sure your inventory never ends up in poor state again. Keeping tabs on inventory is crucial but also very time-consuming, so you will need to leverage your employees in the right way and use easy metrics as benchmarks.
Jeff Sheets, who has provided dealership consulting as a member of Bob Clements International, explains how to do just that in this guide.
This guide will show you how to:
Keep your Parts Manager accountable for your inventory
Set inventory turn goals and min/max levels
Remove guesswork from inventory planning
And much more!