Outdoor Power Equipment Industry Trends Report
2023
On the Cutting Edge:
Data, Insights, and Ideas for Dealers
This report compiles insights from surveys, OPE industry experts,
and hundreds of OPE dealers across North America.
Read the Report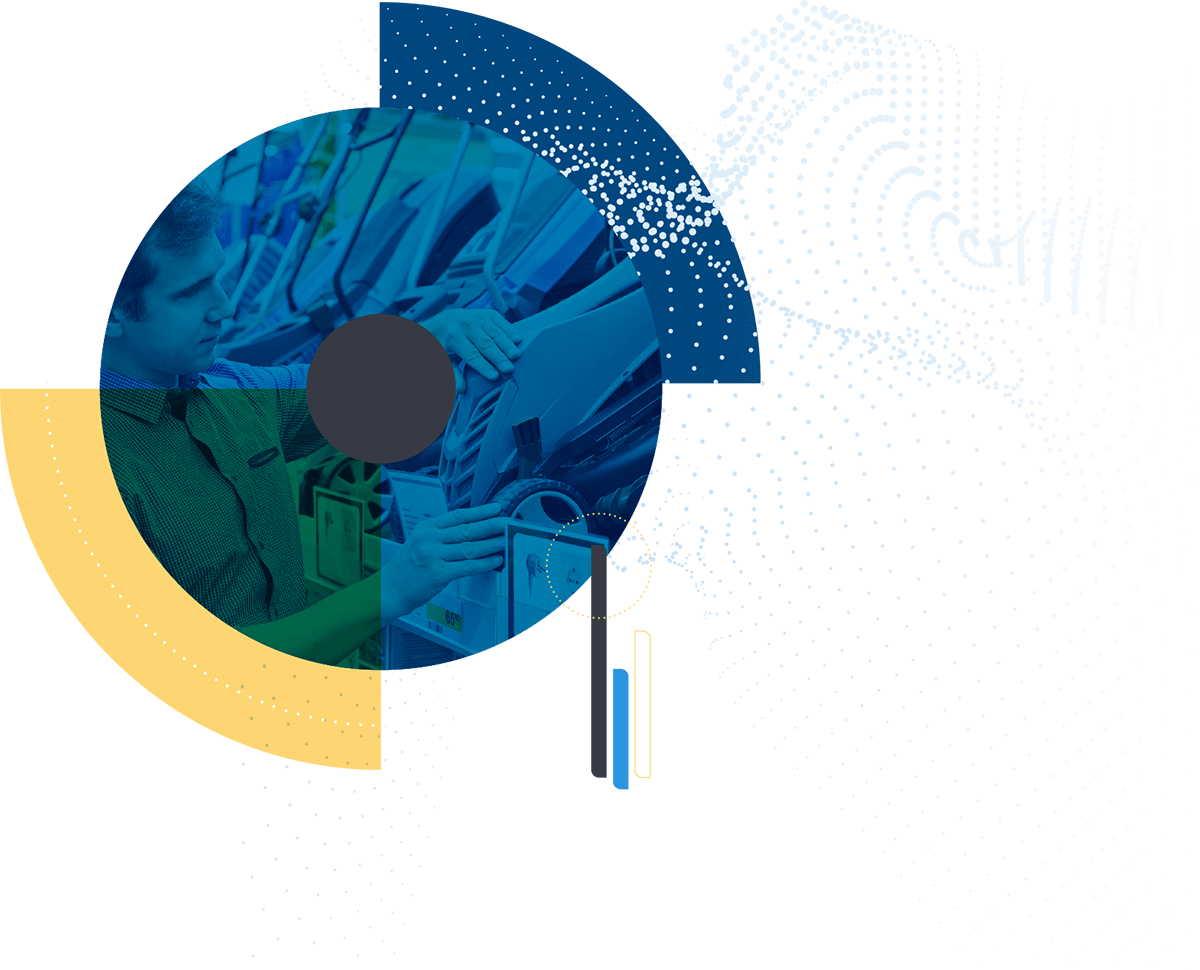 Trends
When in Doubt, Look at the Data
On the brink of a recession, many dealers are asking…is the bubble going to burst? This is a tricky question that only a crystal ball could answer. But what we can do is look at the data to see what past trends have been like and extrapolate future trends.
WHAT WE COVER
OPE market data
Key metrics by department
DMS reporting best practices
Put Together Your Digital Marketing Plan
Millennials account for ¼ of all OPE units purchased. You have the opportunity to turn these first-time buyers into lifetime buyers. But to do that, you need to understand how to appeal to this generation of internet-natives.
WHAT WE COVER
Digital marketing strategies
Generating leads on a budget
Online shopping trends
Living in the Cloud
According to an Ideal and c-Systems survey of OPE dealers across North America, 55% of respondents are currently using a cloud hosting service. Why are so many dealers making the switch?
WHAT WE COVER
Cybersecurity trends
The mobile dealership experience
The cost of downtime
Advancements in Service Automation
A number of factors are impacting efficiency in this industry: inventory backlogs, technician shortages, and inflation. That's why many dealers are stepping up their service to keep revenue flowing in. But increased service carries the risk of employee burnout. We're seeing a lot of innovative service technology enter the market to help dealers measure service efficiency and improve productivity and output.
WHAT WE COVER
How to measure labor inventory
Service automation technology
Service communication technology and trends
Going Green and Electric
Manufacturers and customers alike are also looking for ways to build, sell and shop more sustainably—especially with new government regulations putting pressure on businesses to move towards electric technology.
WHAT WE COVER
Advancements in electric and robotic equipment
Battery and electric sales revenue trends
An Inventory of Challenges
Manufacturers still have a six-month backlog on supplies. Dealers can expect to continue feeling the impact of the supply chain backlogs in the year ahead. How can dealers leverage technology to maintain sales and service velocity?
WHAT WE COVER
Inventory management best practices
Alternate revenue streams
Navigating a Big Box Market as a Small Business
Small family-owned dealerships have some big competition. Going up against the Home Depots and Amazons of the world, these businesses rely on customer relationships and a different quality of service to stand out.
WHAT WE COVER
Best practices for working with your DMS provider
Customer relationship management technology
Succession planning best practices
Interested in our industry updates, dealer interviews
and future industry reports?
Sign up: