Interview with Bath Power Equipment on the Power of Training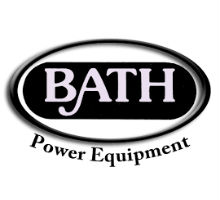 Larry Glenn came to Bath Power Equipment two years ago with a construction background. Eager to step into a new role as general manager for an outdoor power equipment dealership, he knew one of the most important things would be learning Ideal, which had been utilized in the business since the DOS system days.
Larry gave himself a year to fully learn the ins and outs of the system. By attending last year's software training seminar in Kansas City, he was able to bring a wealth of knowledge back to the dealership. Not only has he taught his staff new features, he's also been able to break old habits of inefficient ways to use the software.
We recently spoke with Larry to see how the dealership has progressed in learning more in-depth usages of the Ideal software.
Can you tell me a little bit about the business and how you got involved?
Larry: "The business has been around for 35-40 years. It started as garden center and nursery. It was developed into an outdoor power equipment shop about 30 years ago and it's grown since then.
I began working here as a manager about two years ago. My background is in construction. I had worked in the construction field for a long time and it was time for me to look for another position. I found this job and it's allowed me to stay local and learn a new position. Coming to the outdoor power equipment business was a completely new arena for me."
What do you consider to be the strengths of your business compared to the other dealers in your area?
Larry: "Setting yourself apart from the competition can be hard. I think what sets us apart is the fact that we've found a niche. We are truly an outdoor power equipment dealer. Our competitors range anywhere from big-box stores to hardware stores. They do sales and maybe even some service. We offer it all. We're a full dealer that offers full sales, service and parts, plus we're well-established. We've got relationships with major manufacturers. There's only so many people out there with the complete package and we're one of them who does it well."
How long has business using Ideal and what prompted the business to get the product?
Larry: "It was here well before my time. We started off with the Dos-based system and then upgraded to Windows."
In your position what features do you like the most about Ideal?
Larry: "Overall I think it's quite simple to learn and to operate. At the same time it's sophisticated enough to let you do a lot of things once you start understanding the capabilities of it. I came in here and gave myself a year to truly learn the system. I was able to go to the dealer training seminar in Kansas City last year and it really helped. We use it for receiving inventory. We use it for point of sale, for our customer records, and work orders."
You've mentioned some of the inventory features. How has Ideal helped you manage your inventory?
Larry: "I discover things more and more all the time. After going to the training seminar, I really started utilizing the min-max features and order recommendations, which has worked quite well. I was surprised how easy and accurate it is to use our past history. The challenge is figuring out timing more then anything as far as when to pinpoint our summer and winter min-max levels. The more you do, the more comfortable you get."
What features in Ideal have helped you most with the service aspect of your business?
Larry: "We definitely like the work order features. We are working on having our techs log in and track their time versus billable hours. We're not there yet, but that's where I'm headed."
Do you use Ideal's dashboard?
Larry:"I do. I'm building a budget and KPI's right now and once it's done I expect the dashboard to be used a lot more to track the progress. I like how the dashboard is real-time and real-time only so it gives you the most accurate data. I hope that it will not only help me, but other employees in the business who have access to the data."
It sounds like some of the additional training you received at the seminar has really helped you break some of your employees' bad habits and teach them new things about Ideal. Can you tell us how that's helped your business?
Larry: "It's been interesting. When I came in, people were teaching me who've been using Ideal for five or more years. They were used to how they operated the system so they were doing something that was either incorrect or different from what I wanted to see. Trying to get them to change can be a difficult thing. But once I've shown them how getting things set up a certain way and how using the system the way it's supposed to be used can save you a tremendous amount of time and increase your accuracy, it's worked out well and helped our business."
As a whole, how has your business improved by using Ideal?
Larry: "The overall organization, efficiency and accurateness is improved. Having a system like this in place that is versatile enough to cover those things and allow you to grow is obviously going to increase your effectiveness and efficiency.
A system like Ideal is an absolute necessity, and it's as important as any tool you've got in the shop or anywhere else. You just need to understand and utilize the system for what's it meant to do. There are so many things, whether it is a new phone or a new system that people just learn how to do the basics with it, but they don't really push it to the test. Just because it works and it gets by may be ok. But everything I've wanted to do I found typically this system can help me in more ways as long as I keep utilizing more and more of it."