How Dunlap Lawn and Garden Grew 6x Its Original Size in Less Than 10 Years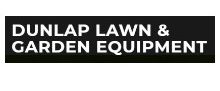 How do you take a family business and grow it dramatically? While an established company may be happy with single-digit growth spurts, Dunlap Lawn and Garden grew six times its original size in less than a decade!
Started as a hobby during the 70s in Dubois, Pennsylvania, the business has evolved well beyond your typical "mom-and-pop" repair shop. Over the years, Dunlap has taken on numerous manufacturers and started selling a variety of tractors and equipment. It's been recognized as 16th top Cub Cadet Power Equipment dealer in the country and has been consistently in the top 100 for the past 15 years. The dealership has received several awards and accolades, including the Samurai Award in Japan from Mahindra in 2014.
We had the pleasure of chatting with Megan Irwin, who takes care of all the financial aspects of the dealership, who told us about her dealership's success. Here's what she had to say: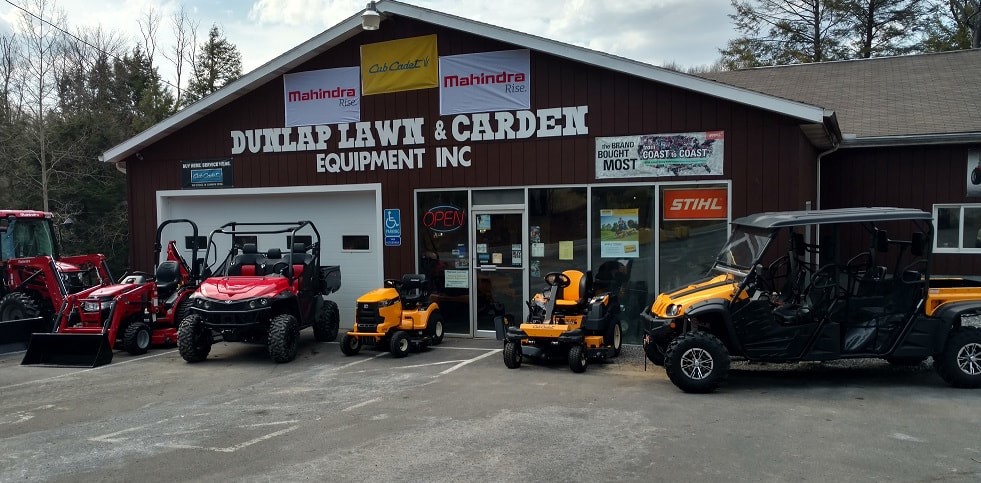 Dunlap Lawn and Garden
What sets your dealership apart from other businesses?
Megan: "What makes us most unique is repairs. We have always serviced what we sold, so customers don't have to look for a repair shop separately. We're a family business so we show a different level of commitment. We deliver tractors at 6:00 in the morning or 6:00 at night, depending on our customers' schedules – our competitors, including big-box stores, don't put in that kind of effort."
Can you talk a little bit about your role and key responsibilities?
Megan: "I take care of the financial aspects of the business – everything from financing the tractors to making payroll. I also do a lot of behind-the-scenes analyses and reporting, including inventory counting and tax returns."
What was missing in your dealership?
Megan: "I decided that I wanted to implement an inventory system when I came back to work for my father in 2009. At that time, we were adding new offices, more storage space and a new parts room to our building. We were using an old card file and doing over $1 million worth of business.
'If you want to grow this business,' I said to my father. 'You need a system in place that can help you do so.'
I looked at about 10 different companies. Then I saw an ad for Ideal Software in an outdoor power equipment magazine and knew immediately that Ideal would work best for us. We're very glad about our decision. Our business is six times bigger than it was in 2009 now, as we went from doing $1 million a year to almost $6 million a year."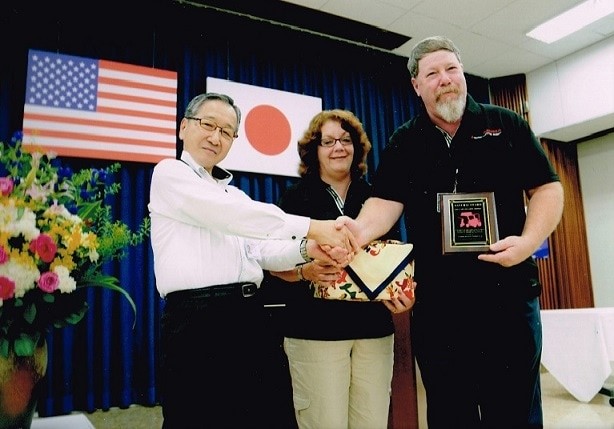 Brad (Owner and President) and Kim (Sales and Administration) Dunlap receiving the Samurai Award for outstanding Sales and Service from Mahindra in 2014
What role did Ideal play in growing your business in such a dramatic way?
Megan: "It gave us visibility into what we were selling and who we were selling it to. Before, we couldn't click a button and learn that we sold 10 of a specific part; now, it is easy. At the same time, we organized our parts room, so everything has a home; if a bin is empty, we know what belongs there.
We couldn't have done half of the things that we did without the inventory system to help us. It tells us important information about work orders and historical sales, for example."
What would you say are some of the must-haves when it comes to a system like Ideal?
Megan: "A must-have for us, and the main reason we got Ideal, is the ability to download price lists. I don't have to update my parts files every year or try to figure out what the new prices are going to be.
We have more than one store, so the multi-use function was definitely a must-have. Before, we would have to physically drive to the second location to figure out what they have, and then come back. Now, we easily check inventory levels in the system and click a button to transfer the parts from store to store after the parts have been physically moved."
What were some of the highlights of the implementation process?
Megan: "The Ideal trainers came here for two days and went over the system with us. The amount of information that we got was mind-boggling. The installer was awesome. I knew that I could ask him anything and he would give me the answer. I love that I have a phone number and a main contact; I know that if I call Ideal right now, someone will call me back and have my problem fixed."
How much has Ideal contributed to the overall success of your dealership?
Megan: "Because of Ideal and some other changes, we were able to grow our business by six times. Ideal has made it so that I know who my top 10 customers are. I know who's spending money in my store; I know who I can give discounts to based on how much profit they made for us. Before, I had to do those calculations by hand.
I know how much my employees make for us. For each mechanic, for instance, I can see how much they actually make for the business. If they can make more money for us, we are going to pay them more in return. Ideal has contributed a ton to our overall success because it has everything that I need."
How has Ideal changed your professional life?
Megan: "It has made my life a whole lot easier, that's for sure. I used to have to take the card files and add up the costs of each piece of equipment and part, to report at the end of the year. Now I can do that in about five minutes by clicking a button and reading the numbers."
Want to find out how other dealers manage their inventory? See our interview with Agri Products.