Pokegama Lawn and Sport on How to Reduce Workload by 50%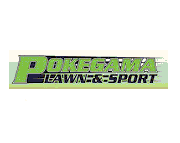 Todd Gabrielson, owner of Pokegama Lawn and Sport, knows what it's like to finally run his business and not have it run him.
When they opened their second location in 1986, they purchased a DOS-based system. Although it helped him with his business needs, he found that he was still spending numerous amounts of time compiling end of month and end of year data. In 2010, they decided to look at Ideal. Since its implementation, the dealership has increased efficiency in all areas and Todd's been able to reduce his workload by 50%.
We recently spoke with Todd about how he's managed to grow his business, save time and increase the overall efficiency.
Can you tell me about how the business began and how you've grown through the years?
Todd: "The business was actually started by my grandfather in the mid-40s in Hibbing, MN, and it then transferred over to my uncle. My parents then took over in 1978. In 1986, we opened our current location in Grand Rapids."
Have you always carried both OPE and Powersports lines?
Todd: "We originally started in the marine industry and took on John Deere in the late 70s. We added Arctic Cat in 1987 and left the marine industry in 1990 to concentrate on John Deere and Arctic Cat products."
What do you consider to be the strengths of your business compared to competing dealers?
Todd: "My biggest strengths are my employees. The experience they have in the industry, plus their enthusiasm they have with the product lines, makes it easy for them to guide customers with their purchase decisions.
A lot of my employees have been here 10-plus years. By growing up in the business, I've always tried to instill in them the values of treating customers the way you would want to be treated and genuinely caring about the customers experience in the store."
How long have you been using Ideal and what prompted you to implement the product?
Todd: "I purchased Ideal at the end of the year in 2010. Interestingly enough, when we opened this store in the mid-80s, we were shopping around for software and looked at Ideal. For whatever reason we went with another DOS-based company, which Ideal was at the time as well. In 2008-2009 I began to look at changing because the other system had no intentions of changing to Windows.
I purchased Ideal because of its ease of use. I also like the fact there aren't huge monthly fees for maintaining the product. When researching for software, I looked for two years and actually had my heart set on one of your competitors and spent a lot of time looking at their demo. My main influence in buying Ideal was being able to talk to other dealers who were using Ideal and using your online demo. It was great getting their input. I also talked to dealers that had the competitor's products and in the end, I heard a lot of great things about Ideal."
In what ways has your business become more profitable since implementing Ideal?
Todd: "With our previous system, it was difficult for me to have a snapshot of where my business currently stood as far as profitability and inventory control was concerned. With Ideal, it's so easy for me to constantly be aware of the profitability of the store and all the other aspects, especially through the dashboard. It's really easy for me to see where we are at any second of the day. The only time I had a good view with the old system was at the end of the month."
Most dealers have too much to do and not enough time to get everything done. How has Ideal helped you save time and manage that time more effectively?
Todd: "This is probably the biggest thing Ideal has helped me with. In the past, I had many hours invested at both the end of the month and the end of the year. It was tedious closing out each month and getting ready for the next. Ideal has reduced my overall workload by 50% compared to the old system. It's allowed me to get a lot more work done without adding another employee. The other thing I like about it is that it's so easy for me to stay on top of things when I'm away from the dealership. For example, I have an Arctic Cat dealer meeting coming up and I'll be able to login from there to either work or see how things are going. I'm able to manage the dealership even when I'm not in the office."
In addition to the dashboard and reporting options, what other features in Ideal have benefited you the most?
Todd: "Some of our favorite things are the ability to track orders. When people used to call and we had the old system (the wall of clipboards), it was difficult to check on the status of an order. Now any person in the building who answers the phone can check on a work order or parts order and tell them just about anything they need to know in a few seconds.
The efficiency of writing work orders and being able to look at the past history in just a couple of seconds has helped the technicians and service writers tremendously.
The flow of Accounts Payable and being able to manage my cash flow more efficiently has been great. How all of the modules flow through all the way to the General Ledger has made things easier for me and my employees.
There are so many things that Ideal has helped us with that I would need a lot more time to expand on them all."
What's your experience been like with Ideal's customer service?
Todd: "When it came time to purchasing Ideal, I looked at replacing all the computers, printers and starting fresh. In shopping around, I found their prices to be competitive with others. The main thing is Ideal is so easy when it comes to support, it doesn't matter what problem I have. I can call Ideal and whether it's a problem with my bar code scanner or I have an issue with a printer, they will fix it with no questions asked. I don't have to call different individuals to come in. They've been extremely helpful. My issues have been very little and there hasn't been anything that we haven't been able to solve in a short amount of time. They are very responsive that that's been the most impressive thing to me."
What future goals do you have for your business?
Todd: "We're currently in the process of designing a new store that will replace our current location. It's only two doors away, but it's four times the land and we're really looking forward to it. With Ideal, it's going to be very easy for me to add new workstations and train the additional employees needed for the new facility. It will be very easy for me to expand with Ideal."
What advice would you give to someone that is looking to buy software for their business?
Todd: "Talk to other dealers that are currently using the product that you are interested in. Don't be afraid to explore products that you haven't thought of because that's what happened to me. I originally looked into what a lot of dealers said was the best system out there. But after talking with more dealers and using the system myself, my opinion changed. That's what got me looking at Ideal.
After having Ideal for four years and still talking to other dealers, I'm extremely pleased with the decision I made. If there are other dealers out there that still don't have a business system, such as Ideal, I highly encourage them to make a move. It will make your life so much easier having a system like this in place."

You may also be interested in: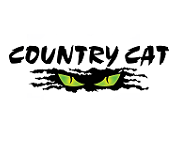 Top Arctic Cat Dealer Continues to Grow – Interview with Country Cat