Checklist: Monthly Checklist for Dealership Service Managers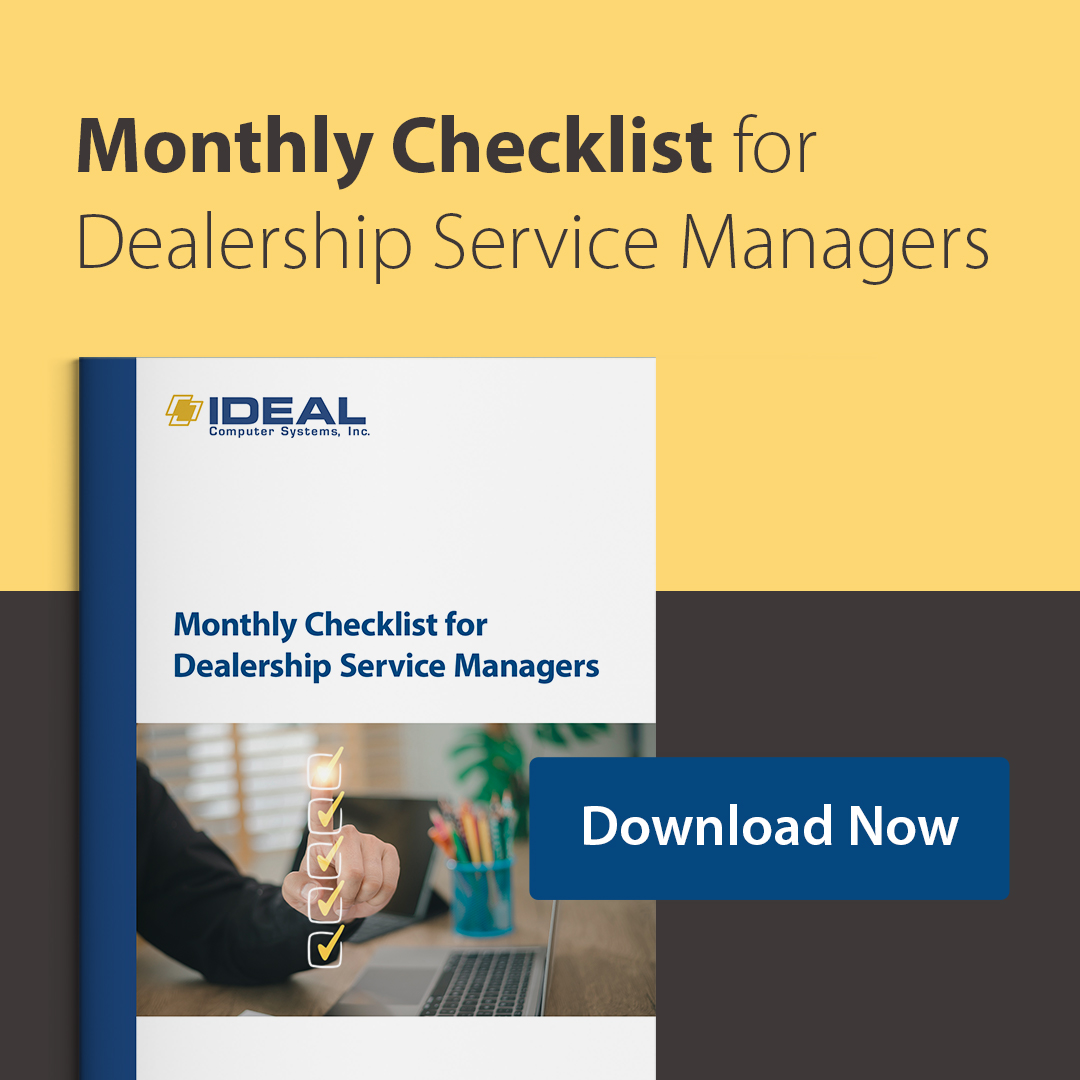 Dealership service departments are busier than ever. To help you stay on top of your daily and monthly responsibilities managing a service team, we've put together a checklist based on our experience working with hundreds of dealership Service Managers.
This checklist is totally customizable, so you can add your own to-dos. Download the checklist and pin it up in your workspace to help you stay on top of your ongoing responsibilities.
Download for free: