Business Management Software
Designed by OPE Dealers
Through 30 years of listening to feedback from lawnmower, small engine and chain saw dealers like you, we've incorporated the industry's best business practices to ensure that Ideal works like an Outdoor Power Equipment dealership operates on a day-to-day basis.
Why Ideal ?
(No registration required)
Automate Your Outdoor Power Equipment Dealership
Click the icons to see the most comprehensive set of tools for every department in your dealership:
Working with Outdoor Power Equipment Consultants
We have developed close data-relationships with many industry experts, including leading OPE consultant Bob Clements.
It's through these data-relationships that we are able to incorporate many industry-specific best practices into our software development.
Learn more about Ideal's industry data-relationships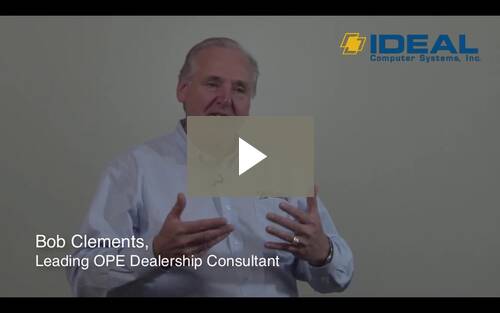 Best Customer Service in the Outdoor Power Equipment Industry
"The support I get really is fantastic. They're always there. I never have to wait. They respond quickly and tolerate me! The people are super to deal with and always resolve my issues. We're happy with the software and couldn't function without it. I love the functionality of the program, and the data is wonderful."
David Ryan, LaSalle Lawn Equipment Windsor
Learn more about Ideal customer care
Ideal customers rank our support team an average of:
93%
in overall product knowledge
Working with
Outdoor Power Equipment Experts
Having the right software is only part of your overall business success. That's why Ideal has developed several mutually-beneficial partnerships with highly-regarded leaders in the OPE industry to provide you with the best products, service, and training needed to achieve maximum results.
Why Ideal ?
(No registration required)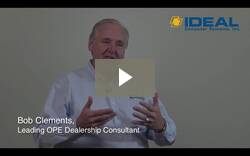 Bob Clements International Inc.
We've spent the past few years working directly with Bob Clement to make the most important measurements for your dealership easily accessible in the Ideal software. With that data, Bob and his team can help you come up with a plan that will improve tech efficiency, boost sales, and produce significant results in your business.
TCF Integration
Ideal and TCF have joined forces to help streamline financing on your floor planned products. With our integration, you can now automatically import make, models, and serial numbers for easier receive on TCF financed products. The integration will also help you have better knowledge on which items you owe the most interest on so they can be sold from your dealership first.
Partner Integrations
At Ideal, we have long-standing relationships with key manufacturers and suppliers, and we are committed to enhancing the dealer to manufacturer connectivity to try and drive down costs and improve overall efficiency at your dealership.
We've been able add functionality to the Ideal system that lets you automate warranty claims, product registrations, and parts ordering with industry-leading OEMs and distributors.
Product Registration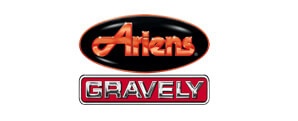 Never lose track of your warranty claims and always collect money in a timely manner by registering all of your Ariens and Gravely products through Ideal.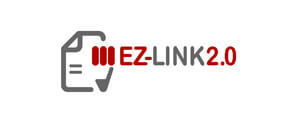 Eliminate double-entry by automatically sending Toro and Exmark invoice and inventory data through Toro EZ-Link for warranty registration and promotional rebate purposes.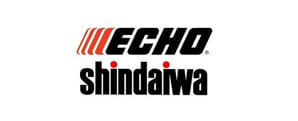 Automate product registrations in ECHO's Incorporated database through Toro EZ-Link for Echo / Shindaiwa integration, and use customer information for warranty confirmation, customer marketing, and product rebate processing.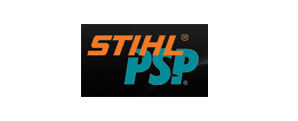 Save time and money that's normally lost through incomplete warranty claim submissions, lost claims and missed submission deadlines by registering all of your Stihl products through Ideal.
Website shopping cart
Import shopping cart order to the Ideal POS and upload part product information automatically to the website.
Automated Price Lists Updates
With Ideal, OPE dealers can automatically update price lists from the top manufacturers and suppliers to keep your pricing accurate and your inventory up-to-date.
These price lists allow you to update all your product numbers, prices, and descriptions in the Ideal software in just a few minutes!
Price List
A and I Products
Little Wonder (Hayward)
Adrian Steel
Little Wonder (KPM)
Ag-Parts, LTDS
Little Wonder (LL Johnson)
Agri-Fab (***Dealer Must Provide)
Little Wonder (Midwest Equip)
Agri-Fab (Dixie Sales)
Little Wonder (Pace)
Agri-Fab (Oscar Wilson)
Little Wonder (Willand)
Air-Flo Manufacturing
LS Tractor
Allied (Can) Celtic Distributor)
Mahindra USA
American Chrome Company
Makita
American Yard Prod (Marr Bros)
Martin Wheel (CPD)
American Yard Prod (Oscar Wilson)
Martin Wheel (Medart)
American Yard Prod (Oscar Wilson) Dist Pricing)
Maruyama (Cook's Power)
American Yard Prod (PES Dist)(Available)
Maruyama (Oscar Wilson)
American Yard Products
Maruyama (Robert's Supply)
American Yard Products (AES LawnParts)
Maruyama (Scotsco)
American Yard Products (CPD)
Maruyama (Smith South Central)
American Yard Products (Engine Warehouse)
Maruyama (Tru-Power)
American Yard Products (RBI Dist)
Maruyama USA (Hawaii)
American Yard Products(Can)
Massey Ferguson (Agco)
American Yard Products(Dixie Sales)
MAT Holdings, Inc. (Canada)
AMSOIL
MCClane Manufacturing (PED)
Arborist Supplies (RBI Corp)
McCulloch (CPD)
Arctic Snowplows (Canada)
McCulloch (Dixie Sales)
Ardisam (Midwest Turf & Irrigation)
McCulloch (Marr Brothers)
Ardisam, Inc.
McLane Mfr (Robert's Supply)
Ardism Inc. (Can) (Lotus Eq Sales, ltd.)
Melroe/Bobcat (GND)
Ariens
Meyer Products
Ariens (Canada)
Meyer Products (Hayward Dist)
Ariens (WCS Dist)
Miller Electric Mfg.
Arrow Engine Company
Monster Pwr Equip. (KPM)
Arrowhead Electric Products
MTD
B3C Fuel Solutions (CPD)
MTD (AES Lawnparts)
Bad Boy, Inc.
MTD (Canada)
Bahco (Scotsco)
MTD (Canada) Atlas Dist
Bahco (WCS Dist)
MTD (CPD)
Bahco Pruning Tools
MTD (Dixie Sales)
Banta Saw
MTD (Gardner Connell)
BCS
MTD (Marr Brothers)
BCS (Bever Valley Supply)
MTD (Oscar Wilson) Dealer Pricing
BCS (Canada)
MTD (Oscar Wilson) Dist Pricing
BCS (Earth Tools) (Canada)
MTD (PES) (Available/Dealer Must Order)
BCS (Lucky Dist)
MTD (RBI)
BCS (Scotsco)
Murray
Bear Cat (Can)
Murray (AES Lawnparts)
Bear Cat (FOE)
Murray (Canada) Power Source
Bear Cat (Golden Eagle)
Murray (Dixie Sales)
Bear Cat (OED)
Murray (Magneto)
Bearcat
Murray (Midwest En Warehouse)
Big Dog
Murray (Oscar Wilson)
Big Dog (Hayward Distributing)
Murray (Preferred Pwr)
Big Dog (Oscar Wilson)
Murray (Sedco)
Billy Goat
N2 Performance (Oscar Wilson)
Billy Goat (Balock Machinery)
N2 Performance (RBI)
Billy Goat (Can) (Arns Rquip)
National Liftgate Parts
Billy Goat (Can) Pro Pwr Dist.
New Holland
Billy Goat (Florida Outdoor)
Ohio Steel Industries (CPD)
Billy Goat (Golden Eagle)
Onan (AES Lawnparts)
Billy Goat (Mdwst Equip Co.)
Onan (Dixie Sales)
Billy Goat (OED)
Oregon (Bever Valley Supply)
Billy Goat (PED)
Oregon (Forestry) (Canada Power Source)
Billy Goat (Scotsco)
Oregon (Forestry) Golden Eagle
Billy Goat (Texas Outdoor Power)
Oregon (OEP) (Billious)
Bishop Company
Oregon (OEP) (Canada Pwr Tech)
Blizzard Snow Plows
Oregon (OEP) (Eng Warehouse)
Blizzard Snow Plows (CAN) Barrett Corp.
Oregon (OEP) (Medart)
Blue Bird
Oregon (OEP) (PES)
Blue Bird (Can) Celtic Dist
Oregon (OEP) Can Theo Turgeon
Blue Bird (Canada)
Oregon (OEP) Central Power Systems
Blue Bird (Florida Outdoor)
Oregon (OEP) Gardner Connell
Blue Bird (Golden Eagle)
Oregon (OEP) Midwest Eng Warehouse
Blue Bird (LL Johnson)
Oregon (OEP) RBI Dist
Blue Bird (Pace Distributing)
Oregon (OEP) Scotsco
Blue Bird (Steven Willand)
Oregon Forestry
Bobcat (Carswell Dist) (See Commercial Grounds)
Oregon Forestry (AES Lawnparts)
Bobcat (Hayward Dist.)
Oregon Forestry (Can Power Tech)
Bobcat (KPM)
Oregon Forestry (Eng Warehouse)
Bobcat (Melroe)
Oregon Forestry (Gardner Connell)
Bobcat (Melroe) (Canada)
Oregon Forestry (Gardner Dist)
Bobcat (Willand)
Oregon Forestry (Magneto)
Boss Products
Oregon Forestry (Midwest Eng Warehouse)
Boss Products (Distributor)
Oregon Forestry (RBI)
Boss Products (Horizon Dist)
Oregon Forestry (Scotsco)
Boss Products (Mid-Michigan Snow)
Oregon Forestry (Smith South Central)
Boss Products (Monroe Truck)
Oregon Forrestry (Medart Dist)
Bradley Mower
Oregon OEP (AES Lawnparts)
Bradley Mowers (Dist price)
Oregon OEP (Oscar Wilson)
Brakequip, LLC
Oregon OEP (Power Src Canada)
Branson Tractors
Oregon OEP (Smith South Central)
Brennen Industries
Oregon OEP Dealer
Briggs & Strat Power Prod. (Mdwst En Wrhs)
Oregon OEP Dealer (Gardners)
Briggs & Strat Power Products
Oregon OEP Dealer (Magneto)
Briggs & Stratton
Oregon OEP Distributor
Briggs & Stratton (AES Lawnparts)
Oregon PowerNow (Magneto)
Briggs & Stratton (Atlantic Power)
Oregon(Forestry) (Menominee Ind Supply)
Briggs & Stratton (Canada)
Oregon(OEP) (Menominee Ind Supply)
Briggs & Stratton (Central Pwr Systems)
Orgill, Inc. (Available/Dealer Must Order)
Briggs & Stratton (Magneto)
PAI Industries (Crane Carrier)
Briggs & Stratton (Marr Brothers)
Parker Sweeper(Gardner Connell)
Briggs & Stratton (Mdwst En Wrhs)
Peerless (Can Pwr Tech)
Briggs & Stratton (Preferred Pwr)
Peerless (CPD)
Briggs & Stratton (RBI Corp)
Peerless (Gardner-Connell)
Briggs & Stratton (Sedco)
Peerless (Medart Inc.)
Briggs and Stratton (Dixie Sales)
Peerless (Oscar Wilson)
Briggs Power Prod. (Dixie Sales)
Peerless (RBI Dist)
Briggs Power Products (Can Pwr Src.)
Peerless (RBI) Distributor Price
Briggs Pwr Prod (Preferred Power)
Phoenix Pully's (Marr Brothers)
Briggs Pwr Prod (Sedco)
Pix Belts
Brown Manufacturing
PIX Belts (Medart Distributor)
Brown Manufacturing (Pace)
Plugr Aerator (Gardner-Conell)
Brown Products (GND)
Poulan
Brown Products (MAC Equip)
Poulan (AES Lawnparts)
Burns Industril Supply
Poulan (Billious)
Bush Hog
Poulan (Canada)
Carlisle Tire (Dixie Sales)
Poulan (CPD)
Carlisle Tire (Medart)
Poulan (Dixie Sales)
Carlisle Tire (RBI)
Poulan (Engine Warehouse)
Carlton Saw (Central Power Sys)
Poulan (Gardner Dist)
Carlton Saw (CPD)
Poulan (Oscar Wilson)
Case **Available**
Poulan (PES Dist)(Available/Dealer Must Order)
Classen (Golden Eagle)
Poulan (RBI)
Classen (LL Johnson)
Rack'Em (KPM Exceptional Dist)
Classen MFR
Raisman Corp (Available/Dealer must order)
Classen MFR (Pace Dist)
Raisman Corp (Gardner's)
Classen Mfr. (KPM)
Raven America
Comet (Dixie Sales)
Red Max
Comet Industries (RBI Corp)
Red Max (Carswell Dist)
Commercial Grounds (Willand)
Red Max (Engine Warehouse)
Commercial Grounds Care (KPM DIST)
Red Max (Hayward Dist)
Commercial Grounds Corp (Oscar Wilson Dist)
Red Max (LL Johnson)
Commercial Grounds Corp (Carswell)
Red Max (Midwest Turf)
Commercial Grounds Corp (Hayward)
Red Max (MTI-Dist)-Canada
Corona Clipper (Scotsco)
Red Max (Pace)
Corona Clipper (WCS Dist)
Red Max (PES) (Available/Dealer Must Order)
Cost Distribution - Marine (Canada)
Red Max (Power Equip. Dist)
Country Clipper (Conniff Sales Inc.)
Red Max (Willand Distributor)
Country Clipper (Kaye Corp)
Reed Manufacturing
Country Clipper (Marr Brothers)
Rhino
Cub Cadet
Riley Tractor Parts
Cub Cadet (Can) Atlas Dist.
Riverside Pump (RBI)
Cub Cadet (Dixie Sales)
Robin America (Subaru)
Cub Cadet (PES)(Available/Dealer Must Order)
Robin Outdoor Power (Carswell Dist.)
Curt Manufacturing
Robin Subaru (AES Lawncare)
Curtis Industries, LLC
Robin Subaru (Billious)
Dana Foote (Dixie Sales)
Robin Subaru (Canada)
Dana/Foote
Robin Subaru (Capitol Engine CO)
Dana/Foote (Oscar Wilson)
Robin Subaru (Marr Brothers)
Dayco Products LLC
Robin Subaru (Midwest Turf & Irrigation)
Dealers Choice (Sedco)
Robin Subaru (Oscar Wilson)
Delta Power Equipment Corp
Rotary
Deweze (Division of Harper Industries)
Rotary (Can) Vickers Marketing
Dingo (Division of Toro)
Rotary (Carswell OEI)
Dixie Chopper
Rotary (Dixie Sales)
Dixon Industries
Rotary (Glo Distributor)
Dixon Industries (Carswell Dist)
Rotary (Kaye Corporation)
Dixon Industries (Engine Warehouse)
Ryan (Canada)
Dixon Industries (Hayward Dist)
Ryan (Canada) (G.C. Duke Eqt)
Dixon Industries (Pace)
Scag
Dixon Industries (Pace) West Coast
Scag (Florida Outdoor Eq.)
Dixon Industries (Willand)
Scag (Kpm Dist)
Do it Best Corp.
Scag (LL Johnson)
Dolmar (Atlantic Power)
Scag (Midwest Equip Dist)
Dolmar (Cntrl Pwr Sys)
Scag (Pace)
Dolmar (Magneto)
Scag (Scotsco)
Dolmar (Midwest Engine Warehouse)
Scag (Texas Outdoor)
Dolmar (Preferred Power)
Scap (Power Tool Co.)
DR Power Products
Schiller Grounds Care (SGC) (LL Johnson)
Eagle Compressors (Can) Celtic Dist)
Shindaiwa (FOE)
Earthquake
Shindaiwa (General Power Equip)
ECCO
Shindaiwa (Jerry Pate) (Order Under Echo)
Echo (FOE)
Shindaiwa (Midwest Equipment)**(Available)**
Echo (General Power Equip)
Shindaiwa (Outdoor Equip Dist)
Echo (Midwest Equipment)
Shindaiwa (Texas Outdoor Power Equip)
Echo (OED Dist)
Silky Saws
Echo (Texas Outdoor Power Equip)
Silky Saws (Dolphin Outdoor Pwr EQ)
Echo/Shindaiwa
Simplicity
Echo/Shindaiwa (Jerry Pate Dist)
Simplicity (Canada)
Echo/Shindaiwa (Canada)
SMA
Echo/Shindaiwa (Golden Eagle)
Snapper (A & I)
Echo/Shindaiwa (Lepco)
Snapper (Canada)
Edgewater Mower
Snapper (Midwest Engine Warehouse)
EFCO Power (Smith South-Central)
Snapper (National)
Ego Power (Dixie Sales)
Snapper Pro
EHP (Mdwst Engine Warehouse)
Snapper Pro (Pace Dist)
Electrolux Home Products (RBI)
Sno Ex (PED)-Pwr Equp Dist
Encore (Live Oak)
Sno-Ex (Can) (Echo Can)
ESF (Canada)
Sno-Way (KPM)
Excel (A & G Turf Equip)
Sno-Way (Pace Dist)
Excel (Canada)
Sno-Way International
Excel (Carquest)
Snow-Ex (Congdon Assoc)
Excel (Power Trim)
Sparex
Excel (Tidewater) Bronze level
Spears Manufacturing
Excel Hustler (Coates)
Spyder Manufacturing
Excel Hustler (Cook's Power)
Stens
Excel Hustler (PES Distrib)
Stens (Can) Arns Equip LTD
Excel Hustler ***DEALER MUST PROVIDE FILE***
Stens (Canada)
Exmark
Stens (CPD)
Exmark (Blalock)
Stens (Hayward Dist)
Exmark (Canada-Echo Dist)
Stihl (A & G Turf Equip)
Exmark (Lepco)
Stihl (Blue Mountain)(Available)(Dealer Must Order)
Exmark (Lucky Dist)
Stihl (Bryan Equip.)
Exmark (Ness Turf Equip)
Stihl (Canada)
Exmark (Pwr Eq Dist)
Stihl (Crader)(Available)(Dealer Must Order)
Exmark (Robert's Supply) ORDER NATIONAL LIST
Stihl (Intermountain)
Felco
Stihl (Mid Atlantic)
Ferris
Stihl (Midwest)
Ferris (Can) Theo Turgeon
Stihl (Miss. Valley)
Ferris (Canada)
Stihl (North East)
Ferris (Outfitters)
Stihl (Northwest)
Ferris (Pace Distributor)
Stihl (Pacific)
Ferry Morse Seed Co
Stihl (Southeast)
Fisher Plow (Dist)
Stihl (Southwest)
Fisher Plows
Sulky Mower
Fisher Plows (Can)
Sulky Mowers (Dist Price)
FNA Group (Dixie Sales)
Swisher (Canada)
Fred Marvin Pruners (Available/Dealer Must Order)
Swisher Mower & Machine Co
Gates (Atlantic Power)
Tanaka (AES Lawn Parts)
Gates (CPD)
Tanaka (Cook's Dist)
Gates (Gardner Connell)
Tanaka (CPD)
Gates Belts (Mdwst Eng Warehouse)
Tanaka (Gardner Connell)
Gehl
Tanaka (Lucky Dist)
Generac (Marr Brothers)
Tanaka (PECO)
Generac Engines
Tanaka (RBI)
Generac Power (Billious)
Tanaka (WCS Distributing)
Generac Power (Gardner-Connell)
Techtronic Industries
Generac Power (Midwest Turf & Irrigation)
Tecumseh (Billious)
Generac Power (Oscar Wilson)
Tecumseh (Can) Can Pwr Tech
Generac Power Systems (Dixie Sales)
Tecumseh (Carswell OEI)
Giant Vac
Tecumseh (CPD)
Grass Hopper
Tecumseh (Dixie Sales)
Gravely
Tecumseh (Gardner-Connell)
Gravely (Canada)
Tecumseh (Marr Brothers)
Gravely Atlas JSV Utility Vehicle
Tecumseh (Medart)
Gravely Treker
Tecumseh (RBI)
Great Dane
Tecumseh (RBI) Distributor Pricing
Great Dane (Carswell)
Tecumseh (US) PES Dist. (Available/Dealer Must Order)
Handy Ace Hardware ***AVAILABLE***
Tecumseh-Order by Distributor
Henderson Products
Teleflex Marine (Dealer) ***AVAILABLE***
Herschel Adams
Temco H-M Parts Co.
Hilti (Canada)
Textron (Order by Dist See CGC)
Hiniker Company
Thermoid Inc. (Carswell OEI)
Homelite
Tillotson
Homelite (AES Lawnparts)
Tillotson (AES Lawnparts)
Honda (A & G Turf Equip)
Tillotson (Engine Warehouse)
Honda (Engines Only)
Tillotson (Gardner)
Honda (Great North Dist)
Tillotson (Medart)
Honda (Iowa Power Products)
Tilton
Honda (OPE)
Tisco
Honda (OPE) (Canada) Celtic Dist
TMC Power Equipment
Honda (OPE) (Hayward Dist)
Tommy Gate Company (Dist Pricing)
Honda (OPE) (Tru-Powerl)
Toro (AES Lawnparts)
Honda (OPE) Oscar Wilson
Toro (CPD)
Honda (OPE) Pace - West
Toro (Ness Turf Equip.)
Honda (OPE) Tidewater
Toro Profit With Perfomance
Honda (Pace)
Toro/Lawnboy (Canada) Turf Care
Honda (PECO Dist)
Toro/Wheel Horse
Honda (Roberts Supply)
Toro/Wheel Horse (Canada)
Honda (SCOTSCO)
Troy Bilt (Dixie Sales)
Honda OPE (Canada)
Tru Cut (Blalock)
Hotsy
Tru Cut (Scotsco-Hawaii)
Husqvarna (Canada)
Tru-Cut (Dealer)
Husqvarna (Forest & Garden)
Tru-Cut (Dist.)
Hy-Capacity
Turfco
Hydro Gear (AES Lawnparts)
TYM Tractor
Hydro Gear (Billious)
Velke (Hayward Dist)
Hydro Gear (CPD)
Vortexx (OED)
Hydro Gear (Dixie Sales)
Vortexx Industries (Pace)
Hydro Gear (Gardner Connell)
Wacker
Hydro Gear (Gardner's)
Walbro
Hydro Gear (Marr Brothers)
Walbro (AES Lawnparts)
Hydro Gear (Oscar Wilson Dist)
Walbro (Billious)
Hydro Gear (PES)
Walbro (CPD)
Hydro Gear (RBI Corp)
Walbro (Dixie Sales)
Hydro Gear **Order by Distributor**
Walbro (Gardner Connell)
Ingersoll (CPD)
Walbro (Gardners)
Ingersoll Equipment
Walbro (Magneto)
Ingersoll-Rand
Walbro (Medart)
Jacto, Inc. acto, Inc.
Walbro (Midwst Eng Warehouse)
Jason Industrial Inc.
Walbro (PES)
John Deere
Walbro (RBI)
1,589,360
Walker (A & D Dist)
John Deere (Canada) Available
Walker (A & G Turf Equip)
Johnsered (Willand)
Walker (Can) Arn's Dist
Jonsered (Carswell Dist)
Walker (Can) DBH Dist
Jonsered (Hayward Dist)
Walker (Canada) - Pro Power
Jonsered (Pace Dist)
Walker (Cantrell)
Jonsered (PES) (Available/Dealer Must Order)
Walker (Coates Landscape Supply)
Jungle Jim (Hayward)
Walker (Emmett Equip)
Jungle Jim (RBI Dist)
Walker (GHS Corp)
K & M Manufacturing
Walker (Kurtzer's LLC)
Kaaz Corporation (Scotsco, Inc.)
Walker (Lawn Equip Enterprise)
Kawasaki (Ope)
Walker (Mid America)
Kawasaki (OPE) Canada
Walker (Midwest Specialty Sales)
Kawasaki (RBI Dist)
Walker (Precision Works)
Kawasaki Motors (Canada)
Walker (Pro Power-Mid South)
Kimball Midwest
Walker (Secrist)
Kioti Tractor
Walker (Trac Equip.)
Kipor (Gardner's Dist)
Wallenstein (Can)
Kipor (Lucky)
Waterland Supply Co., Inc.
Kipor (Steve Willand)
Weaver Leather
Kohler
Western Products (Can)
Kohler (A & G Turf)
Western Products (Douglas Dynamics)
Kohler (Canada Power Tech)
Winco Inc
Kohler (Canada) (Yetman's Dist)
Wisconsin Engines (AES Lawnparts)
Kohler (Central Power Dist)
Woods
Kohler (Diesel Only)
Worldlawn (General Power Eqt)
Kohler (Gardner's) Dealer Price
Worldlawn (L.E.E. Inc.)
Kohler (Gardner's) Dist. Price
Worldlawn (PECO)
Kohler (H.G. Makelim Co.)
Worldlawn (Stull Equip Co)
Kohler (Loftin Equipment)
Worldlawn Power Eqt
Kohler (Marr Brothers)
Worx (Central Pwr Systems)
Kohler (Medart)
Worx (Midwst Eng Warehouse)
Kohler (PES)(Available/Dealer Must Order)
Wright Manufacturing
Kohler (RBI)
Wright Manufacturing (Dist Price)
Kohler (Waukesha-Pearce)
Wright Manufacturing (Hayward)
Kohler Generators (Collicutt Dist)
Wright Manufacturing (KPM)
Krone Na Inc.
Wright Manufacturing (LL Johnson)
Kubota
Wright MFR (Can) Turf Tech
Kubota (Canada) Available
Wright MFR (Keen Edge)
Kubota Eng of America (Engine Power Source)
Wright MFR (OED)
Kubota Eng of America's (Loftin)
Wright Mfr (Pace)
Kubota Engine of America's
Yabravo (Engine Warehouse)
Kubota Engines (Southeastern Power)
Yamakoyo
Kuhn (Canada)
Yamakoyo (Dist Pricing)
Kuhn (US)
Yanmar
Kuhn Knight
Yanmar (Cascade Engine Center)
Kuny's Leather Mfr (CAN)
Yazoo (Engine Warehouse)
Kuriyama of America
Yazoo (FOE)
L & B Sales (Can)
Ybravo
Landpride
Ybravo (Pace)
Laser Sales (Can)
Zama
Laser Sales (Willand) (Available)
Zama (AES Lawnparts)
Lawn Boy-Profit with Performance
Zama (CPD)
Lawnboy
Zama (Dixie Sales)
LCT (Canada Power Technologies)
Zama (Gardner Connell)
LCT Engines (CPD)
Zama (Gardners)
Liquid Comb. Tech (Carswell)
Zama (Magneto)
Liquid Combution Technolory (Medart)
Zama (Medart)
Little Wonder
Zama (Midwst Eng Warehouse)
Little Wonder (Carswell Dist)
Zama (PES)(Available)(Dealer Must Order)
Little Wonder (GND)
Zama (RBI)
Little Wonder (Golden Eagle)
What Outdoor Power Equipment Dealers Are Saying