Business Management Software
Designed by OPE Dealers
Through 30 years of listening to feedback from lawnmower, small engine and chain saw dealers like you, we've incorporated the industry's best business practices to ensure that Ideal works like an Outdoor Power Equipment dealership operates on a day-to-day basis.
Why Ideal ?
Automate Your Outdoor Power Equipment Dealership
Click the icons to see the most comprehensive set of tools for every department in your dealership:
Mobile App
Give your sales, service, and parts employees easy and instant access to pertinent areas of the software in order to perform key daily tasks from anywhere in your dealership:
Expedite unit check-ins by using a mobile app for unit walk-ins and capture all customer feedback.
Enable technicians to clock in and out, add labor and comments, take pictures, and complete jobs.
Conduct year-end and cycle inventory counts.
Take pictures and instantly attach the images to specific work orders, units, and customers.
Access wholegoods inventory and pricing on-the-go.
Speed up the delivery process by taking credit card payments on a work order using a mobile device.
Inventory Control
Know what's on your shelves by tracking your inventory in real-time.
Stay lean by setting up seasonal MIN and MAX ordering levels and getting automatic order recommendations.
Track profitability by analyzing profit margins that indicate where you are making and losing money.
Track your special orders to ensure nothing falls through the cracks.
Streamline parts ordering with integrated purchase order management.
Quickly set price levels and rules on your entire parts stock.
Service
Stay organized by keeping complete work orders in one place that everyone in your dealership has access to.
Access detailed information about serviced equipment in seconds.
Delight your customers by sending text or email notifications when their unit is ready for pickup.
Boost shop profitability with easy-to-use Service Scheduler, Technician Time Clock and service flat rates.
Track warranty claims to ensure you always collect money in a timely manner.
Automatically register products through integrations with Ariens/Gravely, Toro EZ-Link, Toro EZ-Link for Echo/Shindaiwa, and Stihl PSP to ensure warranty information is tracked and you receive rebates on time.
Sales and Invoicing
Sell more by reducing transaction time with a robust Point of Sale software.
Personalize your customer interactions and upsell effectively by seeing all of a customer's sales history on one screen.
Keep deals profitable by monitoring your profit margins.
Get full floor plan visibility including aging items and financing information on all of the serialized items you have in stock.
Manage all of your stores from one location.
Customer Management
Track all customer information in one place and on one screen.
Know who your customers are and market towards your most profitable segments.
Utilize mail merge tools to communicate with your customers and track communication history.
Send data-relevant emails to different customer segments.
Accounting
Use Ideal's fully-integrated Accounts Receivable, Accounts Payable, and General Ledger, or interface with QuickBooks or Peachtree.
Stay on top of all assets and liabilities by having all transactions from each department flow into your General Ledger.
Optimize cash flow by instantly seeing profits and losses in your dealership and reallocating dollars where appropriate.
Get a clear picture of your dealership performance by tracking each department's profitability.
Accurately track financing information for all of the serialized items you have in stock with Ideal's robust floor plan management capabilities.
Reports
See the big picture by keeping all data in one system and tracking your dealership's performance in real-time.
Measure the key metrics that industry leading expert Bob Clements recommends you should be looking at on a daily, weekly, and monthly basis.
With a click of a button, run reports to see how sales impacts service, how service impacts finance, and everything in between.
Customize reports to fit your dealership's operations.
Working with Outdoor Power Equipment Consultants
We have developed close data-relationships with many industry experts, including leading OPE consultant Bob Clements.
It's through these data-relationships that we are able to incorporate many industry-specific best practices into our software development.
Learn more about Ideal's industry data-relationships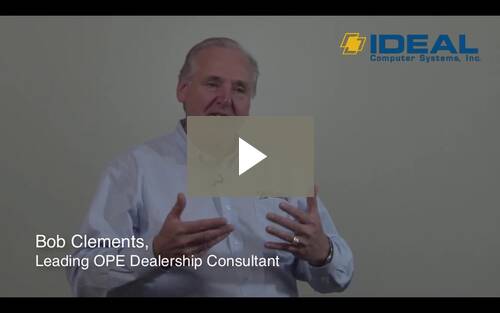 Best Customer Service in the Outdoor Power Equipment Industry
"The support I get really is fantastic. They're always there. I never have to wait. They respond quickly and tolerate me! The people are super to deal with and always resolve my issues. We're happy with the software and couldn't function without it. I love the functionality of the program, and the data is wonderful."
David Ryan, LaSalle Lawn Equipment Windsor
Learn more about Ideal customer care
Ideal customers rank our support team an average of:
93%
in overall product knowledge
Working with
Outdoor Power Equipment Experts
Having the right software is only part of your overall business success. That's why Ideal has developed several mutually-beneficial partnerships with highly-regarded leaders in the OPE industry to provide you with the best products, service, and training needed to achieve maximum results.
Why Ideal ?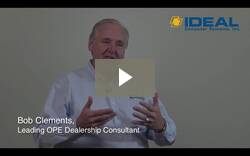 Bob Clements International Inc.
We've spent the past few years working directly with Bob Clement to make the most important measurements for your dealership easily accessible in the Ideal software. With that data, Bob and his team can help you come up with a plan that will improve tech efficiency, boost sales, and produce significant results in your business.
TCF Integration
Ideal and TCF have joined forces to help streamline financing on your floor planned products. With our integration, you can now automatically import make, models, and serial numbers for easier receive on TCF financed products. The integration will also help you have better knowledge on which items you owe the most interest on so they can be sold from your dealership first.
Partner Integrations
At Ideal, we have long-standing relationships with key manufacturers and suppliers, and we are committed to enhancing the dealer to manufacturer connectivity to try and drive down costs and improve overall efficiency at your dealership.
We've been able add functionality to the Ideal system that lets you automate warranty claims, product registrations, and parts ordering with industry-leading OEMs and distributors.
Product Registration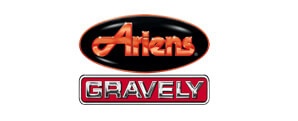 Never lose track of your warranty claims and always collect money in a timely manner by registering all of your Ariens and Gravely products through Ideal.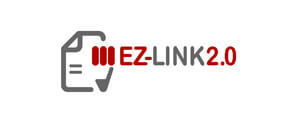 Eliminate double-entry by automatically sending Toro and Exmark invoice and inventory data through Toro EZ-Link for warranty registration and promotional rebate purposes.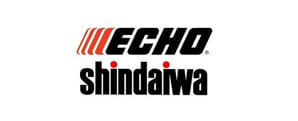 Automate product registrations in ECHO's Incorporated database through Toro EZ-Link for Echo / Shindaiwa integration, and use customer information for warranty confirmation, customer marketing, and product rebate processing.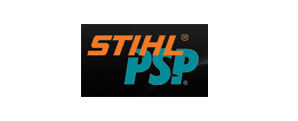 Save time and money that's normally lost through incomplete warranty claim submissions, lost claims and missed submission deadlines by registering all of your Stihl products through Ideal.
Website shopping cart
Import shopping cart order to the Ideal POS and upload part product information automatically to the website.
Automated Price Lists Updates
With Ideal, OPE dealers can automatically update price lists from the top manufacturers and suppliers to keep your pricing accurate and your inventory up-to-date.
These price lists allow you to update all your product numbers, prices, and descriptions in the Ideal software in just a few minutes!
Price List
A and I Products
Little Wonder (Hayward)
Adrian Steel
Little Wonder (KPM)
Ag-Parts, LTDS
Little Wonder (LL Johnson)
Agri-Fab (***Dealer Must Provide)
Little Wonder (Midwest Equip)
Agri-Fab (Dixie Sales)
Little Wonder (Pace)
Agri-Fab (Oscar Wilson)
Little Wonder (Willand)
Air-Flo Manufacturing
LS Tractor
Allied (Can) Celtic Distributor)
Mahindra USA
American Chrome Company
Makita
American Yard Prod (Marr Bros)
Martin Wheel (CPD)
American Yard Prod (Oscar Wilson)
Martin Wheel (Medart)
American Yard Prod (Oscar Wilson) Dist Pricing)
Maruyama (Cook's Power)
American Yard Prod (PES Dist)(Available)
Maruyama (Oscar Wilson)
American Yard Products
Maruyama (Robert's Supply)
American Yard Products (AES LawnParts)
Maruyama (Scotsco)
American Yard Products (CPD)
Maruyama (Smith South Central)
American Yard Products (Engine Warehouse)
Maruyama (Tru-Power)
American Yard Products (RBI Dist)
Maruyama USA (Hawaii)
American Yard Products(Can)
Massey Ferguson (Agco)
American Yard Products(Dixie Sales)
MAT Holdings, Inc. (Canada)
AMSOIL
MCClane Manufacturing (PED)
Arborist Supplies (RBI Corp)
McCulloch (CPD)
Arctic Snowplows (Canada)
McCulloch (Dixie Sales)
Ardisam (Midwest Turf & Irrigation)
McCulloch (Marr Brothers)
Ardisam, Inc.
McLane Mfr (Robert's Supply)
Ardism Inc. (Can) (Lotus Eq Sales, ltd.)
Melroe/Bobcat (GND)
Ariens
Meyer Products
Ariens (Canada)
Meyer Products (Hayward Dist)
Ariens (WCS Dist)
Miller Electric Mfg.
Arrow Engine Company
Monster Pwr Equip. (KPM)
Arrowhead Electric Products
MTD
B3C Fuel Solutions (CPD)
MTD (AES Lawnparts)
Bad Boy, Inc.
MTD (Canada)
Bahco (Scotsco)
MTD (Canada) Atlas Dist
Bahco (WCS Dist)
MTD (CPD)
Bahco Pruning Tools
MTD (Dixie Sales)
Banta Saw
MTD (Gardner Connell)
BCS
MTD (Marr Brothers)
BCS (Bever Valley Supply)
MTD (Oscar Wilson) Dealer Pricing
BCS (Canada)
MTD (Oscar Wilson) Dist Pricing
BCS (Earth Tools) (Canada)
MTD (PES) (Available/Dealer Must Order)
BCS (Lucky Dist)
MTD (RBI)
BCS (Scotsco)
Murray
Bear Cat (Can)
Murray (AES Lawnparts)
Bear Cat (FOE)
Murray (Canada) Power Source
Bear Cat (Golden Eagle)
Murray (Dixie Sales)
Bear Cat (OED)
Murray (Magneto)
Bearcat
Murray (Midwest En Warehouse)
Big Dog
Murray (Oscar Wilson)
Big Dog (Hayward Distributing)
Murray (Preferred Pwr)
Big Dog (Oscar Wilson)
Murray (Sedco)
Billy Goat
N2 Performance (Oscar Wilson)
Billy Goat (Balock Machinery)
N2 Performance (RBI)
Billy Goat (Can) (Arns Rquip)
National Liftgate Parts
Billy Goat (Can) Pro Pwr Dist.
New Holland
Billy Goat (Florida Outdoor)
Ohio Steel Industries (CPD)
Billy Goat (Golden Eagle)
Onan (AES Lawnparts)
Billy Goat (Mdwst Equip Co.)
Onan (Dixie Sales)
Billy Goat (OED)
Oregon (Bever Valley Supply)
Billy Goat (PED)
Oregon (Forestry) (Canada Power Source)
Billy Goat (Scotsco)
Oregon (Forestry) Golden Eagle
Billy Goat (Texas Outdoor Power)
Oregon (OEP) (Billious)
Bishop Company
Oregon (OEP) (Canada Pwr Tech)
Blizzard Snow Plows
Oregon (OEP) (Eng Warehouse)
Blizzard Snow Plows (CAN) Barrett Corp.
Oregon (OEP) (Medart)
Blue Bird
Oregon (OEP) (PES)
Blue Bird (Can) Celtic Dist
Oregon (OEP) Can Theo Turgeon
Blue Bird (Canada)
Oregon (OEP) Central Power Systems
Blue Bird (Florida Outdoor)
Oregon (OEP) Gardner Connell
Blue Bird (Golden Eagle)
Oregon (OEP) Midwest Eng Warehouse
Blue Bird (LL Johnson)
Oregon (OEP) RBI Dist
Blue Bird (Pace Distributing)
Oregon (OEP) Scotsco
Blue Bird (Steven Willand)
Oregon Forestry
Bobcat (Carswell Dist) (See Commercial Grounds)
Oregon Forestry (AES Lawnparts)
Bobcat (Hayward Dist.)
Oregon Forestry (Can Power Tech)
Bobcat (KPM)
Oregon Forestry (Eng Warehouse)
Bobcat (Melroe)
Oregon Forestry (Gardner Connell)
Bobcat (Melroe) (Canada)
Oregon Forestry (Gardner Dist)
Bobcat (Willand)
Oregon Forestry (Magneto)
Boss Products
Oregon Forestry (Midwest Eng Warehouse)
Boss Products (Distributor)
Oregon Forestry (RBI)
Boss Products (Horizon Dist)
Oregon Forestry (Scotsco)
Boss Products (Mid-Michigan Snow)
Oregon Forestry (Smith South Central)
Boss Products (Monroe Truck)
Oregon Forrestry (Medart Dist)
Bradley Mower
Oregon OEP (AES Lawnparts)
Bradley Mowers (Dist price)
Oregon OEP (Oscar Wilson)
Brakequip, LLC
Oregon OEP (Power Src Canada)
Branson Tractors
Oregon OEP (Smith South Central)
Brennen Industries
Oregon OEP Dealer
Briggs & Strat Power Prod. (Mdwst En Wrhs)
Oregon OEP Dealer (Gardners)
Briggs & Strat Power Products
Oregon OEP Dealer (Magneto)
Briggs & Stratton
Oregon OEP Distributor
Briggs & Stratton (AES Lawnparts)
Oregon PowerNow (Magneto)
Briggs & Stratton (Atlantic Power)
Oregon(Forestry) (Menominee Ind Supply)
Briggs & Stratton (Canada)
Oregon(OEP) (Menominee Ind Supply)
Briggs & Stratton (Central Pwr Systems)
Orgill, Inc. (Available/Dealer Must Order)
Briggs & Stratton (Magneto)
PAI Industries (Crane Carrier)
Briggs & Stratton (Marr Brothers)
Parker Sweeper(Gardner Connell)
Briggs & Stratton (Mdwst En Wrhs)
Peerless (Can Pwr Tech)
Briggs & Stratton (Preferred Pwr)
Peerless (CPD)
Briggs & Stratton (RBI Corp)
Peerless (Gardner-Connell)
Briggs & Stratton (Sedco)
Peerless (Medart Inc.)
Briggs and Stratton (Dixie Sales)
Peerless (Oscar Wilson)
Briggs Power Prod. (Dixie Sales)
Peerless (RBI Dist)
Briggs Power Products (Can Pwr Src.)
Peerless (RBI) Distributor Price
Briggs Pwr Prod (Preferred Power)
Phoenix Pully's (Marr Brothers)
Briggs Pwr Prod (Sedco)
Pix Belts
Brown Manufacturing
PIX Belts (Medart Distributor)
Brown Manufacturing (Pace)
Plugr Aerator (Gardner-Conell)
Brown Products (GND)
Poulan
Brown Products (MAC Equip)
Poulan (AES Lawnparts)
Burns Industril Supply
Poulan (Billious)
Bush Hog
Poulan (Canada)
Carlisle Tire (Dixie Sales)
Poulan (CPD)
Carlisle Tire (Medart)
Poulan (Dixie Sales)
Carlisle Tire (RBI)
Poulan (Engine Warehouse)
Carlton Saw (Central Power Sys)
Poulan (Gardner Dist)
Carlton Saw (CPD)
Poulan (Oscar Wilson)
Case **Available**
Poulan (PES Dist)(Available/Dealer Must Order)
Classen (Golden Eagle)
Poulan (RBI)
Classen (LL Johnson)
Rack'Em (KPM Exceptional Dist)
Classen MFR
Raisman Corp (Available/Dealer must order)
Classen MFR (Pace Dist)
Raisman Corp (Gardner's)
Classen Mfr. (KPM)
Raven America
Comet (Dixie Sales)
Red Max
Comet Industries (RBI Corp)
Red Max (Carswell Dist)
Commercial Grounds (Willand)
Red Max (Engine Warehouse)
Commercial Grounds Care (KPM DIST)
Red Max (Hayward Dist)
Commercial Grounds Corp (Oscar Wilson Dist)
Red Max (LL Johnson)
Commercial Grounds Corp (Carswell)
Red Max (Midwest Turf)
Commercial Grounds Corp (Hayward)
Red Max (MTI-Dist)-Canada
Corona Clipper (Scotsco)
Red Max (Pace)
Corona Clipper (WCS Dist)
Red Max (PES) (Available/Dealer Must Order)
Cost Distribution - Marine (Canada)
Red Max (Power Equip. Dist)
Country Clipper (Conniff Sales Inc.)
Red Max (Willand Distributor)
Country Clipper (Kaye Corp)
Reed Manufacturing
Country Clipper (Marr Brothers)
Rhino
Cub Cadet
Riley Tractor Parts
Cub Cadet (Can) Atlas Dist.
Riverside Pump (RBI)
Cub Cadet (Dixie Sales)
Robin America (Subaru)
Cub Cadet (PES)(Available/Dealer Must Order)
Robin Outdoor Power (Carswell Dist.)
Curt Manufacturing
Robin Subaru (AES Lawncare)
Curtis Industries, LLC
Robin Subaru (Billious)
Dana Foote (Dixie Sales)
Robin Subaru (Canada)
Dana/Foote
Robin Subaru (Capitol Engine CO)
Dana/Foote (Oscar Wilson)
Robin Subaru (Marr Brothers)
Dayco Products LLC
Robin Subaru (Midwest Turf & Irrigation)
Dealers Choice (Sedco)
Robin Subaru (Oscar Wilson)
Delta Power Equipment Corp
Rotary
Deweze (Division of Harper Industries)
Rotary (Can) Vickers Marketing
Dingo (Division of Toro)
Rotary (Carswell OEI)
Dixie Chopper
Rotary (Dixie Sales)
Dixon Industries
Rotary (Glo Distributor)
Dixon Industries (Carswell Dist)
Rotary (Kaye Corporation)
Dixon Industries (Engine Warehouse)
Ryan (Canada)
Dixon Industries (Hayward Dist)
Ryan (Canada) (G.C. Duke Eqt)
Dixon Industries (Pace)
Scag
Dixon Industries (Pace) West Coast
Scag (Florida Outdoor Eq.)
Dixon Industries (Willand)
Scag (Kpm Dist)
Do it Best Corp.
Scag (LL Johnson)
Dolmar (Atlantic Power)
Scag (Midwest Equip Dist)
Dolmar (Cntrl Pwr Sys)
Scag (Pace)
Dolmar (Magneto)
Scag (Scotsco)
Dolmar (Midwest Engine Warehouse)
Scag (Texas Outdoor)
Dolmar (Preferred Power)
Scap (Power Tool Co.)
DR Power Products
Schiller Grounds Care (SGC) (LL Johnson)
Eagle Compressors (Can) Celtic Dist)
Shindaiwa (FOE)
Earthquake
Shindaiwa (General Power Equip)
ECCO
Shindaiwa (Jerry Pate) (Order Under Echo)
Echo (FOE)
Shindaiwa (Midwest Equipment)**(Available)**
Echo (General Power Equip)
Shindaiwa (Outdoor Equip Dist)
Echo (Midwest Equipment)
Shindaiwa (Texas Outdoor Power Equip)
Echo (OED Dist)
Silky Saws
Echo (Texas Outdoor Power Equip)
Silky Saws (Dolphin Outdoor Pwr EQ)
Echo/Shindaiwa
Simplicity
Echo/Shindaiwa (Jerry Pate Dist)
Simplicity (Canada)
Echo/Shindaiwa (Canada)
SMA
Echo/Shindaiwa (Golden Eagle)
Snapper (A & I)
Echo/Shindaiwa (Lepco)
Snapper (Canada)
Edgewater Mower
Snapper (Midwest Engine Warehouse)
EFCO Power (Smith South-Central)
Snapper (National)
Ego Power (Dixie Sales)
Snapper Pro
EHP (Mdwst Engine Warehouse)
Snapper Pro (Pace Dist)
Electrolux Home Products (RBI)
Sno Ex (PED)-Pwr Equp Dist
Encore (Live Oak)
Sno-Ex (Can) (Echo Can)
ESF (Canada)
Sno-Way (KPM)
Excel (A & G Turf Equip)
Sno-Way (Pace Dist)
Excel (Canada)
Sno-Way International
Excel (Carquest)
Snow-Ex (Congdon Assoc)
Excel (Power Trim)
Sparex
Excel (Tidewater) Bronze level
Spears Manufacturing
Excel Hustler (Coates)
Spyder Manufacturing
Excel Hustler (Cook's Power)
Stens
Excel Hustler (PES Distrib)
Stens (Can) Arns Equip LTD
Excel Hustler ***DEALER MUST PROVIDE FILE***
Stens (Canada)
Exmark
Stens (CPD)
Exmark (Blalock)
Stens (Hayward Dist)
Exmark (Canada-Echo Dist)
Stihl (A & G Turf Equip)
Exmark (Lepco)
Stihl (Blue Mountain)(Available)(Dealer Must Order)
Exmark (Lucky Dist)
Stihl (Bryan Equip.)
Exmark (Ness Turf Equip)
Stihl (Canada)
Exmark (Pwr Eq Dist)
Stihl (Crader)(Available)(Dealer Must Order)
Exmark (Robert's Supply) ORDER NATIONAL LIST
Stihl (Intermountain)
Felco
Stihl (Mid Atlantic)
Ferris
Stihl (Midwest)
Ferris (Can) Theo Turgeon
Stihl (Miss. Valley)
Ferris (Canada)
Stihl (North East)
Ferris (Outfitters)
Stihl (Northwest)
Ferris (Pace Distributor)
Stihl (Pacific)
Ferry Morse Seed Co
Stihl (Southeast)
Fisher Plow (Dist)
Stihl (Southwest)
Fisher Plows
Sulky Mower
Fisher Plows (Can)
Sulky Mowers (Dist Price)
FNA Group (Dixie Sales)
Swisher (Canada)
Fred Marvin Pruners (Available/Dealer Must Order)
Swisher Mower & Machine Co
Gates (Atlantic Power)
Tanaka (AES Lawn Parts)
Gates (CPD)
Tanaka (Cook's Dist)
Gates (Gardner Connell)
Tanaka (CPD)
Gates Belts (Mdwst Eng Warehouse)
Tanaka (Gardner Connell)
Gehl
Tanaka (Lucky Dist)
Generac (Marr Brothers)
Tanaka (PECO)
Generac Engines
Tanaka (RBI)
Generac Power (Billious)
Tanaka (WCS Distributing)
Generac Power (Gardner-Connell)
Techtronic Industries
Generac Power (Midwest Turf & Irrigation)
Tecumseh (Billious)
Generac Power (Oscar Wilson)
Tecumseh (Can) Can Pwr Tech
Generac Power Systems (Dixie Sales)
Tecumseh (Carswell OEI)
Giant Vac
Tecumseh (CPD)
Grass Hopper
Tecumseh (Dixie Sales)
Gravely
Tecumseh (Gardner-Connell)
Gravely (Canada)
Tecumseh (Marr Brothers)
Gravely Atlas JSV Utility Vehicle
Tecumseh (Medart)
Gravely Treker
Tecumseh (RBI)
Great Dane
Tecumseh (RBI) Distributor Pricing
Great Dane (Carswell)
Tecumseh (US) PES Dist. (Available/Dealer Must Order)
Handy Ace Hardware ***AVAILABLE***
Tecumseh-Order by Distributor
Henderson Products
Teleflex Marine (Dealer) ***AVAILABLE***
Herschel Adams
Temco H-M Parts Co.
Hilti (Canada)
Textron (Order by Dist See CGC)
Hiniker Company
Thermoid Inc. (Carswell OEI)
Homelite
Tillotson
Homelite (AES Lawnparts)
Tillotson (AES Lawnparts)
Honda (A & G Turf Equip)
Tillotson (Engine Warehouse)
Honda (Engines Only)
Tillotson (Gardner)
Honda (Great North Dist)
Tillotson (Medart)
Honda (Iowa Power Products)
Tilton
Honda (OPE)
Tisco
Honda (OPE) (Canada) Celtic Dist
TMC Power Equipment
Honda (OPE) (Hayward Dist)
Tommy Gate Company (Dist Pricing)
Honda (OPE) (Tru-Powerl)
Toro (AES Lawnparts)
Honda (OPE) Oscar Wilson
Toro (CPD)
Honda (OPE) Pace - West
Toro (Ness Turf Equip.)
Honda (OPE) Tidewater
Toro Profit With Perfomance
Honda (Pace)
Toro/Lawnboy (Canada) Turf Care
Honda (PECO Dist)
Toro/Wheel Horse
Honda (Roberts Supply)
Toro/Wheel Horse (Canada)
Honda (SCOTSCO)
Troy Bilt (Dixie Sales)
Honda OPE (Canada)
Tru Cut (Blalock)
Hotsy
Tru Cut (Scotsco-Hawaii)
Husqvarna (Canada)
Tru-Cut (Dealer)
Husqvarna (Forest & Garden)
Tru-Cut (Dist.)
Hy-Capacity
Turfco
Hydro Gear (AES Lawnparts)
TYM Tractor
Hydro Gear (Billious)
Velke (Hayward Dist)
Hydro Gear (CPD)
Vortexx (OED)
Hydro Gear (Dixie Sales)
Vortexx Industries (Pace)
Hydro Gear (Gardner Connell)
Wacker
Hydro Gear (Gardner's)
Walbro
Hydro Gear (Marr Brothers)
Walbro (AES Lawnparts)
Hydro Gear (Oscar Wilson Dist)
Walbro (Billious)
Hydro Gear (PES)
Walbro (CPD)
Hydro Gear (RBI Corp)
Walbro (Dixie Sales)
Hydro Gear **Order by Distributor**
Walbro (Gardner Connell)
Ingersoll (CPD)
Walbro (Gardners)
Ingersoll Equipment
Walbro (Magneto)
Ingersoll-Rand
Walbro (Medart)
Jacto, Inc. acto, Inc.
Walbro (Midwst Eng Warehouse)
Jason Industrial Inc.
Walbro (PES)
John Deere
Walbro (RBI)
1,589,360
Walker (A & D Dist)
John Deere (Canada) Available
Walker (A & G Turf Equip)
Johnsered (Willand)
Walker (Can) Arn's Dist
Jonsered (Carswell Dist)
Walker (Can) DBH Dist
Jonsered (Hayward Dist)
Walker (Canada) - Pro Power
Jonsered (Pace Dist)
Walker (Cantrell)
Jonsered (PES) (Available/Dealer Must Order)
Walker (Coates Landscape Supply)
Jungle Jim (Hayward)
Walker (Emmett Equip)
Jungle Jim (RBI Dist)
Walker (GHS Corp)
K & M Manufacturing
Walker (Kurtzer's LLC)
Kaaz Corporation (Scotsco, Inc.)
Walker (Lawn Equip Enterprise)
Kawasaki (Ope)
Walker (Mid America)
Kawasaki (OPE) Canada
Walker (Midwest Specialty Sales)
Kawasaki (RBI Dist)
Walker (Precision Works)
Kawasaki Motors (Canada)
Walker (Pro Power-Mid South)
Kimball Midwest
Walker (Secrist)
Kioti Tractor
Walker (Trac Equip.)
Kipor (Gardner's Dist)
Wallenstein (Can)
Kipor (Lucky)
Waterland Supply Co., Inc.
Kipor (Steve Willand)
Weaver Leather
Kohler
Western Products (Can)
Kohler (A & G Turf)
Western Products (Douglas Dynamics)
Kohler (Canada Power Tech)
Winco Inc
Kohler (Canada) (Yetman's Dist)
Wisconsin Engines (AES Lawnparts)
Kohler (Central Power Dist)
Woods
Kohler (Diesel Only)
Worldlawn (General Power Eqt)
Kohler (Gardner's) Dealer Price
Worldlawn (L.E.E. Inc.)
Kohler (Gardner's) Dist. Price
Worldlawn (PECO)
Kohler (H.G. Makelim Co.)
Worldlawn (Stull Equip Co)
Kohler (Loftin Equipment)
Worldlawn Power Eqt
Kohler (Marr Brothers)
Worx (Central Pwr Systems)
Kohler (Medart)
Worx (Midwst Eng Warehouse)
Kohler (PES)(Available/Dealer Must Order)
Wright Manufacturing
Kohler (RBI)
Wright Manufacturing (Dist Price)
Kohler (Waukesha-Pearce)
Wright Manufacturing (Hayward)
Kohler Generators (Collicutt Dist)
Wright Manufacturing (KPM)
Krone Na Inc.
Wright Manufacturing (LL Johnson)
Kubota
Wright MFR (Can) Turf Tech
Kubota (Canada) Available
Wright MFR (Keen Edge)
Kubota Eng of America (Engine Power Source)
Wright MFR (OED)
Kubota Eng of America's (Loftin)
Wright Mfr (Pace)
Kubota Engine of America's
Yabravo (Engine Warehouse)
Kubota Engines (Southeastern Power)
Yamakoyo
Kuhn (Canada)
Yamakoyo (Dist Pricing)
Kuhn (US)
Yanmar
Kuhn Knight
Yanmar (Cascade Engine Center)
Kuny's Leather Mfr (CAN)
Yazoo (Engine Warehouse)
Kuriyama of America
Yazoo (FOE)
L & B Sales (Can)
Ybravo
Landpride
Ybravo (Pace)
Laser Sales (Can)
Zama
Laser Sales (Willand) (Available)
Zama (AES Lawnparts)
Lawn Boy-Profit with Performance
Zama (CPD)
Lawnboy
Zama (Dixie Sales)
LCT (Canada Power Technologies)
Zama (Gardner Connell)
LCT Engines (CPD)
Zama (Gardners)
Liquid Comb. Tech (Carswell)
Zama (Magneto)
Liquid Combution Technolory (Medart)
Zama (Medart)
Little Wonder
Zama (Midwst Eng Warehouse)
Little Wonder (Carswell Dist)
Zama (PES)(Available)(Dealer Must Order)
Little Wonder (GND)
Zama (RBI)
Little Wonder (Golden Eagle)
What Outdoor Power Equipment Dealers Are Saying
The main reason I chose Ideal was simply because it was set up for the Outdoor Power Equipment industry and I could not be happier with my decision. With Ideal, everything is just a keyboard click away. Every aspect of our day-to-day operations can be easily accessed from work orders, to inventory control, to sales orders. John Engelsman, Thornhill Lawn Equipment – Thornhill, ON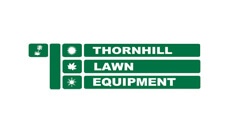 When we bought Ideal I had no idea of all the extra side benefits that would come with it. I am so glad we made the switch! Jeff Nicholson, P&P Small Engines - Des Moines, IA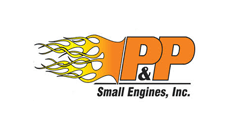 We had a competitor's system for 12-13 years and their program never did what they said it was going to do. Before we purchased another software program, we did our due diligence and researched for 5 or6 years. The only one that has held true to their roots, or value, has been the Ideal program. It is very simple to use. We've had brand new employees, who aren't familiar with this industry, pick it up immediately. It is that self-explanatory. Steve Cannon, Power Equipment Company – Gilroy, CA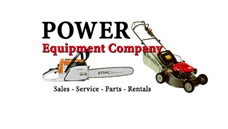 We started up with small programs, like Quicken and QuickBooks, and then switched over to Ideal. Ideal has been so easy to work with. I'll call on little issues and they're quick to respond and fix what we mess up. Dan Aldridge, CNM Outdoor Equipment – Indianola, IA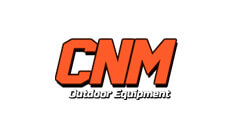 I did extensive, agonizing research before I went with Ideal's OPE dealer software solution. I chose Ideal because of recommendations from fellow dealers and I needed a national company that could support me. Ideal has been good to me. Gary Nichols, Nichols Equipment – Jacksonville, FL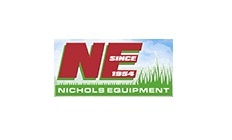 It's so much simpler than our old computer system. It lets us do multiple functions from one screen. I can pull up a customer and see what they've bought, invoice numbers, and profit margins all from the same screen. Wade Rolison, Rolison Saw Co LLC – Butler, AL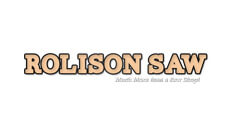 Ideal has everything necessary in their system to run a business like ours. They offer everything that I need. I am a million dollar business and they can run several stores. Bob Rodriguez, George's Mower & Burner Service – Riverview, FL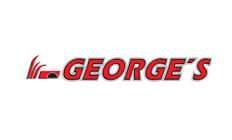 Overall I think it's quite simple to learn and to operate. At the same time it's sophisticated enough to let you do a lot of things once you start understanding the capabilities of it. Larry Glenn, Bath Power Equipment – Fort Collins, CO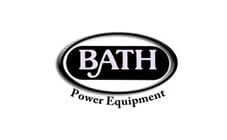 When a customer calls in to inquire on their work order or sales status, I can answer the inquiry within seconds. This conveys a real professional outlook to that customer. It gives people confidence that they are dealing with the right shop and not some mom and pop joint that scribbles everything down on the back of a matchbook cover. John Engelsman, Thornhill Lawn Equipment – Thornhill, ON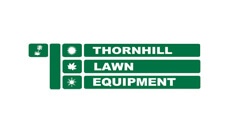 From what we had, to Ideal? It's night and day. It is like we came out of the stone age to the current. Honestly. Jeff Warfield, Mini Motors Outdoor Power Equipment Inc. - Muscle Shoals, AL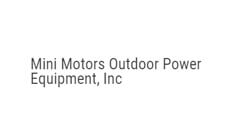 Ideal has played a huge role in our ability to give our customers the sense that we are in the "21st century." It's great to be able to email statements to customers, or be able to ask them if they'd like a text when their mower is fixed. Our customers tell us we're up with the times, and that gives us a level of credibility in the electronic and technological world. Without Ideal we wouldn't have that. Rebekah Oliver, The Power Shop - Centralia, WA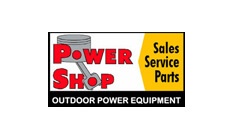 They've been proactive and consistent with updating and support. They change as things go on. We've been with them a long time, and we've recommend them to anyone who asks. Gary Hohulin, Wieland's Lawn Mower Hospital – Peoria, IL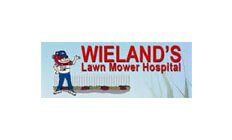 I look back at all the time I wasted and now I have a system in Ideal that's fast, easy, and well worth it. Kathy Mueller, Arco Lawn Equipment - Ballwin, MO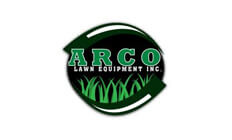 The overall organization, efficiency and accurateness is improved. Having a system like this in place that is versatile enough to cover those things and allow you to grow is obviously going to increase your effectiveness and efficiency. Larry Glenn, Bath Power Equipment – Fort Collins, CO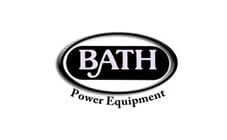 It's very user friendly and the customer service is very good. They are top-notch. Jeff Shoemaker, Schultz Power Equipment – Beloit, WI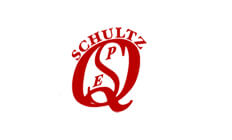 The software program is great. I would definitely recommend it to a business like ours looking for something. Chris Clark, Clark Farm Lawn & Garden – Greensboro, NC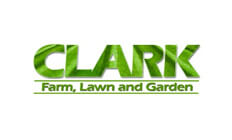 I love how I can micromanage all aspects of my business with Ideal. There's not much more I could ask for in a system that what we have in ideal. Keenan Mize, Longview Lawn & Garden Equipment – Longview, TX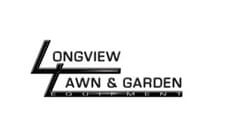 In today's world, with the number of parts and issues we deal with in a business, you need to have a good under-lying software there to support your business, and we've been really pleased with the solution we have from ideal. Doug Nord, Nord Outdoor Power Equipment – Bloomington, IL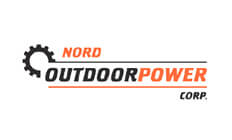 A system like Ideal is an absolute necessity. Everything I've wanted to do I found that this system can help me in more ways as long as I keep utilizing more and more of it. Larry Glenn, Bath Power Equipment – Fort Collins, CO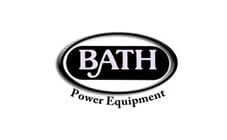 It's a nice software program. I like that it's easy to keep track of orders, any sort of sales or work orders. It's easy to find the customer and not lose things. David Leaycraft, Turf Machine Co. – Norcross, GA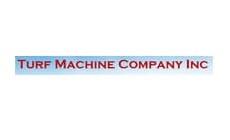 Ideal had Bob Clements speak at their last software training seminar and he preached to us about the key metrics you should be measuring in your business. Without knowing that key data, you have no clue how you're doing. We're fortunate in that we have a system like Ideal that includes reporting options that allow you to analyze the performance of our business. We have been very satisfied with what we've been able to do with the help of Ideal. It was one of the best decisions I've ever made. Jeff Shoemaker, Schultz Power Equipment – Beloit, WI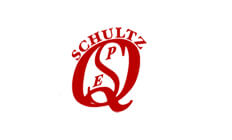 It is easy to use, gives us the reports we need, and our people learn it pretty quickly. We are completely happy with it. Craig Cody, Emery Lawn & Tractor – Brunswick, GA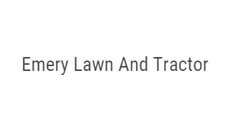 We also continue to grow in the way we do business by learning from other successful dealers, reading articles, watching webinars from Bob Clements, and reading best practice articles from Ideal. Jeff Shoemaker, Schultz Power Equipment – Beloit, WI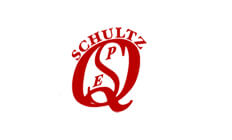 I like how the dashboard is real-time and real-time only so it gives you the most accurate data. I hope that it will not only help me, but other employees in the business who have access to the data. Larry Glenn, Bath Power Equipment – Fort Collins, CO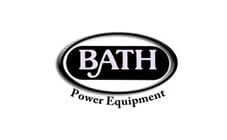 Ideal really helped us out in seeing where our business was compared to where we were in the blind about where our business was at before. Oscar Cavazos, MAE Power Equipment – Mission, TX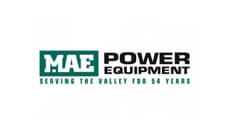 As a result of using the entire Ideal dealer management solution, I've got a good handle. I know exactly what's in the bank account, exactly what my profit margins are, and exactly what my payables are, within pennies, at any minute. And I don't have to wait until the end of the month for my accountant to tell me I lost money. I know the exact hour or day that I lost money or that the margins fell off. I can make adjustments there. If I have to wait for the accountant, it's too late. Gary Nichols, Nichols Equipment – Jacksonville, FL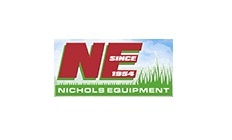 I feel a lot more confident about our business with the reports given so easily by Ideal. Tim Peterson, Noble Saw - San Luis Obispo, CA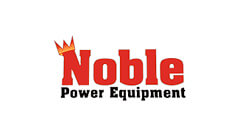 Service behind the sale. Whenever I need something they're right on the spot. Rob Clark, Clark's Lawn & Garden Equipment – Oregon City, OR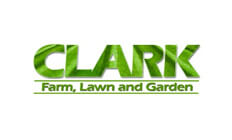 They have always been helpful with any problem that I have had. They are wonderful for my business. Frank Lane, Lane's Yardware – Williston, FL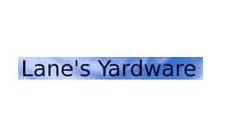 With Ideal, I have more time on my hands because I'm not dinking around trying to balance a drawer or put information into another system based off what we sold for the day. And we've saved time because it's all integrated and you can just pop it up and see what you've got. Our old system was very time consuming and now it's all integrated. I look back at all the time I wasted and now I have a system in Ideal that's fast, easy, and well worth it. It makes things uniform across the board. Kathy Mueller, Arco Lawn Equipment – Ballwin, MO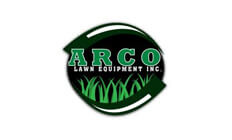 One of the things that I really like about the Ideal product is the product order recommendation. It literally will pull up recommended items to be fulfilled based off of sales history. That is really helpful for us in setting up our model stocks and making sure that we're in stocked in the key items we should be stocked in. Richard Ogawa, Gardenland Power Equipment - Campbell, CA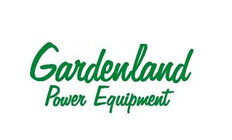 Warranty repairs used to scare us. With Ideal, the way warranties are handled is so user friendly and easy to track that even sea monkeys like us can handle it! John Engelsman, Thornhill Lawn Equipment – Thornhill, ON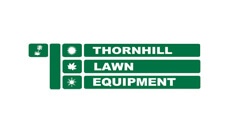 Ideal helps my techs tremendously because they're not wasting time going from one program to another. It's all integrated and that saves a lot of time. Kathy Mueller, Arco Lawn Equipment - Ballwin, MO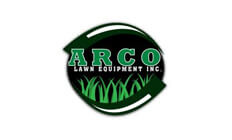 What's also real important is to make sure our mechanics have the parts they need prior to them getting the job on the bench. So the ability to be able to forecast, the ability to see and set model stock is pretty easy. The ability to adjust inventory based on sales trends and movements are really helpful in making sure that we have all the parts needed before the mechanic starts. It is absolutely critical for a dealer in terms of making sure you have the right parts on hand at the right times so you can turn jobs in a quick and efficient manner. Richard Ogawa, Gardenland Power Equipment - Campbell, CA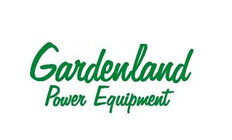 Ready to see Ideal's Business Management Software in action?
Provide your email address and we will send you a link to the Ideal's product demonstration that will show you how Ideal can help you gain control of your inventory, boost shop profitability, improve customer service and track your dealership's performance in real-time.