Dealer Management Software
Designed by Powersports Dealers
We've used 30 years of experience working with motorcycle, ATV, snowmobile, personal watercraft and scooter dealers to develop a product that incorporates the industry's best business practices to ensure your Powersports dealership operates at a high level on a day-to-day basis.
Why Ideal ?
(No registration required)
Automate Your Powersports and Motorcycle Dealership
Click the icons to see the most comprehensive set of tools for every department in your dealership:
Working with Motorcycle and Powersports Experts
We have developed close data-relationships with many industry experts, key manufacturers and suppliers.
It's through these data-relationships that we are able to incorporate many industry-specific best practices into our software development.
Learn more about Ideal's industry data-relationships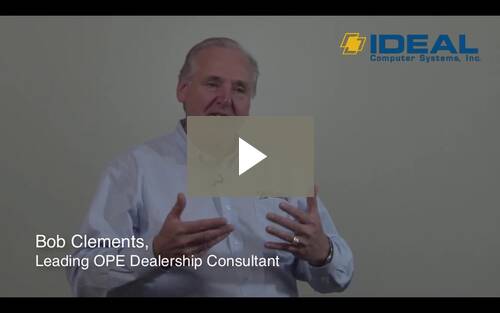 Best Customer Service in the Powersports Industry
In my experience with Ideal's customer support, there hasn't been anything that we haven't been able to solve in a short amount of time. They are very responsive and that's been the most impressive thing to me."
Todd Gabrielson, Pokegama Lawn and Sport - Grand Rapids, MN
Learn more about Ideal customer care
Ideal customers rank our support team an average of:
97%
in overall courtesy and professionalism
Working with Powersports Experts
Having the right software is only part of your overall business success. That's why Ideal has developed several mutually-beneficial partnerships with highly-regarded leaders in the Powersports industry (Kawasaki, Arctic Cat, Polaris, Honda, Yamaha and others) to provide you with the best products, service, and training needed to achieve maximum results.
Why Ideal ?
(No registration required)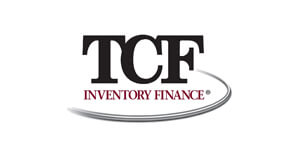 TCF Integration
Ideal and TCF have joined forces to help streamline financing on your floor planned products. With our integration, you can now automatically import make, models, and serial numbers for easier receiving of TCF financed products. Sales notifications will also be sent to TCF once a unit is sold which results in fewer floor checks.
Partner Integrations
At Ideal, we have long-standing relationships with key manufacturers and suppliers, and we are committed to enhancing the dealer to manufacturer connectivity to try and drive down costs and improve overall efficiency at your dealership.
We've been able add functionality to the Ideal system that lets you automate product registrations, rebates, and parts ordering with industry-leading OEMs and distributors.
Website shopping cart
Import shopping cart orders to Ideal and upload product information automatically to the website.
Built-in Purchase Order Interfaces
Automated Price Lists Updates
You can automatically update price lists from the top manufacturers and suppliers to keep your pricing accurate and your inventory up-to-date.
These price lists allow you to update all your product numbers, prices, and descriptions in the Ideal software in just a few minutes!
Price List
509, Inc.
Kuryakyn Holdings
Akrapovic
Kymco (US)
American Sportworks(Manco)
Land N Sea (Canada) (Available/Dealer Must Order)
Aprilia USA
Land N' Sea (Dealer Number Required)
Arctic Cat (Canada)
Leatt Corporation
Arctic Cat (Dealer)
Liquid Force Wakeboards
Arctic Cat (World of Powersports)
Lockhart Phillips, USA
Auburn Leather
Lorenz And Jones
Automatic Dist.
Lowrance (Navico)
Axo America, Inc
Marshall Distributing
Bell Industries
Mercury (Boatswain's Locker)
BETA USA (Motorcycles)
Mid USA M/C
Big Bike Parts
Midwest M/C
Big Dog (Caswell OEI)
Morgan Recreational Supply
Bikers Choice
MotorFist (Canada) ***Available***
BMW Cycle (Canada)
MotorFist (US)
Bombardier (WOPS)
Motovan (Canada)
Bombardier ATV (Canada)
MTA
Bombardier Atv's
Mustang Motorcycle Products
Briggs Motorsports
MV Agusta Motorcycle
Castle Sales
NHC Distributor
Caterpillar Corp (Marine)
Northern Wholesale Supply
Choko Design
Ohlins USA
Choko Design (Canada)
One Industries
Commander Side By Side (Can)
Oxford Products USA, Inc. (Available)
Commander Side by Side (US)
Parts Unlimited
Country Clipper (Boettcher Supply)
Parts Unlimited (Canada)
Custom Chrome
Parts Unlimited (WOPS)
Cyco Gaskets
Penske Shocks
Dainese Gear (Can)
Piaggio USA
Daytona Helmet
Polaris
Ducati
Polaris (Canada)
Ducati (Canada)
Polaris (World of Pwrsprts)
Enduro Engeneering
REV'IT Sports U.S.A.
Extreme Sports Divas LLC
Rizoma USA
Fox Racing
Romaha ***AVAILABLE****
Fox Racing (Canada)
S & S Cycle, Inc
Fulmer Helmets
ScooterWorks USA
FXR Racing
Scorpion Sports
FXR Racing (Canada)
Ski Doo (Canada)
Gamma Sales (Canada Only)
Ski Doo Snowmobiles
Gas Gas USA
Southern M/C
Genuine Scooter Company
Spy Optic
Guts Racing
Spyder Roadster (CAN) **AVAILABLE
Hannay's
Spyder Roadster(Div of Bombardier)
Harley Davidson (World of Powersports)
Steen Hansen's (Available)
Helmet House
Steyr Motors
Ho Sports Company
Sudco International
Honda (MC with Aqua Tracks)
Sullivans, Inc.
Honda (Motorcycle Part #'S)
Suzuki (Motorcycle)
Honda M/C (World of Powersports)
Suzuki (World of Powersports)
Honda Motorcycle (Canada)
Suzuki Motorcycle (Canada)
Husqvarna M/C
Technical Touch USA (KYB)
Husqvarna M/C (Canada)**AVAILABLE**
Torc Racing
Indian Motorcycle (Canada) Dealer Must provide)
Triumph Motorcycle (Canada) **AVAILABLE
Indian Motorcycle (Dealer Must provide)
Triumph Motorcycle LTD
Johnson Pump
Troy Lee Designs
K & N Filters
Tucker Rocky
Kawasaki (Motors)
Tucker Rocky (WOPS)
Kawasaki Motors (World/Powersports)
Twisted Throttle **Available**
Kimpex (Canada)
Vega Helmets
Kimpex U.S.A. Ltd.
V-Twin MFG
Klim (Canada)
Western Power Sports
Klim USA
Yamaha
KTM Sport M/C (Canada)Available
Yamaha (Canada)
KTM Sport Motorcycles
Yamaha (World of Powersports)
What Powersports Dealers Are Saying
Ideal has reduced my workload by 50% compared to the old system. It's allowed me to get a lot more work done without adding another employee. Todd Gabrielson, Pokegama Lawn and Sport – Grand Rapids, MN
Many times over Ideal has paid for itself both in money and time. If we didn't have the system, we would need to hire more people to get everything done. It takes the place of at least two employees. Dave Wanderscheid, Country Cat – Sauk Centre, MN
We love the software. Out of the three software programs we've tried, it's the best one out there. Greg Elyard, TPC Power Center, Inc. – Bloomsburg, PA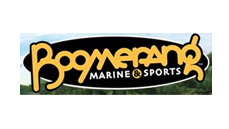 I was also able to get rid of one of my bookkeepers because of the Ideal's powersports accounting system. It made our accounting so much more efficient that I was able to save on payroll. Jake Starkel, S & S Sports – Ronan, MT
They're on top of things, and they understand their own system. If I need something changed, they get it done. Butch Hausladen, B&B Sports & RV – Hutchinson, MN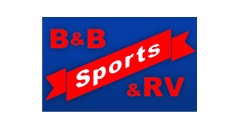 The overall system works pretty good. They've done a lot of improvements to it, and they're listening to what the dealers say. Richard Peifer, Boomerang Marine & Powersports Inc. – Melrose, MN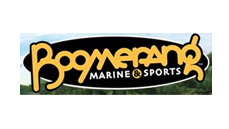 The support people I talk to are always really good. They're helpful and have a positive attitude. Ron Vanderheyden, Full Throttle Powersports Inc. – Lena, IL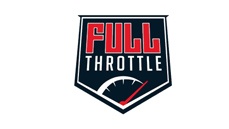 When people used to call and we had the old system, it was difficult to check on the status of an order. Now any person in the building who answers the phone can check on a work order or parts order and tell them just about anything they need to know in a few seconds. Todd Gabrielson, Pokegama Lawn and Sport - Grand Rapids, MN
Ideal's motorcycle software has helped us tremendously. We've been able to keep expanding because we knew that with Ideal, we could handle the growth. Jake Starkel, S & S Sports – Ronan, MT
With our previous system, it was difficult for me to have a snapshot of where my business currently stood as far as profitability and inventory control was concerned. With Ideal, it's so easy for me to constantly be aware of the profitability of the store and all the other aspects, especially through the dashboard. It's really easy for me to see where we are at any second of the day. Todd Gabrielson, Pokegama Lawn and Sport - Grand Rapids, MN
Get your access to Ideal online product tour!
Explore Ideal software at your own pace through our online product tour and find out how it can help you gain control of your dealership.