Dealer Management Software
Designed by Golf Car Dealers
With 30 years of experience in the dealership management software industry, we've incorporated dealer best practices to ensure that Ideal works like a Golf Car business operates on a day-to-day basis.
Why Ideal ?
(No registration required)
Automate Your Golf Car Dealership
Click the icons to see the most comprehensive set of tools for every department in your dealership:
Outstanding Customer Service in the Golf Car Industry
"The support I get really is fantastic. They're always there. I never have to wait. They respond quickly and tolerate me! The people are super to deal with and always resolve my issues. We're happy with the software and couldn't function without it. I love the functionality of the program, and the data is wonderful."
David Ryan, LaSalle Lawn Equipment Windsor
Learn more about Ideal customer care
Ideal customers rank our support team an average of:
93%
in overall product knowledge
Working with Industry Experts
Having the right software is only part of your overall business success. That's why Ideal has developed several mutually-beneficial partnerships with highly-regarded leaders in the golf cars industry to provide you with the best products, service, and training needed to achieve maximum results.
Why Ideal ?
(No registration required)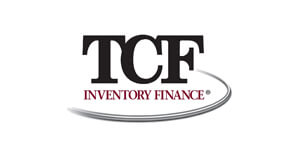 TCF Integration
Ideal and TCF have joined forces to help streamline financing on your floor planned products. With our integration, you can now automatically import make, models, and serial numbers for easier receiving of TCF financed products. Sales notifications will also be sent to TCF once a unit is sold which results in fewer floor checks.
Partner Integrations
At Ideal, we have long-standing relationships with key manufacturers and suppliers, and we are committed to enhancing the dealer to manufacturer connectivity to try and drive down costs and improve overall efficiency at your dealership.
We've been able add functionality to the Ideal system that lets you automate warranty claims, product registrations, and parts ordering with industry-leading OEMs and distributors.
Website shopping cart
Import shopping cart order to the Ideal POS and upload part product information automatically to the website.
Automated Price Lists Updates
With Ideal, OPE dealers can automatically update price lists from the top manufacturers and suppliers to keep your pricing accurate and your inventory up-to-date.
These price lists allow you to update all your product numbers, prices, and descriptions in the Ideal software in just a few minutes!
Price List
Club Car
Red Hawk, LLC
EZGO
RTGEAR
EZGO (Dixie Sales)
Schauer Battery Charger Company
M & M Vehicle, Corp
Stenten's Golf Car Accessories
MadJax Golf Cart Acc
Stretch Plastics
Nivel Parts & Mfr Co,LLC
What Golf Car Dealers are Saying
I've seen one of your competitor's software and there's just no comparison. A friend of mine uses that program at his business. I asked him why he went with that company and his answer was, 'well, Ideal was too expensive, so we went with them, but Ideal is a more superior program. 'I'm thinking this is something you're going to be married to for the next how many years, and you're going for price?' I just love that everything is integrated. It saves man hours being able to have everything in one spot. The service, the database, the accounting are all linked together. Dareck Makowski, Golf Cars of Arizona – Tucson, AZ
Ideal has reduced my workload by 50% compared to the old system. It's allowed me to get a lot more work done without adding another employee. Todd Gabrielson, Pokegama Lawn and Sport – Grand Rapids, MN
Many times over Ideal has paid for itself both in money and time. If we didn't have the system, we would need to hire more people to get everything done. It takes the place of at least two employees. Dave Wanderscheid, Country Cat – Sauk Centre, MN
We love the software. Out of the three software programs we've tried, it's the best one out there. Greg Elyard, TPC Power Center, Inc. – Bloomsburg, PA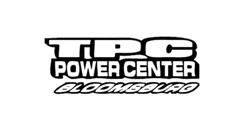 I love the fact that I can go to the financials dashboard and see how everything is doing on a second's notice. I don't have to log in to three separate stores and see what the numbers are for the day. It's really easy to transfer the inventory from one store to the other, which is great because we move stuff around all the time. Dareck Makowski, Golf Cars of Arizona – Tucson, AZ
The support people I talk to are always really good. They're helpful and have a positive attitude. Ron Vanderheyden, Full Throttle Powersports Inc. – Lena, IL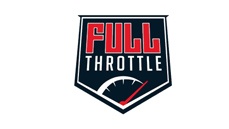 With our previous system, it was difficult for me to have a snapshot of where my business currently stood as far as profitability and inventory control was concerned. With Ideal, it's so easy for me to constantly be aware of the profitability of the store and all the other aspects, especially through the dashboard. It's really easy for me to see where we are at any second of the day. Todd Gabrielson, Pokegama Lawn and Sport - Grand Rapids, MN
Get your access to Ideal online product tour!
Explore Ideal software at your own pace through our online product tour and find out how it can help you gain control of your dealership.