Dealer Management Software
Designed by Marine Dealers
Through 30 years of listening to feedback from marine, boat, and personal watercraft dealers like you, we've incorporated the industry's best business practices to ensure that Ideal works like a Marine dealership operates on a day-to-day basis.
Why Ideal ?
(No registration required)
Automate Your Marine Dealership
Click the icons to see the most comprehensive set of tools for every department in your dealership:
Working with Marine Experts
We have developed close data-relationships with many industry experts, key manufacturers and suppliers. It's through these data-relationships that we are able to incorporate many industry-specific best practices into our software development.
Ideal is also endorsed by Brunswick as a leading dealer management software vendor for its Marine dealer base. Brunswick Dealer Advantage members will now reap the benefits of a full dealer management system with exclusive incentives!
Learn more about Ideal's industry data-relationships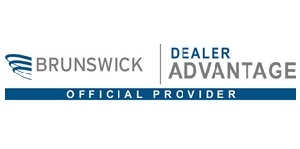 Best Customer Service in the Marine Industry
"We want to grow in both territory and revenue. I think Ideal will help because it seems to me it's much more expandable and will grow with our business. When we have a request to Ideal to add functionality, they listen to us and follow through."
Bill Blackburn, Blackburn Marine Distributing – Friedens, PA 
Learn more about Ideal customer care
Ideal customers rank our support team an average of:
93%
in overall product knowledge
Working with Marine Experts
Having the right software is only part of your overall business success. That's why Ideal has developed several mutually-beneficial partnerships with highly-regarded leaders in the Marine industry to provide you with the best products, service, and training needed to achieve maximum results.
Why Ideal ?
(No registration required)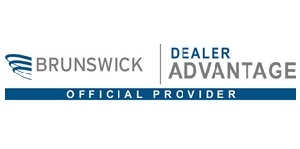 Brunswick Dealer Advantage
As a Brunswick Dealer Advantage member, you can benefit by implementing the Ideal system with exclusive BDA incentives:
Exclusive, Brunswick preferred dealer pricing
An advanced, affordable and easy to use system for as little as $85/month for 2 users
Up-front system license fee waived - save $1,495!
20% off on additional user licenses and modules!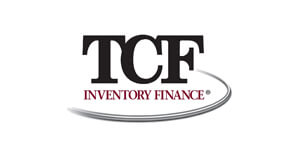 TCF Integration
Ideal and TCF have joined forces to help streamline financing on your floor planned products. With our integration, you can now automatically import make, models, and serial numbers for easier receiving of TCF financed products. Sales notifications will also be sent to TCF once a unit is sold which results in fewer floor checks.
Partner Integrations
At Ideal, we have long-standing relationships with key manufacturers and suppliers, and we are committed to enhancing the dealer to manufacturer connectivity to try and drive down costs and improve overall efficiency at your dealership.
We've been able add functionality to the Ideal system that lets you automate rebates and parts ordering with industry-leading OEMs and distributors.
Website shopping cart
Import shopping cart orders to Ideal and upload product information automatically to the website.
Built-in Purchase Order Interfaces
Automated Price Lists Updates
With Ideal, Marine dealers can automatically update price lists from the top manufacturers and suppliers to keep your pricing accurate and your inventory up-to-date.
These price lists allow you to update all your product numbers, prices, and descriptions in the Ideal software in just a few minutes!
Price List
Arco Marine ***AVAILABLE***
Mercury
Arco Marine (Dist)
Mercury (Canada)
B & G Race Supplier (Navico)
Michigan Wheel Marine (Dist)
CC Marine (Canada)
Michigan Wheel Marine ***AVAILABLE***
CDI Electronics (Dist)
Moe's Marine Service
CDI Electronics ***AVAILABLE***
Navico
Coast Distribution
NGK (Marine)
CWB Board Company
NGK (Marine) (Dist)
Diversified Marine (Available/Dealer Must Order)
Norcold
Dometic (Marine-Air)
Northwest Trailer Parts
Dometic Sanitation
Pacer Wire
Donovan Marine, Inc.
Parker HRO
Ellett Brothers (Marine)
PCM-Pleasurecraft Marine Engine
Espar Heater Systems
Perkins Marine
E-ton (Crane Carrier Co)
Pitman Creek Wholesale
Evinrude/Johnson (Can-Form OMC)
Port Supply
Evinrude/Johnson (Form OMC)
Sea Doo
EZ Loader Boat Trailers
Sea Doo (Canada)
Fisheries Supply (Available/Dealer Must Order)
Sealand (Ardemco, Inc.)
FTZ Inc.
Sealtech Corp
Furrion (Dist Pricing)
Sealtech Corp (Dist)
Gallery Marine
SeaStar Solutions
General Ecologu Group
Seaward Products
Glendinning Marine Products
Sierra Marine (Dealer)
Global Anglers
Sierra Marine (Distributor Price)
HamiltonJet (Boatswain's Locker)
Simrad Yachting (Navico)
Honda Marine (US)
Star brite (Marine)
HRO( Horizons Reverse Osmosis)
Suzuki (Marine)
Hutchings Marine (Canada)
Suzuki Marine (Canada) **Available**
Indel Webasto Marine
Svendsen Boat Works
K & L Supply
Teleflex Marine (Distributor Price)
Kellogg Marine Supply (Div of LNS) (Available/Dealer Must Order)
Thetford Marine
Kohler (Boatswain's Locker)
Twin Disc. Inc.
L.A.Sleeve Co.
Uline
L.A.Sleeve Co. (Dist)
US Distributing
Lewis Marine
Vetus America
Lunasea Lighting (Dist Pricing)
Vitrifrigo America, LLC
Mallory Marine
Volvo Penta
Mallory Marine (Dist)
Volvo Penta (Canada)
Marinco/Mastervolt
Westerbeke (TDC Equip)
Marine Eq & Supply (MESCO)
Westerbeke Corp (Gallery Marine Srv)
Marine Products International
Whale-Seaward Inc.
Marine Systems, Inc
Wiseco Performance Prod
Mastercraft Boat Co.
Wiseco Performance Prod (Dist)
Mate USA LLC
Yamaha (also listed Under Powersports)
Maurice Sporting Goods
Yanmar (Boatswain's Locker)
Medart Marine
What Marine Dealers Are Saying
We're more efficient with Ideal, so we can process things faster and we can get things back to the customer faster. Jake Starkel, S & S Sports – Ronan, MT
It's very dynamic and robust. We use it from the accounting to the purchasing. It's my Google. When I need to get an answer on the internet, I Google. When I need to figure out where I'm at with my business, I use Ideal. Dave Lanphear, Pacific Boatland – Vancouver, WA
Take the plunge! It does cost money to do, but it's money well invested in your company. Bill Blackburn, Blackburn Marine Distributing – Friedens, PA
Don't wait to upgrade your business software if it's not giving you the right data. You need a product in your business that creates data to show your business's roadmap and where you are headed. You need that direction to either take your business to another level, or perfect the present level. You can do that with Ideal and their team. Gwen Gunnells, Gunnells Marine – Greenwood, SC
When we started, the business was operating off an old system and using QuickBooks and Excel. So this has been amazingly wonderful to have everything in one spot. The general ledger is very user-friendly, the computer system is very user-friendly, and everything is set up well. You guys are constantly making changes to improve, which is very exciting. Our last software provider wasn't in a position to do updates and changes, so it's really great that you are on that all the time. Debi Lanphear, Pacific Boatland – Vancouver, WA
I was also able to get rid of one of my bookkeepers because of the Ideal's accounting system. It made our accounting so much more efficient that I was able to save on payroll. Jake Starkel, S & S Sports – Ronan, MT
We use the reports in Ideal for measuring efficiency. We couldn't figure anything out in Paulson and we needed something we could actually manage our business from. Dave Lanphear, Pacific Boatland – Vancouver, WA
The overall system works pretty good. They've done a lot of improvements to it, and they're listening to what the dealers say. Richard Peifer, Boomerang Marine & Powersports Inc. – Melrose, MN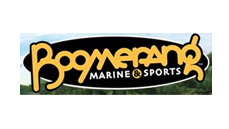 The training we received from Ideal and our trainer, Troy, was excellent. There are always going to be some learning pains, but ours were very minimal with the support of Troy and the rest of the Ideal team. Gwen Gunnells, Gunnells Marine – Greenwood, SC
Because of the reporting features, I can make real-time decisions instead of having to wait for monthly or quarterly reports. I can see instantly what areas are making us money, and what areas we might want to consider dropping. Jake Starkel, S & S Sports – Ronan, MT
It's a very intuitive software. The ability to get into Ideal and look at sales history, current customer information, customer history is crucial. It's also very effective at managing the database that you put into it. In some software it's hard to use the information you put into the database. This is just very user-friendly. For me it's simple and easy to use. I can find what I need to know. Dave Lanphear, Pacific Boatland – Vancouver, WA
Get your access to Ideal online product tour!
Explore Ideal software at your own pace through our online product tour and find out how it can help you gain control of your dealership.