Dealer Management Software
Designed by RV Dealers
Through years of working with small to mid-sized RV dealers we've used their feedback to help incorporate the industry's best business practices to ensure that Ideal works like an RV dealership operates on a day-to-day basis.
Why Ideal ?
(No registration required)
Automate Your RV Dealership
Click the icons to see the most comprehensive set of tools for every department in your dealership:
Working with RV Experts
We have developed close data-relationships with many industry experts, including dealership consultant Bob Clements who was a guest speaker at the 2014 RVDA event.
It's through these data-relationships that we are able to incorporate many industry-specific best practices into our software development.
Learn more about Ideal's industry data-relationships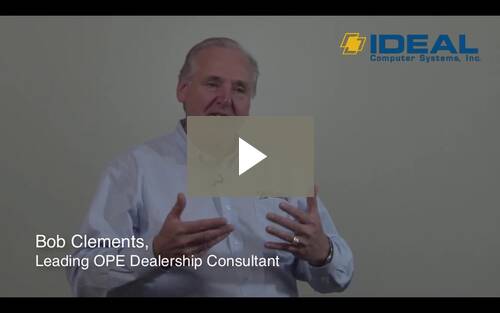 Best Customer Service in the RV Industry
"The service we've gotten from the Ideal support staff has been excellent. It's nice knowing that a company listens to your wants and needs and works with you to help benefit your business."
Bob Wright, Wright-Way Trailers - Hiawatha, IA
Learn more about Ideal customer care
Ideal customers rank our support team an average of:
93%
in overall product knowledge
Working with RV Experts
Having the right software is only part of your overall business success. That's why Ideal has developed several mutually-beneficial partnerships with highly-regarded leaders in the RV industry to provide you with the best products, service, and training needed to achieve maximum results.
Why Ideal ?
(No registration required)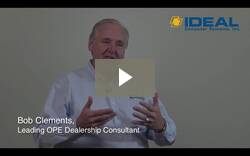 Bob Clements International Inc.
We've spent the past few years working directly with Bob Clements to make the most important measurements for your dealership easily accessible in the Ideal software. With that data, Bob and his team can help you come up with a plan that will improve tech efficiency, boost sales, and produce significant results in your business.
Partner Integrations
At Ideal, we have long-standing relationships with key manufacturers and suppliers, and we are committed to enhancing the dealer to manufacturer connectivity to try and drive down costs and improve overall efficiency at your dealership.
We've been able add functionality to the Ideal system that lets you automate parts ordering with industry-leading OEMs and distributors.
Website shopping cart
Import shopping cart orders to Ideal and upload product information automatically to the website.
Automated Price Lists Updates
With Ideal, RV dealers can automatically update price lists from the top manufacturers and suppliers to keep your pricing accurate and your inventory up-to-date.
These price lists allow you to update all your product numbers, prices, and descriptions in the Ideal software in just a few minutes!
Price List
AKMI Corp (Crane Carrier)
Monroe shocks (Crane Carrier)
Bendix (Crane Carrier Co)
National Seals (Crane Carrier)
Carlisle Tire
National Spencer, Inc.
Donovan-Shur Co. LLC
Onan
Firestone Air (Crane Carrier)
Red Neck Trailer Supplies
Flomaster
Robert Thibert
Fondy Auto Electric(Avaiable)(Dealer MUST Order)
Rockwell American (Crane Carrier)
Fragola Industries
Spicer (Crane Carrier)
Fuller Tansmission (Crane Carrier Co)
Sunbelt/Division of John Deere
Gallagher Tire, Inc. (Available/Dealer Must Order)
Tectran (Crane Carrier)
Hendrickson (Crane Carrier)
Transmission Tech (Crane Carrier)
Hitachi
Truckraft Quality Parts (Crane Carrier)
Horton (Crane Carrier)
Walker Exhaust (Crane Carrier)
Luber-finer **Order Direct**
Western Products
Mahle Clevite
What Dealers Are Saying
Our business had grown to the level where we needed it more streamlined, so we knew we had to go with some type of software system. We looked at two or three other programs, but liked that Ideal was a local company, so we purchased it. The system has come a long way during that time and the service we've gotten from the support staff has been excellent. It's nice knowing that a company listens to your wants and needs and works with you to help benefit your business. Bob Wright, Wright-Way Trailers – Hiawatha, IA
Many times over Ideal has paid for itself both in money and time. If we didn't have the system, we would need to hire more people to get everything done. It takes the place of at least two employees. Dave Wanderscheid, Country Cat – Sauk Centre, MN
We love the software. Out of the three software programs we've tried, it's the best one out there. Greg Elyard, TPC Power Center, Inc. – Bloomsburg, PA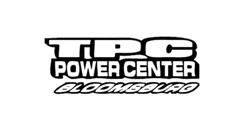 We track all of our customer information in the system and maintain their equipment history. Equipment history is a big factor for us because we can look up everything to see what's been done on the unit before and what previous issues there were. Being able to pull history up at your fingertips a year or two later has been extremely valuable for our business. Jeff McLaud, Wright-Way Trailers – Hiawatha, IA
When we bought Ideal I had no idea of all the extra side benefits that would come with it. I am so glad we made the switch! Jeff Nicholson, P&P Small Engines - Des Moines, IA
Ideal has played a huge role in our ability to give our customers the sense that we are in the "21st century." It's great to be able to email statements to customers, or be able to ask them if they'd like a text when their mower is fixed. Our customers tell us we're up with the times, and that gives us a level of credibility in the electronic and technological world. Without Ideal we wouldn't have that. Rebekah Oliver, The Power Shop - Centralia, WA
It's a nice software program. I like that it's easy to keep track of orders, any sort of sales or work orders. It's easy to find the customer and not lose things. David Leaycraft, Turf Machine Co. – Norcross, GA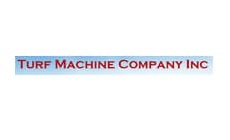 Get your access to Ideal online product tour!
Explore Ideal software at your own pace through our online product tour and find out how it can help you gain control of your dealership.