6 Key Indicators Your Current BMS Software Solution Falls Short

Having an Business Management System (BMS) software solution is essential for success, no matter the size of the dealership. Without such a system, surviving in today's fiercely competitive market would be difficult. 
In today's digital age, your customer base will overlap with big box corporations. The only way to outperform them in their own domain is to embrace technology and stay tech-savvy. 
Believe it or not most BMS Solutions fail to address Outdoor Power Equipment needs. Consequently, the sales of power equipment tend to underperform, and the service department operates below its potential efficiency. 
So, how can you determine if your current BMS software solution is inadequate for your outdoor power equipment department?  
Here are six crucial indicators to look out for: 
1.
Updating Part Information is a Nightmare
Your BMS software should automatically update your dealerships price files, supersedes and all other crucial details for your parts department. If your system neglects this you can be stuck manually entering the following information: 
Part number
Part description
Supersede of the part number
Manufacturer's suggested retail price
Invoice cost
Pricing based on different criteria (e.g. customer, commercial, etc.)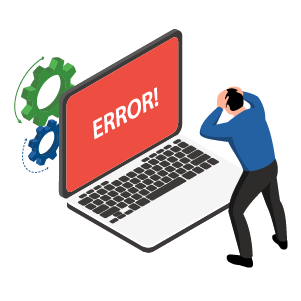 Each time the manufacturer makes changes you have to manually follow along or risk having inaccurate information or wrong parts altogether. Manual entry always leads to errors, which in turn leads to lost time and inaccurate pricing. 
The tiniest error can cost you a highly sought after part. A simple mistype can cause the manufacturer to order the wrong part or no part at all. You would then have to spend additional time to correct and resubmit the order. 
Up to 50% of orders placed by power equipment dealers can be inaccurate. This is due to the lack of solutions and integrations specific to the industry. 
Read Next: Struggling to Keep Up with Price List Updates? Here's How to Stop Money from Going Out the Door 
2.
You Don't Cross-Sell or Upsell Anything
Cross-selling and upselling can give your dealership the opportunity to earn extra money. According to McKinsey, cross-selling can boost sales by 20% and increase profits by 30%. Companies that dedicate time to upselling are more likely to succeed in getting customers to order higher-priced items. 85% of these companies have experienced greater success. 

What is cross-selling?  
Cross-selling is the practice of recommending additional products to a customer. These products either complement or enhance the ones they've already decided to purchase. 
On Amazon, when you buy an item you're shown a list of similar items at the bottom of your screen. This is cross-selling. Amazon claims that 35% of its sales come from those recommendations each year. 
According to power equipment dealership expert Bob Clements, cross-selling can lead to a 20% increase in parts sales. Therefore, if you sell $300,000 worth of parts each year, adding that 20% can help you earn $60,000 more on them. And if your gross profit margin on those items is 40%, your return will be $24,000: 

That's too much money to just leave untouched. So, if your system doesn't provide your counter reps with product recommendations, then it's failing your business. 
3.
Warranty Claim Reconciliation is Too Time-Consuming and Costly
If you've noticed that you have unused warranty claims, it's likely due to one of the following two reasons: 
a. Your staff doesn't prioritize warranty claim reconciliation or think it's worth the effort
b. Warranty claim reconciliation is far too time-consuming and costly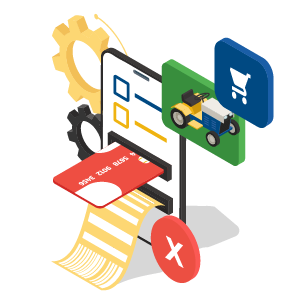 Assuming that you're a successful business, it's more than likely that reason "b" is the culprit. You should never have to spend time manually searching for warranty claims. It is likely you will make mistakes due to the large amount of information. This will result in more time spent on warranty claims. 
Your BMS System should automatically identify how much you are owed and for which work order. This helps to reduce errors and improve your bottom line. 
4. 
You Can't Track Your Shop Efficiency
Your system should track the efficiency of your technicians within your service department. This helps you determine at any given time exactly how profitable your operations are. 
Without a tracking system, most dealerships track efficiency by looking at work orders. They check how many hours a technician has spent on the order. They then compare this to the revenue generated.  
This method is very problematic and can be inaccurate. In many cases, dealerships are making an educated guess which leads to money being left on the table. 
You also have to make several manual calculations by relying on a formula like this one: 

Let's say you think that repairing a Briggs & Stratton engine should take four hours, but your employee took three hours. Based on the above formula, his/her efficiency is ~133%: 

"Technicians must operate at 75% efficiency to break even. To produce real profit for your business, they need to operate at a rate of 85% or more." -Dealership expert Bob Clements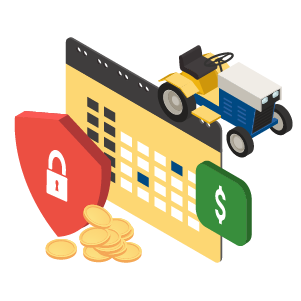 Measuring employee efficiency manually can take a lot of time. This is why most power equipment businesses without a proper software solution simply don't do it. As a result, they are likely spending more money on labor than they should. 
With the right software, you can check out how profitable your techs are both individually or as a unit. In addition, you can time each employee from the moment they start a particular job to the moment they complete it. 
Read next: 3 Ways to Set Your Technicians Up for Success During the Busy Season 
5.
Your Reports Lack Crucial Details – or Don't Exist at All
When running multiple locations it's important to have a clear vision on every operation taking place across all locations. To keep track of this easily and accurately, you should automate your reports using a proper software solution. 
A good system should provide a dashboard composed strictly of the metrics and reports of importance at a high-level. You should have access to an overview of your entire business without multiple lengthy reports. This includes vital details on: 
Overall business performance
Parts sales
Unit sales
Service performance
In addition, you should also be able to easily pull up information on any of the following:
Work order lists
Work order labor item list
Work order code list
Work order history
Employee time clock
Employee billed labor
Employee labor efficiency
Scheduled appointment list
Product lists
Product labels
Product category lists
6.
You Don't Use Mobile Devices
In today's world, technicians should always be equipped with tablets. This allows them to create and modify work orders at anytime from anywhere. This allows them to spend less time running around and more on doing their actual job. 
Most Modern systems are equipped with a mobile app making your operations portable and much more efficient. This also helps eliminate the need for desktops, meaning your technicians no longer have to wait their turn 

*no email registration required.
Okay, You Got Me – I Need to Explore Other Options. Now What?
This is not an uncommon challenge among hardware stores with outdoor power equipment divisions. Your current software solution may not be meeting your needs. Consider adding a system designed for the Outdoor Power Equipment industry. It could provide the tailored support you need. 
Dozens of hardware stores like yours have already successfully used the Ideal software to grow their power equipment divisions.  
Are you prepared to take the next step? Continue your research right here and find out if our solution is right for your business. 
See Ideal Software in Action!
Get your access to Ideal online product tour and find out how it can help you gain control of your dealership.
Common BMS Software FAQs:
What is a Business Management System (BMS)?
A business management system (BMS) is a piece of software created to help dealerships efficiently manage different aspects of their operations. It often integrates multiple services into a single platform, including sales, inventory management, customer relationship management (CRM), accounting, and more. A BMS offers features and tools designed to improve operations, increase effectiveness, and enable data-driven decision-making.
How can a BMS help streamline operations in my dealership?
Your dealerships operations can be streamlined by a BMS in many ways. It enables you to organise and automate key processes like scheduling, billing, and inventory control. This helps reduce manual errors and save time through automation. A BMS also offers real-time visibility into your company's activities, allowing you to track and manage inventories, keep track of sales results, and more effectively allocate resources.
Can a BMS help with inventory management and tracking?
Yes, a BMS may aid in tracking and inventory management for your dealership. You can automate inventory replenishment, monitor item movements, and accurately track stock levels. You can manage several warehouses or locations, track serial numbers or batch information, and set up automated warnings for low stock levels with a BMS. Stockouts are avoided, surplus inventory is reduced, and overall inventory accuracy and control are improved.
How does a BMS affect customer relationship management (CRM)?
To help in managing customer relationships, a BMS generally has CRM capability. You can use it to organise and store customer data like contact information, purchase history, and preferences. You can manage leads and opportunities, keep track of customer interactions, and gain insights into customer patterns and behaviour with a BMS. By doing so, you can improve customer service, individualised marketing efforts, and long-term client loyalty. Further enhancing client satisfaction, a BMS may automate sales activities including creating estimates, monitoring sales orders, and managing after-sales assistance.