How Switching to Cloud Hosting Has Helped Haight's Mobile Maintenance Scale Their Business and Increase Security

Starting a business is challenging. But in some ways, those early days are also simple. Your team is small—you, your spouse, maybe one or two other team members. Your customer base is intimate. You know the ins and outs of everything that goes on in your business.
That's why business growth can take some getting used to. Where before, you could roll up your sleeves and fix a problem yourself, now you need a system that can support the scale of your team and sales.
Take Bob Haight, owner of Haight's Mobile Maintenance. Bob is a do-it-yourself kind of guy. He started his one-man mobile service business back in 2009, traveling door-to-door and working out of his garage. Since then, the business has grown to a team of eight and now they operate out of their brick-and-mortar store in Fitchburg, WI. Now they focus on selling new and used outdoor power equipment while still providing mobile service.
As the business grew rapidly, Bob and his wife, Jenni, realized they needed a system that would support their operations.
We chatted with Bob about how they've scaled their dealership management operations—and how a close scare with some ransomware spurred their decision to switch their server to Ideal Cloud.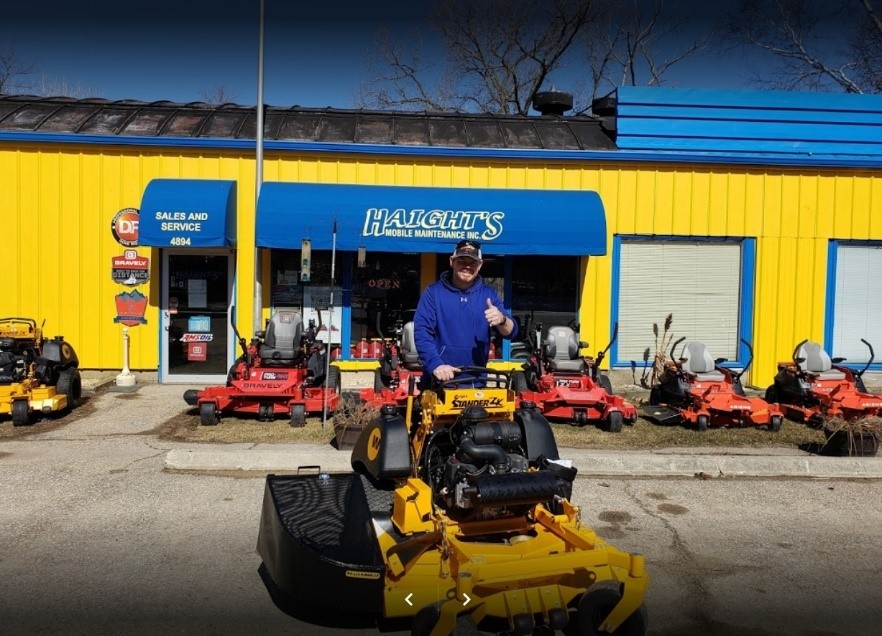 Can you tell me a bit about you and what your day-to-day at the dealership looks like?
Bob: I usually get into the shop around 6:30/7:00 AM. I check all the work the mechanics did the day before. Then, I stock my truck for the day and I'm out the door for my first appointment at 9:00. I do appointments until about 4:00 or 5:00 and then I come back and close the shop down. But depending on the time of year, I might get home around 6:00 or 7:00 in the evening.
When did you decide you needed to implement a dealer management system?
Bob: We were using paper work orders. When it was just me, my wife, and my truck, I would make up the paperwork, give it to my wife, and she would file it. It started with two copies of the work order—one for me and one for her. Then, we added an employee, and it went up to three copies. My wife was spending hours trying to keep track of paperwork. You know, the more employees you have, the more places paperwork can disappear. It got complicated very fast.
We ended up going to the GIE+EXPO. My wife was watching Bob Clements and he talked about Ideal's software and how it helps keep your stuff straight. So, we talked to the Ideal team and my wife was really impressed with them.
We got it. It's worked out really well for us.
What was your biggest reason for moving from on-site hosting to Ideal Cloud?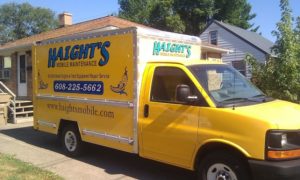 Bob: I liked the idea of the Cloud, but I was resisting it because of the price and how I would have to buy new equipment for the road. I was using a tablet before and remote desktop-ing into the server. For whatever the cost was, I thought, well, I can buy a new server every year. I didn't mind doing it myself.
But then our network started getting hacked into. We got ransomware on our system. When this happened, we were in Colorado. The system's down, we're thirteen hours away. We ended up driving straight back. I was up for twenty hours reinstalling Windows. It was a real pain.
We figured the remote desktop was how they were getting into our system, because the remote desktop is horribly insecure. I said you know what, for the money, let's just switch to the Cloud. It's much more secure.
How did you find the transition to Cloud?
Bob: You don't really notice a difference going from your own server to Ideal's. It takes me less time because I don't have to remember to restart the server weekly, do the updates, any of that. It frees me up to do other things.
The transition was easy. It was pretty straightforward.
Do you have any advice for other dealers who are considering switching to Ideal Cloud?
Bob: I would highly recommend it if you don't have an IT team, like me. I've been working with computers for quite a while, and I built my own server. I can do that. But I don't have the time. If you don't have the time yourself, or the know-how, you're much better off on the Cloud.
Interested in learning more about the benefits of switching to Cloud hosting? Click here to watch our video about Ideal Cloud.