How WPE Landscape Equipment Uses Data Reporting to Deliver Consistent Customer Service Across Multiple Locations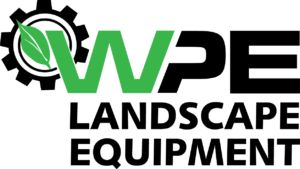 OPE dealers tend to be deeply rooted in their community. They often pride themselves in knowing their customers by face and name.
So, when an owner has the opportunity to expand their business to a second store, they are faced with a challenge: how do you maintain the same quality of customer service across multiple locations?
For Vince Borgdorff and his wife, Pauline, providing well-informed, no-pressure customer service is a standard they hold themselves to at their dealership, WPE Landscape Equipment, which is based out of Hamilton, ON.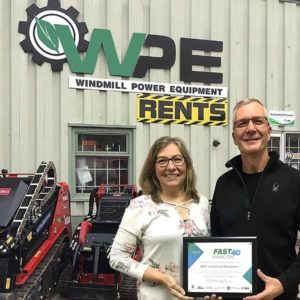 When Vince and Pauline first opened the dealership in Hamilton in 1987, it was just the two of them. Pauline would handle the phone calls and a lot of the customer counter administration and Vince would take care of technical work, repairs, and deliveries.
Their team grew to four people. Then, they moved their store to a new location in Hamilton, where their team grew to 20 people. In 2017 they opened a second location in Mississauga, ON, with a team of six people. Now, with both locations, their team is up to 32 people.
There's no doubt that Vince is a busy guy. Even so, he takes the time to greet people with a smile and a joke. We had the chance to chat with Vince and to find out how he uses data reporting to create a consistent customer experience across WPE Landscape Equipment's multiple locations.
What was the process of opening a second location like for you?
Vince: It was quite an adventure opening a second location. We spent a lot of time talking to other people in our industry and in other industries that had multiple locations, to try and learn what kind of problems we need to look for and to make sure we don't make mistakes.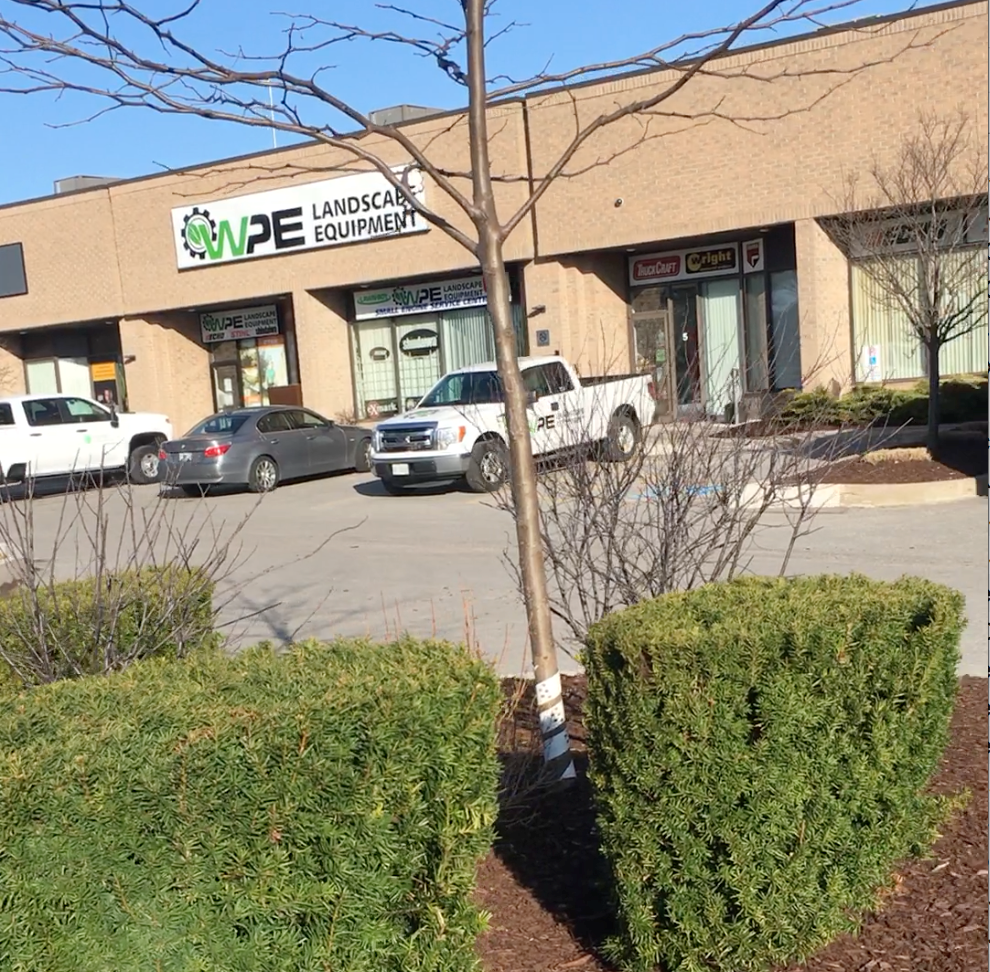 One of the most obvious things was making sure that you have a proper management structure in place. When you have a single store, you have a GM, but that's also your store manager, and it's usually just the owner. He leads everything.
When you have multiple locations, you need to put in a management structure that will allow you to have a manager in every store. So, as soon as you open a new location, you need to hire two managers: one for the first store and one for the second store.
Another one of the things we learned was that we needed to find a software system that would handle multiple locations well.
How did you shop for a dealer management system?
Vince: When we were looking for a system, we knew it had to be able to handle multiple stores.
The process we used for finding one was going to other people who had multiple stores and asking what they used. You don't need to reinvent anything.
Why did you pick Ideal over other DMS solutions out there?
Vince: You look at tradeshows and whoever is at the tradeshow is probably their best salesmen. He can probably work his way through whatever program you're looking at like a genius and make it look amazing. Anybody can make their own product look amazing.
My question is: what happens a year from now? How does it keep working? We needed some practical experience. We needed to know what happens later when you hire new staff.
Some of the systems we saw were good but the data entry, the computer management, and the administrative management to keep it good were heavy. It was a lot.
We found with Ideal it was more intuitive.
I called a friend who owns a dealership and I asked him for his opinion. His answer was, "Just come to my store and run the stuff. You can work at the counter here and see what you think."
So, we did that. It didn't take even half an hour. I could work through the program on my own and serve a customer. I could enter a customer, pick a part number, sell it, and then close out the invoice and pay it by credit card—it all made sense.
Now that you're using Ideal, which features have had the biggest impact on your business?
Vince: Back-office reporting, hands down.
The backend reporting can be tailored to what you want to learn. What do you want to know about your business? Do you want to know margins? Do you want to know dollar volume? Do you want to know where your dollars are coming from? It doesn't matter what. To manage a business, I need the numbers.
I know what I need to know to figure out where the money is coming from, what makes the most money, and how to do better or how to fix what's not working. You can't do that if you don't have a way of reporting it. If you can't find the numbers, you can't fix them.
How do you use reporting to help you manage multiple locations?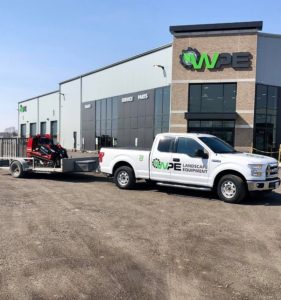 Vince: I can tell which salesmen are selling the most; which brands they are selling the most of; which store is making the better margins; and which store is selling which machines.
Sometimes, we'll look at a brand and ask, "How has it been doing over the last three years?" Ideal gives you the sales history of that brand over three years, or over the last month, or since yesterday. If you do that, you can start figuring out where you make money.
If you sell a hundred thousand dollars but you have fifty thousand dollars of inventory in stock, you're going to lose sales. If you sell a hundred thousand dollars but you have three hundred thousand dollars of inventory in stock, then you're going to pay interest on it and lose money on it.
But you can't know that if you can't measure it—and if you can't measure it, you can't manage it.
Aside from reporting, what other Ideal features does your team find most helpful?
Vince: Kit sales on wholegoods. You can get your administration department to build a kit and all you need to do is enter the correct part number. When you sell a kit, your salesman gets a whole list of everything that needs to be added. Then, Ideal corrects the inventory and updates the cost. It's very helpful.
I also know that our Service Manager likes that he can track each mechanic. There are different ways to track mechanics. You can track a tech by billed hours but also by unbilled hours. So, if you have a work order that's almost done, waiting for one item, when you report on it you can include work orders that are not closed yet.
One of the other features that we find helpful are the work orders. Works orders and repairs have a tremendous number of variables. When we looked at Ideal, one of the very attractive things was that Ideal handles work orders very smoothly. The color coding matches the color tags in Bob Clements' work order system. We use his process.
In the Parts department, the margin on parts is huge. Sometimes we need to charge a bit more. There are different ways in Ideal to charge more and track your margins; you can see if you're maintaining a reasonable parts margin. It's not hard to do that in Ideal.
How does taking a data-driven approach impact your customer service?
Vince: Get your team to start using your DMS and the data will accumulate and as it does, you can manage better.
For example, when you bring a machine in, the work order will ask for make, model, and serial number. If you start using that feature, the longer you use it, the better it gets. Even if we don't fix something – like if something comes in for an oil change – enter the model and serial.
What happens is, you start building a database on your customers. So, you end up having customers come in and say, "I know you guys know what's been done, and I trust you to make recommendations." Because we can tell them what we've done to their machines.
That must help drive repeat business.
Vince: It's huge. Customers call us and say, "We've got these machines." We look at it and say, "Well, you've got machine one, two, and three. One and two are due to be replaced, but three hasn't been used very much and the hours haven't gone up on it so you're probably ok to keep it for a year. The customer often doesn't know how to track that stuff."
You're giving customers the ability to make educated decisions on their equipment rather than wait for a breakdown, panic, and for them to jump out and buy something because they're stuck. What you end up with are customers making educated equipment decisions at your store, which means there's a high likelihood they're going to buy from your store too.
What we do is present the information. If they choose to buy from us, it's because they're happy with the information presented. When you do that, the customer doesn't feel like you sold them something in a negative sense.
Got any tips for dealers shopping for a new DMS?
Vince: The ability to take your staff, show them how the program works, and get them working at the counter shouldn't take long.
All the reporting that is available in Ideal is very good if you have the management mindset to learn how to use it. Like any tool, you need to learn how it works and how to manipulate it to get your business to operate at a more profitable level.