Interview with Bragg's Ace Hardware on How to Beat Online Merchants at Their Own Game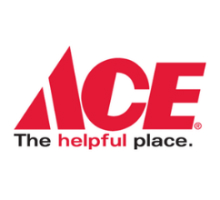 The growing popularity of eCommerce is a challenge every brick-and-mortar retail business must tackle in some way today. Despite the shifting competitive landscape, however, not every retail chain is suffering.
By providing its community with quick and friendly service, along with a wide selection of products, the outdoor power equipment (OPE) department of Bragg's Ace Hardware continues to be one of the best businesses of its kind.
Located in Guntersville, Alabama, it has maintained a strong reputation in the area by understanding its customers' needs, communicating well and managing various parts of its business as effectively as possible.
We recently sat down with Robin Byrom, the Parts and Service Manager at the OPE department of Bragg's Ace Hardware, to discuss the store's continuing success, and we picked up several interesting insights. Check out the interview below!
Can you tell us a little bit about the business, and your role in it?
Robin: "The owner, Mr. Bragg has been in business for 37 years. I started to run his OPE shop about 11 years ago. My family once owned an Ace Hardware store in the neighboring town, so I was very familiar with the business. When I started, the shop had no computers, so the paperwork was quite overwhelming."
What would you say separates the business from the competition?
Robin: "Customer service makes us stand out; we are friendly, patient and treat customers as we would like to be treated ourselves. Being accountable and following through on promises creates trust with customers and adds longevity to the business."
How do you compete with online retailers and big-box stores?
Robin: "Quick access to inventory has been a priority for us – in our community, people say, 'If they don't have it, nobody does." Effective inventory management for parts is key for an OPE business. People can wait for a week to get their car back from their mechanic, but they cannot wait a week to eliminate weeds from their lawn, for example.
Secondly, I have a deep understanding of our equipment and the required parts. We try to have at least 70% of the parts that people will need on-hand, so we can offer a quick turnaround. If don't have a certain part in stock, customers say, 'Well, I know I'll get the right part if you order it instead of me.' Online, it's easy to miss out on a key component, and that can lead to delays and frustration.
On top of that, people want to spend their money in town, and they know what it means to be loyal and spend money in the community. They want to 'shop local.'"
How do face-to-face interactions with your service team make a difference?
Robin: "I've been told by my customers that my OPE service team is very friendly and helpful. When explaining a repair, our mechanics help them understand what is happening in a clear and down-to-earth way. They are good with people – it is rare to have technical people who can be so versatile."
What was the initial reason for getting Ideal?
Robin: "When I started, and all the OPE processes were paper-based and manual, I said to Mr. Bragg, 'I'll come to work for you under one condition: install computers and get Ideal software.'
As a result, we have it to help with our OPE parts and service. Between this and my family business, I have been an Ideal customer for 18 years.
We needed a solution to stay up to date with inventory, accounts receivable and shop labor. The paperwork was massive, and it was not possible to do it all manually within working hours."
How has Ideal helped your job the most?
Robin: "Finding enough time to both take care of customers and keep up with the administration has always been my biggest problem. Having Ideal is like having another person on the team. I can spend more time with my family rather than posting paperwork on nights and weekends manually.
Using the Accounting module to help with the floor planning is a real timesaver. I have one report to print that takes seconds. With all the model information on hand, floor planning is a breeze. Previously, I spent hours keeping all that data up to date."
What were some of the highlights of the implementation process?
Robin: "I loved having an Ideal team member with me for two days, making sure that I was comfortable with the system. Even after 18 years, the Ideal team is still very patient and understanding, and I am never afraid to ask a question.
Loading all of my manufacturers' price lists as part of the implementation helped me save a lot of time on getting my inventory in and setting my own price levels. I could also see what kind of profit I was going to make. It helped me get started quicker."
What part of Ideal has helped your department the most?
Robin: "In my experience, parts profit is what carries the business – and now I can find this information quickly. Pricing maintenance is crucial to being able to set up price structures, so that we know if we are making money."
How much has Ideal contributed to the overall success of Bragg's Ace Hardware's OPE department?
Robin: "It has helped us understand where money is being made and I can see where we can make improvements. The system makes everything flow more smoothly with my shop, and as a result, my days are smoother as well."
How has Ideal changed your professional life?
Robin: "It has made me feel more professional. People always ask me, 'How do you do all this or remember it all?' And I reply, 'Well, this computer software does a lot of that for me, and in turn, makes me look really smart.'"