Interview with Wilson Dismukes on Inventory Management Across Multiple Locations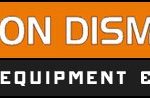 Plenty of dealerships struggle with inventory management. Items get lost, stolen, overordered and underordered, resulting in reduced profits and unhappy customers.
Some dealers are perfectly content with these kinds of losses. However, Edward Dismukes, the owner and president of Wilson Dismukes – an outdoor power equipment dealership in Alabama, believes that staying on top of inventory management is the key to success. That's why both of his locations continue to bring in new and return customers alike.
His secret is simple – set up a comprehensive system that won't let you lose track of what you have and what you need. Find out what Edward Dismukes had to say about multi-location inventory management in our recent interview with him.
Could you tell us a little about the dealership and how you got involved?
Edward: "Wilson Dismukes was founded by my grandfather back in 1944, and I'm its third-generation owner now. I came in unexpectedly, about 12 years ago, when my father became ill and was no longer able to work. I was out of state and in another industry, so I had no intention or desire to come back into the family business. But, his health made me come back."
What do you think separates your dealership from other businesses in your area?
Edward: "We benefit from the fact that our business has been doing the same thing since 1944, so it's our longevity. We have a good customer base and we're well known in the area, which separates us from other lawn and garden businesses.
The other thing is independence. We need everyone and we are not trying to be the only business in the area. We want to be a good shop for people who want to have business with us."
What makes your customer service great?
Edward: "Having all our products in stock, so that when customers come in, we can give them what they need. If we sell a particular item more than three times a year, I'll have it in stock. And I use Ideal to make this determination. If we sell one or two a year, I will likely not stock it – other than in some cases when we are confident we would sell it.
We use Ideal to manage our inventory – to make sure we have what our customers are looking for on hand as much as possible.
We also try to have very fair pricing. People think that because we're independent, they have to pay more for us, but last week, I dropped prices for the Honda equipment because I saw on the Internet that the prices on that equipment got lower. I don't want to be more expensive than anyone else.
So, fair pricing and having my inventory in stock are the two things that contribute to great customer service."
Why is it that one of your locations is called Wilson Dismukes and the other one is called West Mobile?
Edward: "Because Wilson Dismukes and West Mobile are two different types of business, and I didn't want to confuse our customers. Due to lower square footage, West Mobile doesn't have service space or mechanics. So, I didn't want customers to think that they can go to that second location and drop off their lawn mower to be repaired.
The negative is that West Mobile doesn't have the same level of reputation and brand recognition in our town as Wilson Dismukes, which has made it tougher for the location to take off. The positive is that our customers don't see the two locations as the same business – because they aren't."
What is the biggest difficulty of managing two locations?
Edward: "Overhead expenses. Renting another facility, setting up additional computer systems and part stands all cost a lot of money. Furthermore, your utility bills are doubled and you have to add additional employees. It gets expensive, and it can take several years to recover those costs. That's the biggest difficulty.
The other thing is if I'm busy at one location, I'm not able to get to the second one to train employees and meet the customers. They are sort of on their own. So, you have to have the right people to make sure nothing goes wrong."
What are some of the things you have to take into account when moving into a new location?
Edward: "Whether you're opening up for the first time or you're opening another location, you have to have extra cash in hand to cover your operating expenses until your business is up and running. Whether that takes 12, 24 or 36 months, it'll depend on your business.
The second thing is having the people who can step in there and do a good job. You'll have to hire new people and bring them up to speed.
Finally, you also need to have the support of your manufacturers. For instance, if the brand you sell is offered near your second location by another dealer, you may not be able to sell that brand."
When did you implement Ideal and what was the initial reason for that?
Edward: "I think it was around 10 years ago. Our former system was DOS-based, and it wasn't very user-friendly – you had this black screen with green letters, and you had to type codes. It was horrible to use.
I primarily wanted three features – inventory management, invoicing and customer relationship management. Those were the factors I looked for when I was shopping for the system."
What are some of the challenges Ideal helps you with?
Edward: "Maximizing profitability is a challenge for any business, and Ideal, if you know how to use it, can really help you maintain your profitability.
Inventory is cash sitting on your shelf. So, my favorite use of Ideal is inventory management. If I go in and notice we have a part that no longer sells well, and we have eight of them, I can click and drop my min-and-max setting down to not carry that product anymore. While I still have these eight items in stock, at least, I'm not re-ordering them anymore.
Ideal tells me exactly what to order. We run an order recommendation report, and we order from there.
I also like the ability to adjust pricing. We can go into Ideal and set a higher margin as well as higher percentage of markup on any part, making it more economically reasonable for us to sell them."
In what way does Ideal help you with managing multiple locations?
Edward: "From the management standpoint, I can see what each location is selling without calling the people there and asking them. I can see the invoice reports for the day, filter them down to the location and check what exactly they've sold.
I can also monitor each location's growth, what it's like on a regular day and what the location is moving.
Another thing that Ideal helps me with is price management – I can set the pricing for all the equipment to be centralized, so that it's uniform across the board. Before, if we were selling an item below the manufacturer's suggested price, the other location would have to call me and ask for the price on that item. Now, they can look in Ideal and see it for themselves.
I don't see how you could run a business efficiently without Ideal."
In what way has Ideal changed your life as an owner?
Edward: "Ideal allows me to have access to the information on my business at any time. If I wanted to, I could log into the system from home in the middle of the night and run a report. I can run margins, I can see what's sold, I can check if the other location is discounting or not, I can look at customer history and I can pull up all of my parts to see what sells by brand or by model.
But whether it's at home or in the store, it's information at my fingertips – that's how it has impacted my life as an owner."