Interview with Nichols Equipment on How to Leverage an Inventory Management Solution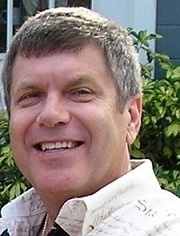 Nichols Equipment knows what it takes to run a successful OPE business. Through over 50 years of industry experience, Gary Nichols has carried on the standards first set by his father to provide excellent customer service, keep inventory lean, and hire the right employees. And with the help of Ideal's dealer management software, Gary has seen an even bigger return with advanced inventory control and streamlined merchant services.
You've been in business since 1954. What steps have you taken to be successful and set yourself apart from the competition?
Gary: "Dad always tried to do the next right thing and I followed in his footsteps. We are focused on a better-than-average product and service, and charge more-than-average pricing. We try to be competitive, but we absolutely will not be the cheapest guy in town."
How do you compete with the "Big Box" stores?
Gary: "The staff I hire. I make sure they have a similar mindset to mine, in that the Customer comes first. We will actually talk someone out of a sale if we feel they don't need it, or think it isn't the right fit for them. We don't just take their money and run."
How do you attract new customers to the store and keep return customers?
Gary: "We've always found word of mouth to be the best advertisement. As far as attracting new customers, we have a presence on the web, but ultimately it's word of mouth and it brings people back. We actually have some third generation customers coming in now."
Hiring and keeping good employees is always a challenge. What do you think are the most important aspects to look for when hiring a new employee?
Gary: "The quality of a 'can do' attitude and willingness to work. Those who want to try to help your business succeed are who we want working in our business."
Inventory management is difficult for many dealers. How are you able to keep the right items stocked so you don't lose money in overstocked and dead inventory?
Gary: "We've been using a dealer management system for point of sale and inventory management since 1980. I've got a very meticulous nature. That culture kind of follows through to my people. We do perpetual inventory counts on the fast moving items, as well as physical count at least once a year. When we're not busy, I'll pull a drawer or bin location report out and we'll count that drawer or that bin.
In regards to perpetual inventory, I look at past sales. But I came from a background where I started out in the shop and what breaks, we try to stock those parts. The manufacturers have been inflexible as far as year-end obsolescence returns and that is forcing the dealer to stock less and less. Therefore the dealer, if he thinks it will sell and it doesn't, ends up throwing it in the trash. I can't afford to do that. And with the ability to typically get parts overnight, we order parts in and maintain an attitude of watchfulness of freight costs making sure we get free freight orders all the time.
Looking at lost sales also helps, but at the end of the day everything is still a gamble. That's why I still love this business after 42 years. I don't need to gamble in the slot machines with $20, I gamble with $50,000 or $100,000 all day long."
Many consultants emphasize the importance of analyzing your financial on a daily, weekly, and monthly basis. How do you go about managing this aspect of your business?
Gary: "That's absolutely critical. In December 2008 we purchased the entire Ideal dealer management system including accounting. Sometimes I'm looking at the financials hourly because it's become that critical. As a result of using the entire Ideal dealer management solution, I've got a good handle. I know exactly what's in the bank account, exactly what my profit margins are, and exactly what my payables are, within pennies, at any minute. And I don't have to wait until the end of the month for my accountant to tell me I lost money. I know the exact hour or day that I lost money or that the margins fell off. I can make adjustments there. If I have to wait for the accountant, it's too late."
Which features in Ideal do you find most beneficial and why?
Gary: "I'm still learning the reporting, but that is critical. I love that the dashboard tells me what's going on with my customers, average ticket sales, and when the store traffic is coming. On the accounting side, I think the General Ledger is a good sound system. I also incorporated the ChargeItPro merchant services system last winter and it's made bank reconciliation an absolute dream. I used to spend hours agonizing over my old credit card company. Now though the integration between Ideal and ChargeItPro, I can typically balance my credit card banking statement in 5-10 minutes. It used to be hours and raise my blood pressure. So the business side of Ideal is as good for me as anything else."
What advice would you give to someone who's looking to buy software for their dealership?
Gary: "Do it now or go out of business. Look around because there's only a couple players. I did extensive, agonizing research before I went with Ideal's OPE dealer software solution. I chose Ideal because of recommendations from fellow dealers, the fact that they had gone Windows based, and because I was in desperate need of updating my old DOS point-of-sale accounting system. I also needed a national company that could support me. Ideal has been good to me."