Interview with Capital Equipment on Successfully Running a Multi-Location Ag Dealership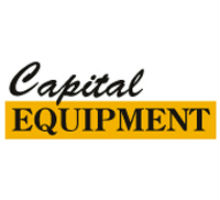 There's never a dull moment when you're managing an Ag dealership with three locations. Just ask Kevin Holt, owner of Capital Equipment. Kevin grew up in the dealership that his father started in 1980. After graduating college and working in the manufacturing industry, Kevin came back to run the business in 2004. Since then, they've experienced tremendous growth with locations in its home base of De Witt, MI, as well as the cities of Clare and Ionia.
We recently spoke with Kevin on what it's like successfully managing all three locations.
Explain the progression of Capital Equipment evolving into three profitable locations.
Kevin: "I grew up with my father running one dealership and in 1984 we moved to our current De Witt location. In 1989 we took on Kubota as a line and things really started to take off from there. When I came back to the business in 2004, we were looking to expand. In 2007 we purchased the store in Clare, MI which is an hour north, and in 2013 we opened the store in Ionia. The store in Clare is a mirror image of the De Witt location. It's a Kubota dealership that offers rental, used equipment, and service. The Ionia store is more of a satellite store right now. It's not a Kubota dealership, but we do offer rental and used equipment. One thing we've done with the Ionia store is take on Toro as a line to help diversify our business."
Talk about the equipment that you sell and what you do to set yourself apart from other retailers in your area.
Kevin: "Our main line is obviously Kubota. It's the lion's share of our business. As Kubota grows, we grow and they are expanding and aggressive like we are. This year they are getting into larger scale hay equipment, bailers, bigger rakes and tedders, so we're also going in that direction. We sell trailers, Bush Hog and Land Pride implements, and some Echo and Stihl hand-held items.
I'd say what sets us apart is that we have a pretty wide customer base. We can handle the guy who needs a weed-wacker or the contractor that needs a 10,000 lb excavator, track loader, etc. We aren't just an organization where we sell something and never talk to the customer again. We like to get to know them on a first-name basis and be a one-stop shop for them. We have sales and service guys who have been around for many years. They know how to operate and take care of people."
You have a detailed website complete with an online store. How did you go about developing your website and how has it helped business?
Kevin: "We started our current website in 2009. Our old site prior to that was pretty basic. When we developed this new site, the main focus was to put our used equipment on there so our guys in the Clare store could have colored pictures, details and pricing of the items we had available. We use our site and also Ideal's business management system for this information. Ideal houses all of the nuts and bolts, dates, serial numbers, etc. and our website lists the bells and whistles, so the combination of the two work out great for us. We also added an online store, but so far it's been a very small portion of our sales.
We've discovered there's a following of customers who look at our website. I had a repeat customer last week looking at a mini-excavator, used trailer, and used compactor on our site. He gave me a call and wanted a price on all three of them. It's good because we did business with this customer a few years ago. He lives farther away and by being able to look at our website, he was able to come back.
I'm continuously trying to expand the site and do more with it. I recently added our new trailers to it. This year I'm working with a new feature on my rental equipment that includes more details. That way the guys, at any of our stores, can pull up a color picture and show the customer what they are renting."
You mentioned Ideal. Tell us more about how long you've had the software and what features have helped business.
Kevin: "We have used Ideal for at least 15 years. I'd say the thing that makes the biggest difference is that with three locations, my parts guys can see what we have in stock in each store. It also helps us control inventory. Being able to run a report that tells me I have this many dollars on hand, sold this many dollars of equipment, and break it down into segments with labor, rental, and parts is huge. We move parts around like we do wholegoods, so being able to know what we have and where it's located is huge."
Tell us more about the reports you look at in order to make good decisions.
Kevin: "We run a recap of the day's sales from all three stores every day. That hits my desk and I usually start my morning by checking out what's sold, which customers are buying, and I also dive into our margins. Sometimes I'll see a low margin, or a charge with no labor and it can be a teaching moment where I go back to the employee and have them explain to me what happened and what should be done differently. On a monthly basis, we run reports and dig into overall sales for parts, service, rental, and wholegoods. You have to be able to get good information in front of you so that you only have to spend a half-hour or an hour a month analyzing it and Ideal gives me that."
What future plans do you have for Capital Equipment?
Kevin: "Since we started the store in Ionia from the ground up, we still have some work to do there. We'll also see some transition with employees as people retire. I know the guys in De Witt are also looking to utilize some more of the service features in Ideal so they can plan their day better. I know that as we continue to grow, Ideal will grow with our business."