How Lakes Area Powersports Delivers High Customer Satisfaction Profitably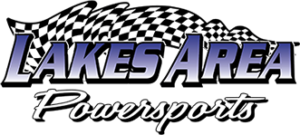 Creating the best customer experience possible is important for every business. But personalized service and having the right inventory at the right time, can come at a cost, so it can hurt the bottom line.
However, Lakes Area Powersports, a small dealer in Northern Minnesota, has figured out a way to satisfy customers profitably.
It's a Platinum-level dealer certified for BRP powersport products, a North America Sea-Doo® District Dealer of the year and a Polaris® Silver Certified Shop for ATV, ORV and snow products. Customer satisfaction is a big part of these accolades.
We sat down with the Dealer Principal, Mary Jo Wolter, to learn how she and her husband married customer experience and a focus on profitability to create a business that makes them proud.
How do you ensure that your products and services meet your customer needs? 
Mary Jo: "We believe that we have the highest quality products and our service department is second to none. We have three full‑time technicians who are fantastic, and our management team is great. We have a parts and service manager, an office manager and a couple of salespeople. Everyone here works as a team."
What is your role and key responsibilities?
Mary Jo: "I am the Dealer Principal together with my husband. As a smaller dealer, we both play multiple roles, from sales to parts. Unfortunately, that is the nature of the business, so it is pretty normal for dealers operating at our scale; we help out wherever we are needed on this or that day."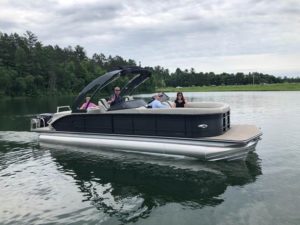 What would you say is the hardest part of the job? 
Mary Jo: "Because we are small, we wear many hats, and there are no designated roles. One of our goals for the next year is to better define those job descriptions for each of our employees and ourselves."
When did you implement Ideal and what was the original reason for it?
Mary Jo: "We implemented the software in 2017. We had owned the dealership for a couple of years before we set it up."
What was the implementation process like or how helpful was Ideal during that process?
Mary Jo: "We were new dealers because we took over the business in the middle of 2015. At that time, we had an antiquated system. We brought in Ideal and did not use it right away, which was a detriment to us. To get motivated, we brought our trainer back over. He got us up and running, and it has been amazing.
"The opportunities that Ideal offers are wonderful. Every time we come to one of Ideal's user conferences, we learn more about the different features and all of the enhancements that come out. It is terrific. It helps us run our business more efficiently."
In your opinion, what are some of the must‑have functionalities of a system like Ideal?
Mary Jo: "Financial integration is key. I cannot believe some of the dealers that do not take advantage of the General Ledger integration. That is a huge benefit for me. If a bank calls, I can click a button and I can give them everything they need.
"I do not have to take numbers from one system and interface it to another to get a result. I have it immediately with the click of my mouse."

In your day-to-day life, what functionality helps you the most?
Mary Jo: "For me, as a business owner, the financial part of it is important. I want to know what I have, exactly when I have it, and I want that knowledge up to the minute. I think that is a key piece, since it is a great way to track profitability. That is what we will be looking at going forward; profitability is an ongoing priority."
How would you say Ideal compares to what you had before?
Mary Jo: "We had an antiquated system that we inherited from the previous owners. They just wanted a basic system while they were operating. It was not even used for work orders, sales orders or anything like that. The system had nothing but the essentials.
"We looked at that and said, 'this isn't going to cut it.' The reporting capabilities needed to be better."
"The functionality of Ideal is far superior to what we had before; it is fantastic. We use the customer database to send out newsletters. We document everything and keep our records up to date. Inventory management is absolutely huge; that is where a dealership's biggest dollars are."
Overall, how much has Ideal contributed to the success of your dealership?
Mary Jo: "We had the misfortune of experiencing a huge employee theft issue with products. We would not have ever caught that had we not implemented Ideal to track inventory along with the way that purchase orders work.
"The old system didn't do that effectively, so Ideal is what helped us. It helps the Dealer Principal get a better handle on what is going on in the dealership, even when it comes to the distressing experience of employee theft."
If you were to talk to somebody who is on the fence on whether to get Ideal or not, what would you say to them?
Mary Jo: "If somebody is on the fence, please have them call us, because we have been on that other side; we have been that victim of employee theft. So, we can tell people the truth from the heart about the true value of having Ideal."
How has Ideal changed your professional life?
Mary Jo: "I think the reportability and the accountability of what we have in our dealership is better managed. It helps us oversee both our business overall and operational processes much more effectively."