How G5 Feed & Outdoor Makes Itself a Destination Store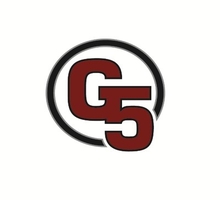 In a time when buying online is a matter of a few clicks, what is going to motivate people to drive to your store? G5 Feed & Outdoor is in Plant City, the heartland of Florida. Though it is a drive, people come from as far as Central Tampa to shop.
The dealership started out in the 60s, as a family business, with significant changes in both 1995, when it became the Hay Exchange, and 2017, when it was rebranded as G5. They are now known as the "outdoor store" with motorsports, marine, animal feed and firearms in their inventory.
We chatted with Linda Skillern, the CFO, about how a welcoming atmosphere, great service and quality inventory make G5 Feed & Outdoor a destination worth driving to.
Can you talk a little bit about your dealership and how you got involved?
Linda:  "Our dealership is a family-owned business. Originally, it was agriculture-based, but over time, we have added both a wholesale and retail side. Recently, we decided to expand our retail operations and enlarge our agricultural market into more of an outdoor store. That change included bringing on powersports and motorsports."

How do you set yourself apart from the competition?
Linda: "We try to focus on customer service and not to be a big-box store. In contrast, our team wants people to have a good experience and become repeat customers. After they visit us, we hope they find that we're a friendly place to shop and feel comfortable with the decisions that they make with the service provided and the purchases made. That kind of experience will hopefully instill loyalty."
How do you make sure that your products and services meet customer needs?
Linda:  "We try to get in touch with our customers and figure out what their needs and expectations are. We always say that we're not necessarily going to offer the cheapest price, and we take 'quality over cheap.' We work with our vendors and suppliers to make sure that they're upholding our standards, so that we can meet our customer needs."
Can you talk a little bit about your role and key responsibilities?
Linda:  "I work mostly in the accounting department, so I oversee much of the paperwork and the 'ins and outs' of the daily operations; I don't get involved in direct customer-facing services. However, I still try to keep in touch with what our customers want, so that we can meet their needs at every touchpoint and throughout the operation."
What would you say is the toughest part of your job?
Linda: "The toughest part is making sure that we can meet the needs of our customers. The market's constantly changing, and how you interact with them is evolving. When they can do the one-click buy on a website, brick-and-mortar retailers such as us must adjust to that reality. We inspire people to visit us.
"Constantly trying to figure out what's going to bring customers into the store in a changing world is a challenge that we strive to overcome."

When did you guys implement Ideal, and what was the reason for it?
Linda:  "We implemented Ideal about two years ago. Before that, we had a good point of sale without an outdoor powersports module. So, to expand into that area, we needed to bring on a program like Ideal."
How was the implementation process, specifically when it comes to support and training? 
Linda:  "With the implementation process, we had the trainers come out and spend a couple of days with us. There was a great deal of training content to cover, but the trainers were very prepared and hands-on; they know their product and have good knowledge overall.
"The support's always been fantastic because they listen to the needs of the dealers and try to implement both changes and improvements to the software. They have their ears open and hear what everybody requires."
What would you say is the biggest reason to own a system like Ideal?
Linda: "Having a system like Ideal leads to greater accountability. To evaluate your people and processes, you must know what information you have, both going in and going out. With this, you can make sure that everything's running efficiently.
"Without being able to track your information, you're essentially at a loss. You don't have the story to tell about how the business is operating."

In your day-to-day, what's the most useful feature?
Linda:  "Because we are so service-focused, the most useful feature for Ideal is Customer History. Providing answers to our customers by accessing that feature is powerful. We have several people who put value on their customer history after the first year, and now we're able to provide that to them."
How has Ideal changed your professional life?
Linda:  "I think Ideal has changed my professional life by giving us tools to evaluate the business through reporting. Now we can print out reports that help us measure where we are now, and where we want to be."