P & P Small Engines Finds an Easy Way to Turn Service into a Profit Center
With your busy season kicking into high gear and your service department operating at full capacity, it's time to make sure you're doing everything you can to make sure your service department is a profit center. One of the easiest way to do that is to increase price margins on all parts that are sold through your parts department, as opposed to those sold across the counter. Hundreds of dealers across North America have already implemented this process and are reaping huge benefits.
Jeff Nicholson, owner of P & P Small Engines in Des Moines, IA, has increased his margins on parts sold to work orders and has found it's an easy way to bring in more money.
"We've made changes in Ideal to bump the price on parts sold to the shop, and we started with a 5% bump," said Jeff. "As I looked at my margins and where I wanted to get to on the parts sales, I decided to become a little more aggressive. It's not something I would do in the slow season, but right now I actually have that bump at 7%."
Elevating your price points on parts sold to your shop to make your service department for added profitability is something Bob Clements preaches to dealers and the end result speaks for itself.
"It's just such an incredible opportunity," said Bob. "We normally recommend 5%, but I think it's great that Jeff is more aggressive with seven percent. In most dealerships, 30%of the parts you're selling through your department are going to your shop. With Jeff's example, if $200,000 goes through his shop, with a 7% price increase, that's $14,000 of net profit! I would encourage all dealers to take advantage of this opportunity."
Although there has been some concern about negative customer feedback, dealers are finding it to be very minimal and most often, a non-issue.
"I think there were a lot of dealers who were excited for this opportunity," said Ideal's Lead Trainer, Dave Baumgarten. "I would say that it's more difficult to get a brand new dealer to implement, but others have started conservatively and those who using it are very happy and have not had negative feedback. It all comes down to net profit because there are no costs. It simply just generates more revenue."
Jeff Nicholson agrees.
"I haven't' heard anything negative from a customer at this point," said Jeff. "I did have a customer notice that an air cleaner was more through the shop than at the counter, but it doesn't happen enough to where you really have to deal with the issue. After thinking about it and really seeing what happens just to get the parts to the shop, I think it's justified," added Jeff. "We're here to make money, sell parts and sell service. We obviously don't want to gouge the customer, but it does require more time to get parts out there. We see it as a great opportunity to make the service department more profitable and it's been great for us."

You may also be interested in: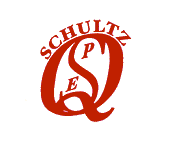 Interview with Schultz Power Equipment on Improving Service Department Operations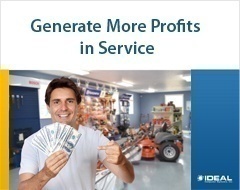 Guide: 5 Ways to Generate Significant Profits in Your Service Department