Interview with Top Canadian Dealer on Maintaining a High Level of Service

Sobestski Enterprises, a powersports and OPE dealership located in Beausejour, MB, has been family owned and operated since 1988. Now, in its second generation of ownership, Lori Sobetski and her husband Jeff have made the push towards using computerization to manage daily operations and improve service.
We recently spoke with Lori to discuss how the business has evolved and how their service sets them apart from the competition.
How did you become involved in the business?
Lori: "I came on board about 9 years ago and my husband and I bought the dealership from my mother-in-law about 4 ½ years ago."
Talk about the product lines that you sell and what you do to set yourself apart from other dealers in your area.
Lori: "We've been a Polaris dealer since 1988 and we sell snowmobiles, ATVs, and side-by-sides which includes both the Ranger and Razor lineup. In the summertime, we are a full-line Husqvarna dealer, so we sell all of the lawn and garden needs including riding mowers, push mowers, trimmers, and chain saws. In addition, we sell FXR clothing in the winter and summertime.
What sets us apart is our customer service. In 2010, we were named Dealer of the Year by the Canadian Council of Snowmobile Organizations. That award went to the most outstanding dealer in community involvement as voted on by customers. In 2009, we won the Snowman Excellence Award for outstanding snowmobile dealership in Manitoba.
We pride ourselves on our small town customer service. We treat people like friends and not like numbers. We have a very active service bay that can handle all of the service for Polaris and Husqvarna. We also have an after-hours service where customers can get a hold of us on nights and weekends. We have the motto, "on our way from work to play." A lot of our customers are coming from the city to cottage country. We're located half way in between, so a lot of people come through here to have their ATVs and snowmobiles serviced so they can go out and enjoy their weekends."
Your dealership is relatively new to computerization. Tell us when you decided to implement Ideal and how you use the system on a daily basis.
Lori: "Prior to Ideal, we were managing the business all on paper. It was working well, but our business was growing to the point where we had to have a system. To move to the next level, we had to have everything on computer.
We started with Ideal in the fall of 2011, which was around the same time we purchased the business. We talked to a few other Polaris dealers who had the system and they highly recommended it. So we did the research and got on board.
We use the system everything including invoicing, inventory and work orders, etc. It's a great partnership and we're able to merge Polaris, Husqvarna and Ideal into our ordering system which helps us with our sales and invoicing."
What would you say is the single biggest benefit of Ideal for your dealership?
Lori: "For us, the biggest benefit is the inventory control. It helps monitor our inventory system, so we have a better control of ins and outs, and maxes and mins on parts. It saves us a lot of time and money to have a better control of inventory."
How has Ideal helped you with efficiency in your service department?
Lori: "I'd say the rotation of the work orders. It schedules the techs for the jobs they are working on. It also helps us prepare our pick tickets to keep the techs efficient and have our inventory controlled so we know what parts we already have and what we need to order. It helps to keep the whole team moving which proves to be very efficient."
The efficiency of your technicians plays a vital role in your service department profitability.  What do you consider to be a good level of tech efficiency and how do you measure it?
Lori: "I would say that a good level of tech efficiency is 80%. How we monitor that is that I bring up the Billed Labor Report. It also gives me billed hours that our techs have billed out on a daily, weekly, and monthly basis. We've also been using the time clock to help techs be more efficient on the jobs where we know how long it takes to complete. If it's taking too long, then we can dig into what happened. It gives us a better rapport with our techs to know what's going on. Maybe there were missed parts on an item while setting up. That gives us a reason for extra set up time."
How do you go about hiring the right techs that can produce the type of service efficiency you're looking for?
Lori: "Hiring the right person for any job is a challenge. We've been lucky and fortunate to have amazing techs who have been with us 10+ years. We also invest in training. Polaris has an amazing training system where our techs are gold certified in ATV and snowmobile repair. We also have the Husqvarna University where our techs are trained on small engines. We put a lot of internal training into the techs and how to be efficient on those machines."
How has you everyday customer service improved with Ideal?
Lori: "Ideal helps us to be more professional in our business by enabling us to send invoices that contain a full overview of the work order on one page and lists, in detail, the services that we provide and the labor codes. It gives our customers confidence to know that we're tracking their work orders and we're doing it in a professional manner. Our customers appreciate that we're organized and we know what we're doing."
Can you say that Ideal has improved your life, and in what way? 
Lori: "I work in my family's business, so it does help our personal and professional lives at the same time. It has allowed us to become more organized within our business and organized with our customers. I'd say it's also has helped us become more profitable.
When you're working with family, business does cross the personal side of life. At the end of the day, when you come home, you're probably not arguing over work orders, so I can say Ideal has made it nicer sometimes when you're having discussions around the kitchen table."
You may also be interested in: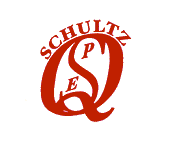 Interview with Schultz Power Equipment on Improving Service Department Operations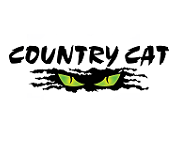 Top Arctic Cat Dealer Continues to Grow – Interview with Country Cat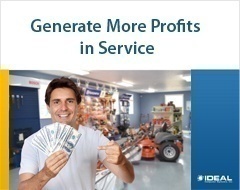 Guide: 5 Ways to Generate Significant Profits in Your Service Department