How Harrison Outdoors Modernized to Grow Faster with the Next Generation of Ownership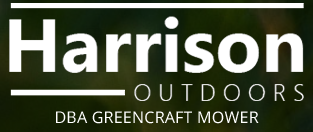 Family ownership in the agricultural equipment industry is common. But when it's time to pass the baton from one generation to the next, should things change or stay the same? Harrison Outdoors chose positive change.
Ross Harrison started Harrison Outdoors in 2013 after being with its predecessor, Greencraft Mower, for 15 years. Greencraft was started in 1986 by Ross' father and uncle and has since evolved into Harrison Outdoors, which sells brands such as Stihl, Gravely and Grasshopper, while providing great service.
When ownership shifted to a new generation, the business went from using pen and paper to adopting sophisticated integrated operations that meet the expectations of the modern consumer. We sat down with Ross to find out how he made the changes that propelled his business forward.



Tell me a little bit about your dealership and how it came to be.
Ross: "It was started by my dad and my uncle. I worked there while going through college due to its flexible hours, which allowed me to get my schooling behind me. After four years of working there on a part-time basis, I started to like the business and wanted to grow it.
"It was originally just a service shop. In 2013, I bought my uncle out, and we extended it from a great service business to a complete dealership selling new equipment as well as service."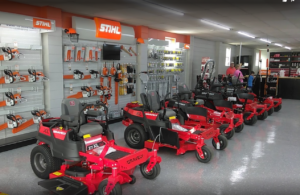 How do you set yourself apart from the competition? 
Ross: "We take our customer comments seriously. Based on their feedback, two years ago, we decided to move locations.
"So, we moved locations to make a cleaner and more efficient showroom and shop. In moving, our goal was to provide the best customer service out of anyone in the industry in our area. We're not there yet, but we're working hard to achieve our goal."
Can you tell me a little bit about your role and key responsibilities at your dealership? 
Ross: "I share ownership with my father. When I bought my uncle out, my dad stayed involved as a silent partner. Like many business owners, I do a bit of everything. Some days I work on equipment. On other days, I run the front or service counter. I go wherever I am needed the most. Time management can be a struggle; it is tough to be everywhere every day."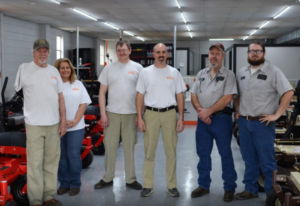 When did you implement Ideal, and what was the initial reason for getting it? 
Ross: "We decided to implement Ideal in 2013, when I bought my uncle out, because we wanted to grow. Beforehand, we did everything on paper, and that was a nightmare. For example, we had to dig through paperwork to find a date on when somebody brought equipment in for service, or to find a sales order. It was not efficient at all.
"We discerned that if we wanted to take it to the next level, we needed to implement something that had a point of sale, tracked our work orders and managed our inventory. We met with several companies, including Ideal at that time. We decided to go with Ideal because of their strong customer service and support."
What was the implementation process like?
Ross: "When we implemented the system, I would say our nerves were our biggest holdback. It is only natural to be scared to try something you have not tried before, and I am not a very computer‑savvy person. Knowing that we were about to completely switch from paper to a computer was scary.
"The Ideal rep who came to set my system up was very comforting. He helped us through the process of opening our dealership on the first day we had the system in place. A with anything new, we had to learn the system, but the transition was smoother than I anticipated."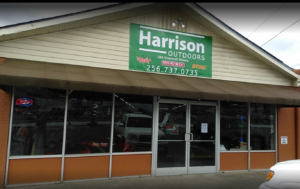 What is the biggest reason to own a system like Ideal? 
Ross: "The biggest reason to have a system like this is because, in our industry, everything used to be done on paper. There are dramatic changes happening today – from technology to manufacturers changing part numbers or warranty processes.
"You lose a lot of time if you don't have the technology that will help you with all the changes. If we did not have a system in place today, we couldn't do half of the business that we do."
What is your favorite Ideal module?   
Ross: "My favorite module is the work orders because it helps us be more efficient. We went from having to tell customers that we were booked out for four weeks to getting that timeframe down significantly. Before, we wasted time looking for units to work on or trying to figure out when they arrived. Now, the system does all of that for us."
How much has Ideal contributed to the overall success of your dealership?
Ross: "It has made us more successful than before overall.  We were doing well enough before because we have been open since the '80s and have grown every year. Ideal has helped us grow faster because of the time savings that it has created."
What advice would you give to a dealership that's on the fence about Ideal? 
Ross: "I would 100% recommend Ideal. When we were talking to several different software companies, Ideal stressed to us that the support behind the system is the best in the market. That was the reason we chose them since I am not a computer‑savvy person and I feared going to a system that we have never used.
"I wanted to know that if we had a problem, we could call in or email and get it taken care of quickly.  And they have delivered on that promise."