Guide: How to Create the Best Customer Experience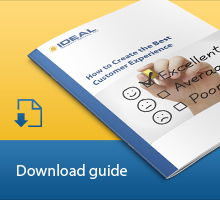 As an Outdoor Power Equipment dealer who has to compete with big box stores and the Internet, creating the best possible experience has never been more important.
Take a look at our free guide to learn about dealer-proven tactics you can use right now to "wow" customers into doing business with you.
The guide will cover:
The "Wal-Mart" method of pricing that will help you generate more sales and profitability
Dealership expert Bob Clements' advice on how to label your products to create the right impression
Tips for making your showroom engaging & interactive
Cost-effective ways to create a great lasting impression & generate word of mouth
and much more!
Get the Guide
Provide your contact information in the form below to have this guide emailed to you so you can download and review it at your leisure: