Ideal vs. Your Current ERP Software Solution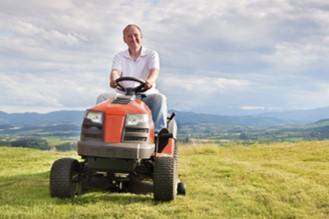 Is your current ERP software solution well-suited for managing the outdoor power equipment (OPE) division of your hardware business?
See how it may compare to a more OPE-dedicated solution, such as Ideal, that you can use in addition to your current solution.
| | | |
| --- | --- | --- |
| |  vs. |  Your Current |
| OPE Businesses & Divisions | Target Customers |  Hardware Stores |
| | OPE-Friendly Features | |
KEY FUNCTIONALITIES
 vs.
 Your Current

Automatic Parts Entry & Updates

Preloads and updates OPE manufacturers' price files, providing details like:

Part numbers
Part descriptions
Superseded part numbers
Advanced pricing matrixes
Related parts cross-referencing
Parts look-up integration

Does NOT preload or update OPE manufacturers' price files, leaving it up to the user to manually enter or account for any details.

OPE Manufacturer Integrations

Streamlines the intensive ordering process by seamlessly integrating with OPE suppliers like:

Stihl
Toro
Cub Cadet
Husqvarna
Central Power
And many others

Does NOT integrate with any of the OPE suppliers, leaving everything up to manual entry by the user.

Purchase Order Creation

Automatically generates and/or fills:

OPE purchase orders
Stocking levels
Customer special orders/status
Service special orders/status
Bar codes

Does NOT streamline purchase order creation, resulting in manual entry, errors and lost time.

Cross-Selling, Upselling & Kits

Allows OPE businesses to easily:

Cross-sell parts
Sell related parts
Create part kits

 

Does NOT provide an easy way to boost part sales, leading to lower profits.

Shop Management & Service Scheduling

Provides full control of the Service Department, including the ability to:

Create & manage service & technician schedules
View work order statuses & history
Identify customer & job types
Reconcile & process warranty claims
Assign flat rates

Does NOT provide full control of the Service Department, leading to chaos and inefficiencies.

Tech Efficiency Tracking

Helps improve tech labor efficiency by tracking:

Job completion rates
Hours worked vs. billed
Recovery rates

Does NOT allow to monitor labor efficiency in any way, resulting in lower profitability.

Report Generation & Customization

Allows to pull up and customize a variety of OPE-specific reports on:

Overall OPE divisional performance
Parts sales & profitability
Unit sales & profitability
Service sales & profitability
Inventory control
Operational efficiencies

Does NOT allow to pull up or customize any OPE-specific reports, leaving users with no specific data or key industry metrics to effectively manage their business.

OPE-Oriented Mobile App

Provides the ability to perform most parts- and service-related tasks on a tablet, including work order creation.
Does NOT allow to perform any parts- or service-related tasks on a tablet.

Updates Based on OPE Feedback

Gives OPE businesses the opportunity to voice their feedback and then have it implemented through future updates.
Does NOT provide updates based on the feedback of OPE businesses.
How Much of Your OPE Department is Covered?

*no email registration required.
See Ideal Software in Action!
Get your access to Ideal online product tour and find out how it can help you gain control of your OPE business.