When you were a kid, what did you want to do when you grew up? Would it be "working with cool machines"? While there are a lot of children who dream of doing what dealers do every day, there are likely very few kids who want to engage in an effective "hiring process."
But a good hiring process leads to a great work environment and increases employee retention, making you smile when you walk in the door. With that in mind, here are some tips on how to make that happen:
There is No Hiring Process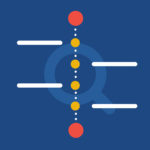 The biggest problem with the hiring process for many is that there is no process! Instead, hiring is done through gut instinct. Dealer expert Bob Clements & Sara Hey recommended the following steps for effective hiring:
1) Have a clear job description and benchmark the position
2) Find candidates
3) Have a phone interview
4) Meet for an in-person interview and
5) Do a final interview
The steps above may not get you a new team member quickly, but they will find you a person who will have a positive impact on your department or dealership and are more likely to stay.
You Don't Know Who You Need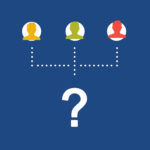 You may feel like you need an additional parts person to help with the chaos that ensues at the parts counter," said Clements in the 3 Common Pitfalls of Hiring. "When, in reality, what you need is a parts support person who helps by putting away stocking parts orders and allows the parts people you have to focus on taking care of the customers."
Clearly understanding what you need, then building a job description will make sure that you get the right person in the right seat.
Ignore References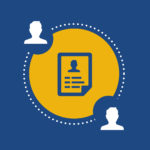 You wouldn't ever make a decision on a new service truck or a new piece of technology without getting the opinion of others before the purchase," said Clements. "However, when we are in the midst of hiring, all of this conventional wisdom goes out the window."
Today, talk is cheap. Getting three to five references and checking them can give you valuable insight.
"Sink or Swim" Training Mentality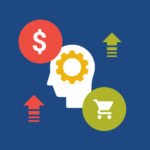 Back in the day, some kids were just thrown into the water to learn how to swim, instead of getting lessons. Nowadays, children learn to swim through a series of lessons, and sometimes one-on-one instruction.
Similarly, the "sink or swim" mentality does not work in today's complex world, especially when it comes to important aspects such as customer service or using a dealership management system. In fact, if you don't have training at your dealership, you are setting your people up for failure. Train early and train often, since training should never be a one-shot affair.
With competition coming from big-box retailers, smart dealers see training as a secret weapon. Crescent Springs Hardware in Kentucky has had a Home Depot right across the street from its location for over a decade. Through training and customer service, the dealership has turned that threat into a very real opportunity.
You won't find many associates at Home Depot who are as well-trained as any person here," said Parts Counter Salesperson Justin Ishmael. "We like to hire in the winter and train aggressively for the coming spring because once it arrives, it is incredibly busy. That way, no matter how big or small a customer's issue may be – whether it involves a $2 part or a $2,000 piece of machinery – we'll always put the same amount of effort into helping them."
Not Planning for Seasonality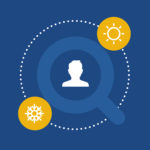 Running a seasonal business is a balancing act. Scott Mason of Agri Products in Ardmore, Oklahoma, says his biggest challenges is the seasonality in the business.
The toughest part of the job is workforce planning for seasonality," said Mason. "We need to be properly staffed to meet the high level of customer demand in the peak season, while managing that from a budgetary standpoint when things slow down. We can never have enough people to meet the high demand when it is busy, but we can also be overstaffed when it is slower; trying to find that balance is difficult."
After the busy season is over, and you are reviewing results in your dealership system a good question to ask yourself is "Are these the people that are going to help make me successful into the next year?" Evaluating your people post-season has become a best practice.
Last Word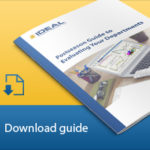 While building an effective hiring process is important, you can take it a step further by evaluating each department and the employees within during the slow season, using a set of metrics found in our dealer-proven guide.
Download Department Evaluation Guide Now.