The idea of growing their parts department is appealing to many dealers, but in practice, it can be tough to execute. Why? The people who are in your department, the ones who are so knowledgeable about parts, may be less savvy when it comes to sales and customer service. So, a technically-proficient parts department is not necessarily a growing one.
Here are some experience- and research-backed tips on how to boost profitability in your dealership's parts department despite these challenges.
1. Handle the Price Objection Effectively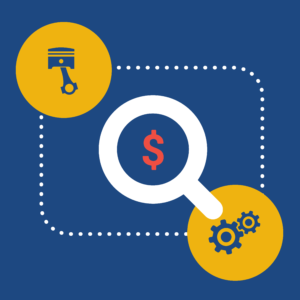 According to dealer expert Bob Clements, one of the most prevalent misconceptions among dealers is that customers are very price-sensitive. However, based on his experience, he has found that only 15% of customers are actually after low prices, known as "price buyers."
The majority of consumers, 60%, are after value – they are willing to pay a higher price if it is worth it. Finally, 25% focus on the relationship – they want to work with a dealer who they can trust.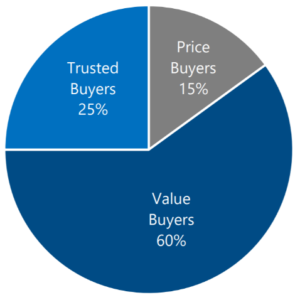 The price objection is often another objection in disguise. Some salespeople see it as a "request for more information." Sometimes, people need to be educated on the added value that you provide, which is where sales skills come into play.
So – if you or one of your parts team members comes across the price objection, asking questions is a good way to dig deeper. The more you know about their problem, the better prepared you will be to solve it. The term "ABC" or "Always Be Closing" is still relevant in sales, but now you also want to "ABH" or "Always Be Helping." With the vast majority of buyers not influenced by price, you cannot afford to take the price objection at face value.
2. Bring Your Parts into the Showroom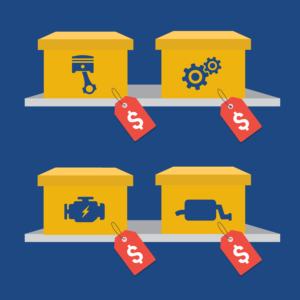 Many dealers are investing in showrooms. In the process, you may want to consider opening up the parts department. Scott Harris of Oregon Cutting Systems says that parts can be a great way to merchandise.
Our most successful dealers have worked really hard to spiff up their showrooms," Harris says. "There's no rule that says you have to stock your entire parts inventory in the back room. Keep in mind that packaging is a lot better today. Take down some of your traditional signage and displays that you've had around forever. Work with your suppliers to get updated materials and showcase as many of these fast-moving parts as you can."
3. Prioritize Customer Service and Communication both Online and Offline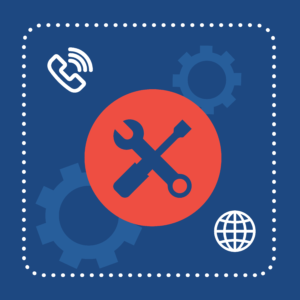 Most dealers agree that service is a key reason why customers choose them over big-box stores. So, how can you create the best customer experience possible to get customers to trust you and keep coming back for more?
Agri Products in Ardmore, Oklahoma, prioritizes always having the parts that their customers need, and they use data to get there. According to President Scott Mason:
Daily, I can easily see if we're meeting customer needs or if we're falling behind. If there is an issue, I can drill down to see if it is due to parts, seasonality or staffing levels. If a dealer is set up correctly, they can see quick indicators to tell them where they need to be more proactive versus reactive."
Scott's dealership's Unique Selling Proposition (USP) is having the part at the right time, for the right person. What is your dealership known for? Are you known for the one-to-one interaction? In-store, that is listening to your customer, and helping solve their problems. Online, that is eliciting feedback regarding their experience.
Are you known to have a lot of fun (in the business sense)? In-store, that means fun holiday get-togethers and playful seasonal displays. Online, that means a social media presence that will make your regulars smile. Even your e-mails, including the automated ones, could be written in a friendly, playful tone.
4. Make Informed Parts Decisions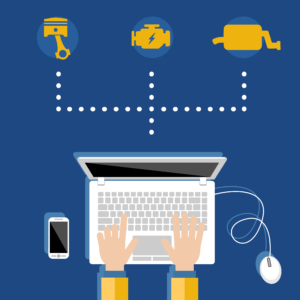 Many associate forecasting tools and algorithms with online stores like Amazon, or big-box concepts. But technology advances and more information on key drivers for growth have made these tools available to smaller retailers as well.
Dunlap Lawn Equipment in Dubois, Pennsylvania, grew 6x their original size in 10 years partially due to being smart about their parts. According to Megan Irwin, who manages finance at Dunlap, she combined a dealer management tool with parts reorganization to create an effective system overall:
"We couldn't have done half of the things that we did without the inventory system to help us. It tells us important information about work orders and historical sales, for example. Before, we couldn't click a button and learn that we sold 10 of a specific part; now, it is easy. At the same time, we organized our parts room, so everything has a home; if a bin is empty, we know what belongs there."
The Last Word…
Growing your parts department can be a long-term way to compete in an ever-changing world. To learn more about enhancing income at your dealership, see our A Dealer's Guide to Instant Income.