How Agri Products Combines Strong Inventory Management and Outstanding Customer Service to Create a "Solution Store"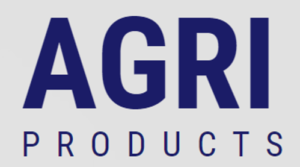 How do you offer a full solution to your customers instead of just shelves of products like the big-box competition?
For Scott Mason, President of Agri Products in Ardmore, Oklahoma, the key is to find a balance between the right products and knowledgeable customer service. We sat down with Scott to discuss how his solution approach allows his dealership to thrive.
Tell us about your dealership and how you got involved in it?
Scott: "Agri Products is one of the largest multi-line dealers in Southern Oklahoma. Our products include feed-and-seed and agricultural supply. We are also dealers for farm equipment and outdoor power equipment. We are a family-owned business based in Ardmore, Oklahoma, and I have been here for about 15 years."
Does your dealership compete with big-box retailers, and if so, what's your strategy in doing so?
Scott: "We differentiate ourselves from our competition by identifying ourselves as a 'solution store.' You can find many of the same products at the big-box competitors, but you cannot find the expertise or service behind them. We deliver service when our customers walk in the door and a great customer experience after the sale. To do this properly, our staff has to be knowledgeable enough to offer his or her expertise, which they do by getting involved with the customer and identifying their true needs – with an aim to satisfy them."
Tell me about your position and your responsibilities.
Scott: "I started 15 years ago as a general-level technician, and today, I serve as President with my role mainly focused on Operations. I oversee the general inventory acquisition, marketing and risk management. We have anywhere from eight to 12 employees, depending upon the season."
What would you say is the hardest part of your job?
Scott: "The toughest part of the job is workforce planning for seasonality. We need to be properly staffed to meet the high level of customer demand in the peak season, while managing that from a budgetary standpoint when things slow down. We can never have enough people to meet the high demand when it is busy, but we can also be overstaffed when it is slower; trying to find that balance is difficult."
When did you implement Ideal, and what was the initial reason for implementing it?
Scott: "We implemented Ideal into our dealership in 2014. We wanted more accurate reporting and we needed the ability as a team to operate on the same platform instead of using individual components throughout the store. Once we were all on the same system, we had better quality data going in so that we can have accurate and insightful reports."
How does Ideal compare to what you had before?
Scott: "The product that we had before was not as sophisticated, and the support system behind it was not as developed as what Ideal has to offer. With Ideal, we feel confident that we will get a quick response, whether it is a question, concern or a product suggestion. Even if the time is not convenient for the Ideal staff, they go out of their way to answer us – so that we can then respond to our customers' needs."
In your opinion, what are some of the must-have features of a dealership management system?
Scott: "Inventory control is a must-have for dealers. Within that, we need an inventory procurement process, so that we can manage cash flow. Secondly, the system needs to be easy to use for all staff. That way, anyone from the front counter to the back office can access data, and the experience is consistent from one module to the next. Lastly, there must be an easy way to communicate with customers. A good dealer management system ultimately has to convey the dealer's messages to buyers."
You mentioned one of your challenges is balancing staffing needs. How does Ideal help you with that?
Scott: "Ideal helps me balance my staffing needs and my cash flow. With proper record-keeping and business tracking, I know what's coming up in advance. I can make sure that my inventory levels are being managed appropriately. This way, we don't have cash tied up in inventory when we are going to need it for payroll advances, for example.
If the data is clean when it's being put in, and the historical records are correct, a seasoned dealer should be able to look at the Ideal dashboard and say, 'This is the period that I'm moving into and I'm seeing my plan come to fruition, so therefore, I need to react accordingly.'"
What Ideal functionality helps you with your job the most?
Scott: "On the operations side, Ideal helps me keep an eye on the level of service tickets coming in versus the ones going out. The service side of our business is growing exponentially virtually every year, so that's a key factor for us to watch.
Customer satisfaction is key. Daily, I can easily see if we're meeting customer needs or if we're falling behind. If there is an issue, I can drill down to see if it is due to parts, seasonality or staffing levels. If a dealer is set up correctly, they can see quick indicators to tell them where they need to be more proactive versus reactive."
How much has Ideal contributed to the overall success of your dealership?
Scott: "Ideal has contributed to our success primarily by the accuracy of the information and it being a consistent platform across the organization. All our staff, regardless of their level, has an impact on a dealership's bottom line.
If they understand the system well, and it's user-friendly enough to be able to put good data in, then that translates all the way back to the back office. The back office can then put best practices into place based on the insights from that data. Once everyone's on the same page, the team can move forward together."