Interview with Middleton Ace Hardware on Gaining Control of Profits and Inventory in Its Power Equipment Division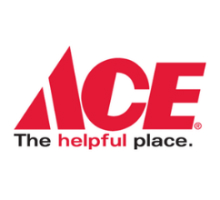 Here is your opportunity to learn how Maggie Less, the Power Equipment Division Manager at Pinnacle Award-winning Middleton Ace Hardware, figured out where the money was being made and lost.
Based in Columbiana, Ohio, the store's power equipment department carries in-stock parts for 21 different lines, taking pride in the ability to foresee inventory trends based on sales history, and in turn, almost never failing to "find the part" a customer may be looking for.
Can you tell me a little bit about the history of Middleton Ace Hardware and how you got involved?
Maggie: "Middleton Ace Hardware was bought in 1996 by David Coie. The store was completely renovated and remodeled with the grand opening in December of '96. In 2000, he bought out Columbiana Tractor, adding on to the full-service Ace Hardware Mr. Coie had always envisioned.
Since then, Middleton Ace Hardware has added to the original store, expanding our selection. We've also been awarded the Pinnacle status for four years running at both locations. Pinnacle is an award from Ace representing stores that operate at their highest level.
I was hired in 2009 to aid in the expansion of our Parts and Services department. Some of my key responsibilities include managing the parts counter, financing equipment and controlling the inventory."
What can you tell me about the dynamic between home hardware and power equipment?
Maggie: "Home hardware and outdoor power equipment go hand in hand. Both the inside and the outside of your home require an equal amount of attention. People are also 'staycationing' more than ever, so they are spending extra money on making the outside of their home as comfortable and as pleasing to the senses as the inside.
We've built an amazing customer base in the parts department by serving both homeowners and businesses. This has led to a healthy increase in business-to-business accounts."
How does Middleton Ace Hardware compete with big-box stores and online retailers?
Maggie: "We like to offer a more hands-on approach to our customers and their projects. We often invite them back to tell us how the project went and even to share pictures. We show each customer the care and attention he or she deserves.
Sometimes, we can't compete with online retailers on price, but we can compete on availability. More than likely, when a customer walks in, we will have what they need immediately. Based on the history that I can see in Ideal, we will often have the right part on the shelf at the right time of year. It might cost a few more dollars, but they can get it that day instead of having to wait."
What would you say makes your parts department special?
Maggie: "The goal of the parts department at Middleton Ace Hardware is to have a fill rate of 80% to 85% of our customers' needs. Ideal is the answer to this. I can monitor the selling trends and keep an eye on fast- or slow-moving inventory and adjust as needed. Then we can keep our fill rate without having high levels inventory."
When did you implement Ideal, and why?
Maggie: "Ideal was implemented in February of 2013 at Middleton Ace Hardware. Our old business system was no longer meeting the demands of our department. With some online research, we met with a couple of vendors – and their products were either too complicated or did not have the features that were important to us.
We reached out to another dealership and they suggested Ideal. The more we researched the different aspects of Ideal, the more we realized that this was the company that would meet or exceed our needs as we grew."
How does Ideal compare to the system that you had before?
Maggie: "Hands down, there is no comparison. Ideal far surpasses the functionality of our old system. The Report Wizard is one of my favorite features. With a few clicks on the keyboard I get an instant report with any information that needs to be reviewed. In our old system, we could not even see parts history beyond the previous year. On the contrary, Ideal gives us a month-to-month view for the previous two years or more."
What would say, then, are some of the must-haves when it comes to a system like Ideal?
Maggie: "Ease of use is a requirement for us. We are a small dealership and time is of the essence. I like to give each customer a quick and painless experience, and the Ideal system, with its strong usability, provides this."
What were some of the highlights of the implementation process?
Maggie: "Words cannot express how appreciative we are of the implementation process. Ideal sent a representative down to our dealership to help us set up every aspect of our new system.
We were given very thorough training. The highlight was when Ideal helped us set our price margins, showing us where some were lacking right from the start.
There are always training videos and how-to guides right at our fingertips. If we should choose, we can request someone to come down again and go through the training even more."
What part of Ideal has helped your department the most?
Maggie: "The electronic interface for our parts orders saves us from having to navigate to the vendors' websites to place an order or to see availability. This feature has saved us a lot of time and a lot of headaches. I also enjoy using the dashboard. It allows us to compare trends simply from one day to the next."
How has Ideal changed your professional life?
Maggie: "Ideal has changed my professional life by giving me better control of individual aspects of our power equipment department, such as margins, inventory and history. It also allows me to see exactly where money is being made and lost. I didn't have that before."