How Al-Joe's Pet & Garden Centers Uses Gravity Payments to Eliminate Payment Errors and Cut Down on Reconciliations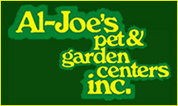 For a business to be successful, it needs to learn how to adapt. The needs of your customers, the offerings of your competitors, and the technologies available to support your business inevitably shift over time.
What worked for you up until today won't necessarily cut it tomorrow.
Mike Grollmus, General Manager of Al-Joe's Lawn & Garden Center, understands the value of adaptability for a business. When his grandfather, Albert Huesman founded Al-Joe's back in 1921 with Joseph Huber, it was a simple bird seed store in downtown Hamilton, Ohio.
Together, they expanded to sell pets and pet supplies, then garden seed and garden supplies, and eventually power equipment. Paul Grollmus, Mike's father, entered the business in the 1950s and ran it for 40 years before retiring in the 1990s. From there, it was left to Mike and his brothers, Gary and Tim.
Over the decades, Al-Joe's has weathered many storms including The Great Depression, The Great Recession, and major droughts in the late 1980's and early 2000's that could have shuttered any business. Somehow, Al-Joe's has always found a way to navigate new challenges and grow.
We chatted with Mike about how Al-Joe's has managed to stay current for 100 years—and how integrating Ideal with Gravity Payments has helped them continue to adapt as a business.
Al-Joe's has been around for a long time. What do you think contributes to the longevity of your business and the fact you've been able to grow it for so long?
Mike: Well, I would have to say there are three things that have to happen. One, you have to stay relevant. You have to know what people are looking for and provide a service that people want.
Two, you have to change with the times. When the business started off, we were just selling birdseed and birdcages. Now we're selling $15,000 lawn mowers. You've got to always evolve as the conditions change.
Three—and I've thought about this over the last year—is that you have to have people's trust. If people trust that you're going to give them value for their dollars, then you'll do well. If they don't, then you're not going to survive very long.
What tools were you using before you switched to Ideal?
Mike: Well, back then, the Accounts Payable was done in a written ledger. All the check-paying was done in a written checkbook. The work orders were being carbon-copied. They were all specific for the equipment business, but there were still a lot of mathematical errors, a lot of things getting missed.
With Accounts Receivable too, things were written out by hand, added up, written down again, and then a statement was turned out. I knew things should have been better than that. We had to close those gaps.
Why did you end up choosing Ideal over the other solutions out there?
Mike: I spoke to folks who were in the equipment business–like the farm equipment business, for example. I asked around and that led me to Triad, back then, now Epicor. I asked them what they had to offer.
I'll put it simply: I'm a believer in starting small and building up, but all these other guys wanted to sell you a complete package. Service fees would have been $5,000 or $6,000 a year at the time. What they wanted to do was just sell this big old package. Meanwhile, I believed Ideal was somebody we could grow with as time went on, and our own needs grew.
You mention staying with the times. How has Ideal helped you guys do that?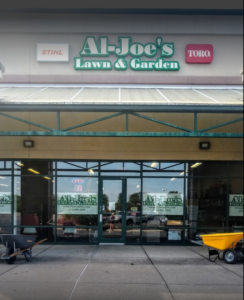 Mike: At the time, I knew that we didn't have really good control on product, inventory, where things were, and things like that. We realized there were gaps in how things were getting done. I knew that pricing had to be in our control, rather than going by price lists printed by the company. I knew that was going to be an issue as time went on. I knew that we needed better control on finances and tracking Accounts Receivable. So, these kinds of things were in play, and we took the chance on becoming computerized at that point.
On December 29, 1988, John Herman and Scott Irish dropped off our Ideal box. We've been with Ideal since then.
How long have you folks been using Gravity Payments with Ideal?
Mike: Now this is a memory test here. I'd have to say 10 to 15 years.
Do you remember when you started to see the need to use something like Gravity Payments?
Mike: Well, at the time, we had one location, but we had three different spots that we were doing credit card sales at. We were using these little payment systems that the cards would run through. One problem we had was that they ran off the phone lines. So, automatically, one third of our phone lines ended up being tied up with credit card machines, or somebody would be on that line, and you couldn't make a credit card sale. That was an issue. We would literally spend two hours a day rectifying credit card sales.
We would have either a carbon list, or a duplication of the receipt, and we would have to take each receipt and add them up. The numbers weren't jiving, and so you spent hours a day tracking down your credit card information in order to rectify that on a daily basis. I remember those days very well.
That sounds like a headache.
 Mike: Yeah, it was a problem. I'm not going to deny that.
How was the experience of implementing Gravity Payments, and what impact has it had on your business?
Mike: Setting that up was not much of a challenge. Whenever you leave something of comfort and try something new, there's that bit of hesitancy. But it worked out well. Gravity Payments simplified things and we were able to do things at every point of sale.
We stopped rectifying credit card information right away and got back those two hours every day. And as time has gone by, we've made changes, too.
In today's world, people want to have touchless payments, so we're doing that with Gravity Payments. We've got two workstations where we can do phone orders. If we're taking back lawnmowers that were repaired, as we're making phone calls, we're just saying, "Well, how would you like to take care of it?" We can take the credit cards and get payment right then and there. So, things are simpler than ever.
That ties back to what you said about needing technology to stay current and giving people what they want.
Well, we're in the lawn mower business. We're not in a high-tech space where we need to be on the cutting edge.
What it comes down to is, I have a great, I'll call it, fear. If we lag behind, all of a sudden, you can find yourself really behind in life. That's why we always have to make sure we're up to snuff on how people want to do business today.
What is one of the biggest trends that you see happening in the power equipment industry right now?
 Mike: Well, it's funny. Ten years ago, we were told that the lawnmower dealer was going to be dead. There was no reason for the lawnmower dealer to exist.
Today, I find people wanting to buy from a power equipment dealer, an actual person. It goes back to that trust situation, goes back to having the right products, the knowledge that we'll fix their issues instead of just selling them what's on the shelf. We have somebody who will do the repairs, take care of their equipment and make sure it keeps going for them.
Ready to learn more about how Ideal and Gravity Payments can power your business? Reach out at 800-737-1629.