Interview with Gunnells Marine on Business Longevity and Growing with Technology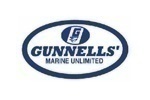 Gwen Gunnells and her husband, Barney, have made the perfect team when it comes to running a marine dealership. Barney began working as a marine tech at the age of 14 and spent nine years learning the trade. At the same time, Gwen worked while going to high school and college to graduate with a degree in accounting. With the combination of interests and experience, they decided to buy the dealership Barney was working at and have spent the last 29 years turning it into one of the top dealerships in the Greenwood, SC, area.
Gwen recently shared her story with us and explained how offering great customer service with factory certified technicians, knowledgeable marine educated employees, and upgrading their software system has contributed to their business growth. With the new program, the dealership is able to have quick access to data to pay their techs on an incentive and commission on labor dollars.
Explain how Gunnells Marine has grown into the successful dealership it is today?
Gwen: "My husband, Barney and I purchased the business from a previous owner in August of 1986. Starting out, it's extremely difficult for anyone to borrow money to run a business at the ages of 25 and 30. However, we did and still stand strong today after 29 years.
Through the years, we've been able to grow the business from three employees to eight employees. We have two full-time certified technicians, one full-time rigger, a parts and service manager, two full-time clerical assistances, my husband and I, plus two summer employees. Three of our employees have been with us 20 plus years each.
We developed a full pro shop and sell Tige Inboards, which brought a new customer base into the dealership that the previous owner did not."
Tell us more about the boats you sell and how you set yourself apart from other retailers in your area.
Gwen: "We sell Godfrey Pontoons, Polar Kraft, Jon Boats, Tige Inboards, Mercury and Yamaha Outboards along with Wesco Trailers and a full pro shop of Connelly Skis, Wakesurfs, Paddleboards, and CWB products.
Our knowledge, longevity and integrity are some of the key items that sets Gunnells Marine apart from our competitors. We know that maintaining great lines of product, consistent products, and long-term employees is the best solution to making a business grow."
Service is an important part of any dealership. How do you go about hiring the right service people and how do you measure their efficiency?
Gwen: "Our service techs pay system is based off of the Spader methodology. The hiring process includes a review and scoring of the resume. From that analysis, the top three candidates have a 30-question interview. If they pass through to the second interview, the candidate does a more extensive interview and testing of service examples and questions.
Our technicians are measured on collectible efficiency with a monthly spreadsheet that is comprised of their units serviced, hours billed, actual hours on the job, the product serviced, total parts and labor dollars, as well as meeting a sales goal. Our technicians are paid a base rate plus monthly commission on total labor dollars. In addition, they receive a yearly bonus on collectible efficiency, which is calculated monthly, quarterly and bi-yearly. This allows each technician to help set their yearly salary with various goals to achieve."
You upgraded from MarineSoft to Ideal's dealer management software in 2013. What prompted you to upgrade and how did your training and implementation go?
Gwen: "We knew there would be no future development of MarineSoft so we upgraded to Ideal. The training we received from Ideal and our trainer, Troy, was excellent. There are always going to be some learning pains, but ours were very minimal with the support of Troy and the rest of the Ideal team. As a dealer, you must be 100% committed to learning the program and its benefits and we were able to do that."
What features in Ideal have helped you the most that you previously didn't have in MarineSoft?
Gwen: "One of my favorite features is having multiple screens up at one time and being able to quickly move from area to area in the program. I also believe that the mobile capabilities Ideal is developing with its new app are very powerful and will be a big benefit to our business once we decide to implement it.
If you ask our service department, they will tell you they are much happier with Ideal's POS and work order modules. For work orders, the details for service product information is endless. They like the ability to add boat pictures, email customers, send text messages, provide a professional printout, and easily re-print or change the orders. They also like the symptom and request features to add details to a work order."
Analyzing key metrics and making good decisions based off of that data is an important key to success. Are there any reports or key metrics that you look at in order to make good decisions?
Gwen: "It has taken time to learn and find the right reports for our business. I had a monthly spreadsheet that was developed from Dave Parker years ago which I use to analyze our business. With Ideal's reporting system, we're able to print to Excel and sort data much faster.
There is so much more the program can do than we currently use, and this will allow us to grow with Ideal. If we ever decide to open another location, Ideal would be able to handle that expansion as well as continue to develop with the current location."
What advice would you give to someone that is looking to upgrade their software system and grow their business?
Gwen: "Don't wait to upgrade your business software if it's not giving you the right data. You need a product in your business that creates data to show your business's roadmap and where you are headed. You need that direction to either take your business to another level, or perfect the present level. You can do that with Ideal and their team."

You may also be interested in: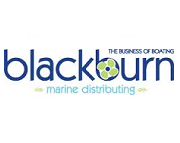 Blackburn Marine Distributing on Serving the Needs of a 300+ Dealer Network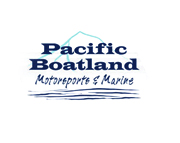 Pacific Boatland on Leveraging a Full Dealer Management Solution