Mike's Lawnmower Cuts Inventory Counting Time in Half with Ideal's Mobile App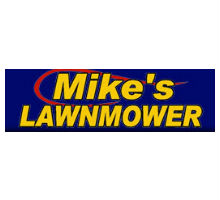 After 20+ years working in the industry, Frank Buchanan, the long-time parts manager at Mike's Lawnmower in Ocala, FL, finally isn't dreading his end of year inventory count.
Why?
As an early adopter of Ideal's new mobile app, complete with advanced inventory counting features, Frank has turned what used to be a time consuming experience into a an easily streamlined process.
"In the past, inventory has always been one of the most time-consuming tasks that has to be done at least once a year, minimum. The way that it had been done prior to the mobile app was a huge time-waster in my opinion. It had to be done, but it was a necessary evil.

It ate up so much time having to create a report, take all the papers, go to the parts shelves, count them, write them down and manually enter all the changes. With this mobile app, it's literally cut my time in half to accomplish the same thing. It's just a huge time saver. It's worked really well."
Not only has the mobile app saved Frank time with end of year counts, it's now given him the ability to conduct cycle-counts effectively.
"We used to do mainly end of year inventory counting unless we had a reason to do a cycle-count in a particular area," said Frank. "With this mobile app, I want to start doing more cycle-counting at least once a month on different areas to keep better track of where we are at. It just wasn't possible before from a time perspective, especially during the nine months of the year we are swamped."
Besides the inventory counting features, Frank and his staff are also looking forward to some of the new features of the app.
"With the other features I've seen in the mobile app, the inventory and wholegood features are going to be great. It's nice to be able to pull up the exact wholegood you have in inventory. The work order features I've seen also look really nice. It's going to be a huge help being able to check units in and out."
As a long-time user of the Ideal system, Frank is excited about the new developments of the product and really feels like the mobile app will make a difference for anyone looking to save time and improve efficiency in their dealership.
"Definitely get the mobile app. I've used Ideal for 18 years and even though it's been a great system for inventory, it's really nice now being able to pull the inventory up instantly on your phone or mobile device, walk to the parts shelf and see, in real-time, what you have now. Even if you just want to do a small cycle count, it's really easy. Everything we've seen in the mobile app, I've liked. It just seems like a really well thought-out app and so far for us it's been working really well."