OPE Dealer Shares His Personal Experience on How Ideal has Changed His Day-to-Day Life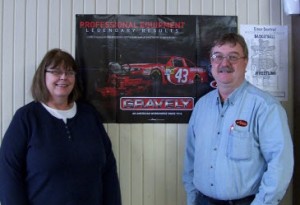 When conducting dealer interviews, rarely do you find someone who is willing to forgo the interview and simply put their experience into words. That's what Erik "Hondo" Mosbo, owner of Hondo's Sales and Service did. Hondo runs a small but extremely successful OPE dealership in the small town of Sioux Rapids, IA.
Here is Hondo's overall experience with Ideal Computer Systems:
"We purchased the Ideal computer system for our existing outdoor power equipment business in 2006, which was our 10th in buisness. We are located in a small town off the beaten path and knew if we wanted to grow, we would need a computer system to allow us to grow. We have since moved to a bigger facility on Highway 71 in NW Iowa, and have grown from a husband and wife with one full-time employee, to a husband and wife team with two full time and two part time employees.
I am not an accountant by trade, but the Ideal system has forced me to organize in ways that I would never have done on my own. Although an initial investment and monthly fees were expenses we didn't enjoy, the system has 'earned its keep' as a good tool or piece of shop equipment would. I have notes under many customers helping me remember the details of what their needs are, or who they may be related too. When a familiar face walks in but the name doesn't come to mind immediately, the Ideal system allows me to search by city, phone, or address to help jog my memory and connect with their name, experiences, and needs.
Knowing that investment in resale mechanical parts is something to look at with caution, Ideal allows parts sales history and has other means of helping make wise judgments on what to stock and what to order in as needed. We have solved many parts-related problems and questions from our shop by simply looking in Ideal. I have put notes for some parts explaining how the part will fit other mowers, or this part fits best when using another specific part. Ideal helps us make our work quicker and more accurate.
Work orders have symptom and request boxes that we use to communicate our customers' wishes to the mechanics. Any of us know in the repair business, or as customers wanting something repaired, that if communication breaks down and something is done or not done to the customers' wishes, bad relationships can follow.
We have questioned the purchase over the years and looked at the competition, but we found that Ideal seems to be the best in the industry for outdoor power equipment. We think we sell the best in zero turn lawnmowers and snow blowers, and we like the idea of operating our business with the best system too.
One other Ideal user had said when we were exploring the purchase, 'I couldn't run my business without it.' We also find that statement to be true with us but even more, the system has allowed us to be better and grow.
One other point of interest – as my wife and I accumulate more birthdays and one day will retire, we have a wonderful sales tool to show a new owner. Thousands of customer names, thousands of parts, all easily seen on the screen offering many easy to see reasons that they can purchase without thinking that they have to learn everything new. As customers are used to coming to a business and expecting similar treatment, a new owner will have a tool to help make a smoother transition.
As I said previously, I am not an accountant or computer expert, but the Ideal staff have ALWAYS been courteous and helpful when they respond to my requests for help."
Erik "Hondo" Mosbo
Hondo Sales and Service
Sioux Rapids, IA
You may also be interested in: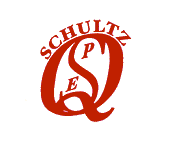 Interview with Schultz Power Equipment on Improving Service Department Operations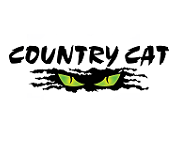 Top Arctic Cat Dealer Continues to Grow – Interview with Country Cat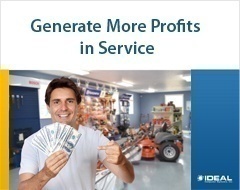 Guide: 5 Ways to Generate Significant Profits in Your Service Department