Pacific Boatland Turns to Ideal for Full Dealer Management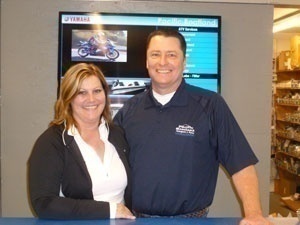 When Dave and his wife Debi acquired the business in 2007 they knew they needed to upgrade to a system that would give them the capabilities they wanted to successfully manage their business. By implementing Ideal and finding ways to keep consistent business year-round, their business continues to grow.
What have you done to continue and build upon the success of the business?
Debi: "We've diversified a lot. In the first year we were here, we added snowmobiles and some winter activities to the summer fun we have with boats. So, now we have snowmobiles, ATVs, prowlers and Arctic Cat. Of course we've made tons of improvements inside and out. We also implemented Ideal's dealer management software in our first year and that was awesome for all of us."
What do you consider the strengths of the business compared to other retailers?
Dave: "The cornerstone of our business is our service and our longevity in the marketplace. This is our 40th year in the market. We now employ 5 year-round certified technicians. We're known and well-respected for our service department. We feel like our sales department sells the first boat and our service sells the next two.
We're also diversified meaning that we don't have all our eggs in any one basket. We've very ingrained in fishing and recreational boating, but we also have the leisure run-about stuff and we have the Powersports side to provide energy and activity on a year-round basis. We don't need more garages, just more garage space in the people we serve."
Debi: "We try really hard to maintain a small business that seems larger than it is. We accommodate the customers and do what we can to help them on the water. It's a very short season that we have here, especially for the boats. It's hard to get everybody done and happy in that short period, but we work really hard at it. We hired another technician this year and are excited about that. My husband does a lot with the auctions to try to get a lot of inventory here. As the times have changed, the used inventory has become large, so he's constantly looking for used inventory as well."
What do you do to attract new customers, and how do you retain them?
Dave: "We do the best we can to make it a pleasant customer experience. The boating lifestyle is an easy sell and it's all about fun. It's the service side of the business, however, that maintains a good reputation and rapport with customers. We work on being very service-centric and responsive. We've always been committed to the training and technology, and the staff. We have a 'fixed on first visit' and 'built on sincerity' attitude. It's definitely a team sport. We're doing what we can to make it an enjoyable experience even when a boat breaks down, or something isn't working. With these circumstances, sometimes you're a hero by default."
How do you make sure your service department is efficient and profitable?
Dave: "We measure. We use the reports in Ideal for measuring efficiency. The Billed Labor Report is a good example. The technicians' incentives are based on their efficiency percentage, which is based on hours from work orders. We haven't gotten to the level of sophistication yet where we're super good at the dollars-per-hour-per-technician. We set team and individual expectations and goals based on efficiency. Everybody's goals are wrapped around each other so that if the technicians succeed, the service manager succeeds and vice-versa. We try to blend it between team results and individual performance using the measures in Ideal and that's obviously why we converted from Paulson to Ideal. We couldn't figure anything out in Paulson and we needed something we could actually manage our business from."
How do you make sure you have the right inventory in stock for your customers?
Dave: "I listen. We spend all of our time in the trenches with our customers and listening."
Diversification and used inventory were mentioned earlier. Is this a way to ensure that you have something for everyone?
Dave: "Absolutely. It's a moving target and anyone who just sat here and waited for people to fill out a sales order or a finance app on a new product probably isn't going to be successful. You adjust to the circumstances. You don't try to respond, you try to be just far enough ahead that you're in a position that you're not 'late to the party'.
We got heavily invested in used stuff and finding stressed inventory and fortunately we're in a position where we have the resources and the capital to take advantage of the used market for the last several years. This is why we grew significantly in the challenged time. We weren't just reliant on our new boat product and hoping that we could figure out how to make money on it.
We also added a large market. The fifth technician that I added is certified in Mercury, another large manufacturer with a lot of global market share and growth opportunities. This strategy comes with some risk, but they were very calculated based on what their ROI (Return on Investment) would be. Given the circumstances, more people were repairing things than they were buying, so we went in that direction and capitalized on that opportunity.
We're not trying to be all things to everybody. Choosing 15 lines and looking for the next greatest thing is probably the worst thing I've witnessed since I got into this business and I just chose not to go there. Just be consistent, with good product, and back it with very ambitious service expectations and you'll be fine. That's what we believe in."
What features in Ideal do you find most beneficial?
Debi: "When we started, the business was operating off an old system and using QuickBooks and Excel. So this has been amazingly wonderful to have everything in one spot. The General Ledger is very user-friendly, the computer system is very user-friendly, and everything is set up well. You guys are constantly making changes to improve, which is very exciting. Our last software provider wasn't in a position to do updates and changes, so it's really great that you are on that all the time."
Dave: "I don't know if it's features, or characteristics. It's very dynamic and robust. We use it from the accounting to the purchasing. It's my Google. When I need to get an answer on the internet, I Google. When I need to figure out where I'm at with my business, I use Ideal. I like being able to drill-down in the reports and see how dynamic it is. It's a very intuitive software. The ability to get into Ideal and look at sales history, current customer information, customer history is crucial. It's also very effective at managing the database that you put into it. In some software it's hard to use the information you put into the database. This is just very user-friendly. For me it's simple and easy to use. I can find what I need to know."
How are you managing your finances on a daily, weekly, and monthly basis?
Debi: "My husband and I check things daily with deposits and the bank. Basically, I try to plug away at it all the time and then do the month end. In summer I get a little behind, but other than that I'm usually on top of it. I have my accountant come in and verify things for me at the end of the month."
Is there anything you'd like to add about how the system has worked for you?
Debi: "I think the beginning was really crucial. We really appreciated that we had Dave Baumgarten come out, set us up, and do our training. And then I was very fortunate to work with Mary Mulligan, who was very patient with me because I had never really done bookkeeping before. I've been a computer tech for years, but the business and the books were all new to me. She was very patient with me and helped me through the beginning stages. This gave me a good sense of where everything's at, which was really nice."
Dave: "I'm looking forward to Ideal continuing to evolve and expand for the Marine side as it has already since we started. I'm also looking forward to the growth of the dealer management software and our business."

You may also be interested in: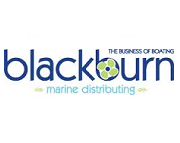 Blackburn Marine Distributing on Serving the Needs of a 300+ Dealer Network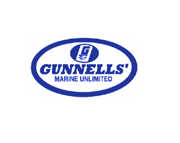 Gunnells Marine on Business Longevity and Growing with Technology