S & S Sports about Evolving into One of the Largest Powersports Dealerships in Montana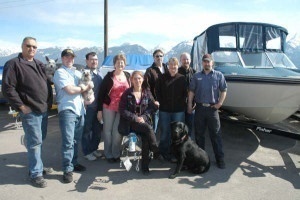 When Jake Starkel's parents, Gina and Wes Johnson, started S & S Sports it was just a simple service shop. And in just 15 years, the dealership has evolved into one of the largest powersports dealerships in Montana!
S & S Sports has managed to grow from $40,000 in revenue to over $4.5 million and the business continues to expand! Through carrying more lines, providing excellent customer service, and help from Ideal's dealer management software to improve efficiency and analzye the growth of their business, S & S Sports sees unlimited potential. Read on to find out how they did it!
What was your business like when it first started, and how is that different from where S & S Sports is today?
Jake: When my dad, Wes, started this business it was really no more than a service shop. Since then, we've gone from a 3,200 square foot space to an 11,000 square foot space. We've gone from making $40,000 in sales to making over $4.5 million. We've definitely come a long way over the past 15 years.
Why do you think your business has grown the way it has?
Jake: I think we've grown so much because we have always worked to expand the business. Every few years, we took on another franchise, or we added on to the building. Skidoo was the first line we carried, and then we moved on to Arctic Cat, SeaDoo, Rokon, and then Fisher boats and Stingray. Our goal was to become an all-season dealership, so we just kept expanding.
What was your business like before you got Ideal?
Jake: Before Ideal, we handwrote everything out. If we needed to know whether or not we had a part in stock, we'd physically have to go look in the box to see if it was there. Now, when we were a small business this wasn't too much trouble. But as we slowly began to grow, we realized how inefficient this was. We were also wasting a lot of money on our inventory. Because we never had a clear idea of what we had, we'd often order multiples of things we didn't need. It wasn't very cost-effective.
And what's your business like after Ideal?
Jake: Now that we've got Ideal, I can look things up in seconds. All the things that used to be so time-consuming I can just type in, and it's there. I was also able to get rid of one of my bookkeepers because of the powersports accounting system. It made our accounting so much more efficient that I was able to save on payroll.
How has Ideal helped your family expand S & S Sports?
Jake: Ideal's motorcycle software has helped us tremendously. We've been able to keep expanding because we knew that with Ideal, we could handle the growth. Because of the reporting features, I can make real-time decisions instead of having to wait for monthly or quarterly reports. I can see instantly what areas are making us money, and what areas we might want to consider dropping. For instance, we dropped Arctic Cat three years ago, because I was able to see that the line just wasn't making us any money. Instead, I picked up Fisher boats. So Ideal allows us to evolve because we can see instantly how the business is doing.
What do you think sets your dealership apart from other retailers in the area?
Jake: I think the number one reason is because of our customer service. People can get product anywhere. They come to one place because of the service, and our main goal is to make sure that our customers are happy. We get 75%-80% of our business from word of mouth, and we have some customers that drive two hours, each way, to come to our store. We make sure people come in with a smile and leave with a smile here. We're also open on Mondays, which means when our customers break something on the weekend they can bring it in first thing, and we can have it fixed that week so they can be off having fun the next weekend. Lots of dealers are closed on Monday, but that's our biggest day of the week.
Do you think Ideal helps with your customer service goals?
Jake: Absolutely. Because we're more efficient we can process things faster, and we can get things back to the customer faster.
What future plans do you have for S & S Sports?
Jake: I want to start using more of the tools the Ideal dealer management system offers, especially when it comes to inventory. There's so much we're still not using, and one of my goals is to utilize those things to make our business run better.

You may also be interested in: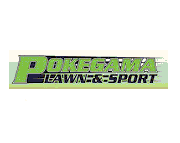 Pokegama Lawn and Sport on How to Reduce Workload by 50%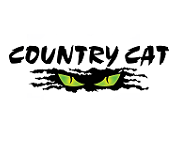 Top Arctic Cat Dealer Continues to Grow – Interview with Country Cat