Top Arctic Cat Dealer Continues to Grow – Interview with Country Cat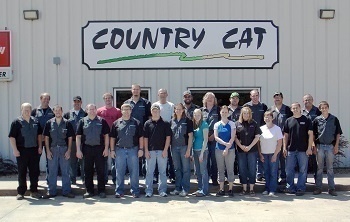 Country Cat is a family run dealership in Sauk Centre, MN, that sells snowmobiles, ATV's and lawn mowers. The business began in 1991, when Dave Wanderscheid was 20 and his brother Mark was 16, and now is the largest Arctic Cat dealership in the nation. Country Cat has received numerous accolades including Arctic Cat's 2013 U.S. Western Region Dealer of the Year, making it the fourth year they've earned this honor. In addition to these two most recent awards, they've also been named the 2008 U.S. ATV Dealer of the Year, 2007 U.S. Snowmobile Dealer of the Year, and 2006 U.S. Servicing Dealer of the Year, to name just a few.
Your dealership has had tremendous success in recent years. In what areas do you attribute some of your success?
Mark: "I would say part of it falls into customer service. We treat every customer the way we would want to be treated. But along with that, our main focus is on product line. We did a good job with that and it allowed the business to grow. We've become known as the one-stop-shop for Arctic Cat."
It sounds like you have a strong customer base. What methods do you use to keep your customers engaged with you?
Mark: "We do email campaigns for regular customers, which works fairly well. We try not to overload the customer either. We send emails once a month, maybe twice at the most, so they are not annoyed but will still pay attention. And then do a little bit of direct mail as well."
How did you run your business before Ideal?
Dave: "We did it all by hand."
What made the push toward computerization?
Dave: "We wanted to make things easier, cut down on paperwork, and save time. The thing that got us thinking about computerization was the sales tax figuring. We would spend hours every month figuring out the monthly sales tax. Of course now with the computers, you just look it up, press a button, and it's done."
What made you choose Ideal?
Dave: "We saw Ideal in an Arctic Cat dealer book, along with other companies like Lightspeed. Lightspeed was priced way out of the market. When we looked at Ideal, it was a good system that we could get our business going on and it was affordable. Ideal has really been able to grow with us."
What Ideal features do you find the most beneficial?
Dave: "Definitely the sales tax report. It's probably the main reason we purchased Ideal in the first place. Then of course, the inventory control. A customer can call up and we can answer the customer immediately without having to go back and check the inventory."
Mark: "I'd say for me it's mostly on the financial side. I like Accounts Receivable, Accounts Payable and General Ledger. I like how everything is integrated and the work flow options. When things happen on the sales side, everything is posted where it's supposed to be. That's a big time-saver. The ability to import and export orders with Ideal is very important. Without Ideal, shifting and posting orders manually would probably take a week. Now it takes 5 to 10 minutes. It's probably the biggest feature added in the last few years that has made the most difference."
How do you think Ideal has affected your POS operations in controlling inventory?
Dave: "It keeps us much more on top of the inventory because if you notice your inventory is off, you can go back and trace what went wrong. It's never the computer that made the mistake. Usually it's a human error that can be easily traced."
You mentioned Ideal has really helped you with your financials. Can you elaborate on that?
Mark: "We run reports on a daily basis, especially the cash control report. That's the biggest thing. We don't put lot of emphasis in weekly reporting. Monthly, I run reports on sales, inventory valuation, accounts payable, accounts receivable, general ledger and financial statements to look at a lot of different aspects of the business."
Dave: "When we did things by hand, we never got monthly statements out. It was just too much work. Now with Ideal, we print them off every month, and customers are much better about paying. That's made us much more profitable.
We also use the finance charge feature. If a customer is going to use my money, they are at least going to get charged for it. The automatic finance charge feature is something that I honestly wouldn't do every month if I had to do it by hand."
Website sales appear to be trending for Powersports dealers. How much of your overall business is through your website?
Mark: "Companies are developing new ways of business. Unfortunately, I think mom and pop shops make it really tough for a company to grow, so you need to rely on other methods such as the Internet. Right now online business is probably about 50% of our gross sales, so it's effective, but it's also a big chunk of the workload. It's by far the fastest growing part of our business.
When you think about it, there is so much more potential on the Internet side of things. There are millions of people out there beyond your local market. The Internet opens opportunities to not only US people, but people all over the world that are looking on your site at all hours of the day. They may have a local dealer but they don't stock a certain product. If we have it in stock, they can then easily look us up and buy from us. If they can have it to their door faster or in the same amount of time as if they have to drive over to the local dealer, then the choice seems easier. They are saving their time, their gas and money."
Since you do a high sales volume over the Internet, what methods do you use to advertise that side of your business? Do you find Facebook and Twitter to be effective?
Mark: "We've found that running a constant feed as opposed to posting once a month on Facebook will keep more people interested. We have one individual who is updating this regularly. We try to post on Facebook at least once a day, sometimes more often, to keep it fresh. We put fresh news about the products we have, what happened to us, etc. Basically just little pieces of information that keep people coming back."
Is there anything else to add or any recommendations for other dealers regarding either software or business?
Mark: "I'd say if you don't have a system like Ideal in place, you should. The cost of buying and maintaining computers and software is cheaper than the amount of labor they do. If you have an employee who calls in sick or takes days off, you lose productivity and have to fill a void. Ideal is in your business all day, every day."
Dave: "I agree. Many times over Ideal has paid for itself both in money and time. If we didn't have the system, we would need to hire more people to get everything done. It takes the place of at least two employees."

You may also be interested in: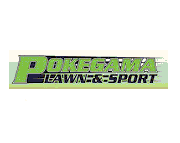 Pokegama Lawn and Sport on How to Reduce Workload by 50%