Interview with Blackburn Marine Distributing on Serving the Needs of a 300+ Dealer Network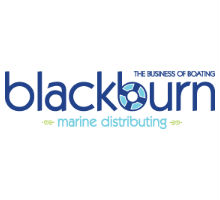 Bill Blackburn was first introduced to the marine industry in 1986 when he was a teenager who helped do odd jobs for his dad's small propeller repair shop. Through the years, Bill and his father worked to grow the business into a wholesale distribution center for parts, engines and engine-related parts. Bill took over the business in the late 90s and during that time, he's also worked to expand the service department, which now has the capacity to rebuild outdrives, powerheads and lower units for dealers.
We recently spoke with Bill to talk about how the business is able to successfully serve a 300+ dealer network.
Blackburn Marine has been in business for nearly 30 years. Can you tell me how you became involved with the business and explain how the business has grown?
Bill: "My father started the business in 1986 as a propeller repair shop. I was around driving age at that time, so I was involved from the very beginning helping with sales, deliveries, and working in the shop. He and I grew the business until the late 90s when I bought the business from him.
The business has grown from a small propeller repair shop to a wholesale distributor of parts, engines and engine-related parts. In addition, we still do propeller repair and welding, but we've also grown to do machine work and rebuild outdrives, powerheads and lower units for dealers."
How big is your distribution network and what sets your business apart from the competition?
Bill: "Our network is regional. We cover the mid-Atlantic and some of the Northeast. We call on over 300 dealers. What sets our business apart is service. Not only do we sell parts, like a lot of distributors do, but we also offer propeller repair, machine work, rebuild outdrives, and powerheads. We take that work from the dealer and do it for the dealer and send it back to them. They'll get a boat in that has a bad piston in the powerhead. They will send the powerhead to us, we'll repair it and then send it back to the customer for them to put on for their customers. Our competition doesn't really do that."
What methods do you use to market your business?
Bill: "Most of our marketing is done in the form of direct sales to our customers. As we go around and call on them, we give them weekly flyers. We'll take products to them and show new products. We do email marketing. Last year we revamped our logo, our overall business look, and our website. We've also become more active on Facebook and Google+. As we hear about and locate more potential customers, our sales reps will visit them and give them information about what we do. We have three outside sales reps who are in charge of this process."
You upgraded MarineSoft to Ideal last year. What prompted you to upgrade and how did your training and implementation go?
Bill: "We knew MarineSoft wasn't going to be developed anymore, and felt there were a lot more advantages and options with Ideal. It's a lot easier to use. MarineSoft was an ok system, but we could see that Ideal would be better. The training and implementation went very smoothly. It was much smoother than the transition we had to MarineSoft from the system we had before that. Troy did a fantastic job. I can't say enough about him. He was very thorough. He answered any questions and solved our problems right away."
Inventory management is a very important part of your business. What features in Ideal have helped you most with inventory?
Bill: "I think we've been pretty good about managing our inventory over the years. All the functionality that has to do with each part number in regards to properties and activities has helped. We can set our stock levels much better. The reports have also been very helpful. The slow moving and overstocked reports have been very helpful now that we have a year's history in the system under our belts. "
What features in Ideal have made an impact on your business that you previously didn't have with MarineSoft?
Bill: "We like all of the different pieces of information that a part has. In addition to the properties of the individual part, we utilize the fields for package quantities, unit of measure, warranty months, notes, related items, and being able to attach an image. In addition, another feature that we didn't use prior to Ideal was work orders. We build a lot of our own inventory. For example, we will take old powerheads and rebuild them. Because we put these items on the shelf, I use the work order side of the program for internal work orders. It's really easy to use. It keeps track of product taken out of stock and allocated to the job and labor very well. I really like the work order side of the program."
What are the future goals of your business and how do you think Ideal will help?
Bill: "We want to grow in both territory and revenue. I think Ideal will help because it seems to me it's much more expandable and will grow with our business. When we have a request to Ideal to add functionality, they listen to us and follow through."
What advice would you give to someone that is looking to upgrade from MarineSoft to Ideal?
Bill: "Take the plunge! It does cost money to do, but it's money well invested in your company. The MarineSoft program is outdated. Make sure you're willing to invest in yourself by being willing to upgrade. I would advise that you are as organized as possible in your MarineSoft program before you convert, but invest in yourself and make the upgrade."

You may also be interested in: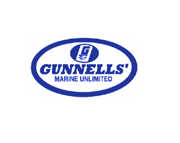 Gunnells Marine on Business Longevity and Growing with Technology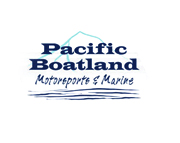 Pacific Boatland on Leveraging a Full Dealer Management Solution