How 5 Dealerships Increased Efficiency & Profitability with Ideal's Parts Locator
Have you ever felt like finding a part for a customer played out like a frustrating game of hide and seek?
A disorganized digital inventory of common or aging parts can result in endless hours physically scouring shelves or frantically dialing other dealerships for a solution.
Having the right parts at the right time keeps your customers coming back, your staff efficient, and your dealership profitable. Even $100 of misplaced or damaged parts due to outdated, inconsistent inventory management practices can require upwards of $1,000 in sales to offset the loss.
Keep reading to find out how the six dealerships solved recurring inventory management challenges using Ideal's Parts Locator for locating hard-to-find parts and sell aging stock.
---

Challenge: Keeping Pace with Moving Parts
Mentally managing parts inventory can be a frustrating, futile exercise. Deanna Martin learned this lesson once she became co-owner of the North Dakota dealership.
"The previous owner had all the parts in his head for the location in the parts room, and as you can imagine, that doesn't work well," she says.
The dealership initially transitioned into QuickBooks as its primary parts management tool. But as inventory grew, the ability to search for, and find parts became increasingly time-consuming.
Solution: Prioritizing Growth
Understanding that the dealership couldn't afford to hemorrhage efficiency and economic potential with inconsistent inventory management, Martin invested in a solution that restored management's ability to work on growing the business, rather than simply maintaining it.
"Trying to actually make a profit and sell something at the right price and do it manually by updating the parts (inventory) is a losing proposition," Martin says.
"(We've seen) the time savings of being able to use functions so that we can actually spend more time doing the business, running the business, doing the things we should be doing instead of being in our office trying to update information all day."
"If I knew someone that was still using QuickBooks to try to run their dealership, I would tell them to use Ideal because QuickBooks will get you over time – you have to continually buy your program."
---

Challenge: Cold Calling
When Jennifer's parents opened the Florida-based dealership in 1985, calling the manufacturer or another dealership to locate an out-of-stock part was typically the first, if not only, option. But today, successfully sourcing a scarce part isn't necessarily a phone call away.
"In the world we live in now, getting things is difficult, and you can't just pick up a phone and order a part that you need," she says.
As the digital age began transforming how, when, and where the dealership located parts, Jennifer realized the need to keep pace with customer expectations by evolving their inventory management process.
Solution: Adapting for Advancement
            With more than 35 years of experience using Ideal software, the dealership was able to modernize its methods for locating parts without sacrificing productivity or profitability.
Having an integrated dealership management system minimizes the stress of worrying about how or where to find a particular part, especially with the help of Ideal's Parts Locator.
---
Read Next: Are You Tracking These Parts Department Performance Metrics?
---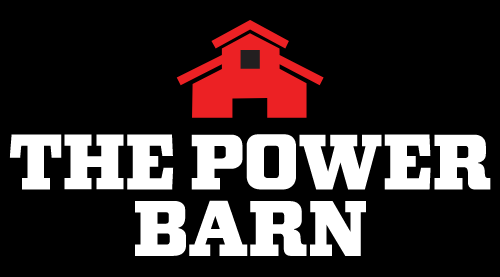 Challenge: Unsupported Inventory 
Scavenging for products or parts that OEMs no longer supply or support – but customers still need – can be like trying to find a needle in a haystack. And locating them is one challenge. Acquiring them is another.
Whether it's finding an elusive part within one of its seven locations or from an external dealership, doing so efficiently is critical, says Ryusei Matson, partner at the Michigan-based dealership.
"A dealer maybe 50 miles away has a part that a certain manufacturer doesn't produce anymore, and we can't get it," he says.
Solution: Simplifying the Search
            When the dealership added Ideal nearly a decade ago, the software helped streamline their internal and external search for out-of-circulation parts.
"Locator program helped us find some parts, especially parts that aren't supported anymore or for products that aren't supported anymore."
"To get the OEM part – because we'd like to install only OEM parts – we have to be able to find it, and Parts Locator has made that possible," Matson says.
"There's a lot of areas that Ideal can cover, from having TargetCRM to being able to keep up with your books and being able to check your inventory and receive parts and literally do almost everything within your dealership, within this one software, I think sells itself."
---

Challenge: Unknown Inventory
Training is essential to maintaining an informed, responsive parts department. But even the savviest managers can miss a detail now and then, especially when getting a team familiar with a new inventory software that can track parts across multiple locations.
"I hadn't properly introduced our staff to Parts Locator, so the first time we got a phone call off it, my parts guy didn't know how these other dealers knew what we had in stock," says Vice President Jeff Brown, whose grandfather, John started the San Antonio-based dealership in 1973.
Solution: Simplifying the Search
            To create more transparency and consistency when locating parts, the dealership utilized its versatile dealership management software to simplify the process.
From finding parts to tracking aging inventory, the solution has helped Brown and his team become proactive rather than reactive in profitably clearing clutter.
"We had been sitting on some old inventory – hadn't sold it, hadn't touched it in years, and we got a call in, somebody that needed it, and we were the only dealer in the country that had it," Brown says. "No way we would've even known who they were, or they would've known who we were without the Parts Locator. Definitely a great feature within Ideal."
He adds that Ideal is perfect for the OPE industry. "There's just so many advantages to using a product that's used by other dealers, and that's designed specifically for what we're doing rather than a product that doesn't really understand the intricacies of what we do."
---
Read Next: Do You Have Enough Inventory to Meet Customer Demand?
---

Challenge: Sourcing Out-of-State Parts
Marketing and moving mature parts inventory can be critical for a dealership, especially if it's overstocking the obsolete and understocking the essential.
For years, this was the case for the Tennessee-based dealership. "We had parts that we had way too many of certain things that we never sell, and not enough of what we do sell," says Manager, Justin Mynatt.
Solution: Balancing Action
While supply hasn't always met the demand for parts in recent years, Mynatt wants to maintain a more balanced inventory through smarter management. The opportunity to easily network with other dealers for parts and accurately track aging inventory has helped even out the ratio of new and old occupying shelf space.
"I use Parts Locator, especially the last couple years with inventory being difficult," Mynatt says. "We're able to source a lot of things from dealers in other states, and we have a lot of dealers that are calling us as well. It's also been a good tool to help move some old inventory. With Ideal, we're able to actually keep real stats on what we need to have."
Dealerships can't afford to waste time and effort relying on antiquated methods to source essential parts. Efficient, consistent inventory management is critical to maximizing the margins of parts and service.
Find out how Ideal Parts Locator can create clarity and improve your dealership's vision for more efficient inventory management.