Best Practices That 5 Dealerships Are Using For Operational Challenges
Do any of these challenges sound familiar?
The inefficiency of relying on obsolete software to perform modern tasks at your dealership.
The frustration of trying to find misplaced paperwork instead of digital documents.
The time-consuming task of manual resource management in an automated age.
More importantly, do these headaches still arise day-to-day at your dealership? If so, they are likely limiting your dealership's potential for growth, bogging down employee performance, and creating productivity gaps that erode profitability.
There are simple, proven solutions to help solve recurring management challenges with smarter and scalable integration of modern dealership software. As dealership expert Bob Clements notes, ​a good dealer management system can be your best employee.
To help you along your productivity path, we asked six different decision-makers at OPE dealerships to identify critical organizational challenges and share how they overcame them with more intelligent, integrated technology infrastructure.

Challenge: Serving Multiple Industries
Successful business diversification requires organization – something Florida-based G5 Feed & Outdoor struggled with before implementing a comprehensive dealership management solution more than five years ago.
"We're probably different than most Ideal clients. We're a larger operation in the sense we do multiple industries," says Dillion Glisson with G5.
"We have three different quadrants of our stores, as we like to say, from ag to outdoor lifestyle, anywhere from firearms to hunting and fishing items, then motorsports. Our motorsports consists of a full sales, full service department."
Solution: Better Business Integration
The investment in a versatile and modern management platform connected the dealership's diverse business segments to efficiently process more than 1,000 transactions per day, according to Glisson.
We use Ideal in lots of different ways. It complements our service side of things as well as the front door clients.

We're more organized, more mainstreamed and work orders are easier. From entering products to receiving, everything is very, very nice.

Challenge: Aging, Outdated Processes
Dealerships don't often last 50 years without being able to evolve with the times. So when San Antonio-based Sorola Outdoor Power Equipment realized its technology infrastructure was past its prime, it was time to invest in an upgrade and become a modern dealership.
"We were using a bit of an outdated system," says Vice President, Jeff Brown, whose grandfather, John started the dealership in 1973. "We got to the point where some of our parts for our printers weren't even available anymore, so we knew it was time to make a change."
Solution: Prioritizing a More Precise Process
A strategic upgrade of its dealership management software helped transform previously time-consuming tasks – from locating parts to tracking aging inventory – into efficient outcomes.
Ideal is tailor made for our industry.

There's just so many advantages to using a product that's used by other dealers and that's designed specifically for what you're doing rather than a product that doesn't really understand the intricacies of what we do.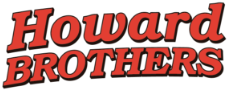 Challenges: Inefficient Sales & Service
Jeff Howard learned to appreciate the correlation between effort and efficiency at a young age. Having grown up in the family business, Howard recalls the tedious task of processing service orders and equipment sales by hand for the Georgia-based Howard Brothers Outdoor Power.
"We literally just wrote orders on paper and had carbon copies, running the credit cards through the black carbon copy paper," recalls Howard, who today, co-runs the 6-location dealership with his brother.
Solution: Keeping Pace with Potential
As the dealership expanded, the pen-and-paper process of managing sales and service became obsolete. And about seven years ago, the modern dealership implemented Ideal to connect every location.
All six of our stores are intertwined and we're constantly moving inventory around, especially in times, like right now in the post-COVID era, when inventory is tight and it's hard to get particular items.

It's fully integrated all six of our locations. We can see exactly what's going on everywhere. We love it.

Challenge: Tech Transition
Since opening its doors in 1986, Al's Lawn Care Products has had Ideal in place as its dealership management solution. For decades, it's helped the Florida-based business improve internal and external efficiency and become a modern dealers
But keeping current in a rapidly evolving digital age can be challenging, especially on the customer service side. Upgrading technology can improve a dealership's ability to support its customers – something Jennifer experienced transitioning from a DOS to a Windows system at the dealership her parents opened in 1986.
"It's just been a night and day difference between what you can do for your customers and how you can watch your company," she says. "Just from a computer system that tracks everything you sell, what your profits are and such."
Solution: Progressive Support
While technology upgrades can be laborious, having reliable, responsive support can smooth out the bumps and keep a dealership on a progressive path.
That's been Jennifer's experience since the dealerships added Ideal almost 35 years ago.
My parents opened our business in 1985 and then in 1986 we became an Ideal system user and still a system user to this day.

Ideal is not only user friendly, but it also covers everything that needs to be done on the dealer side of having a system.

It just makes life a lot easier to have a customer service that if you do get stuck with something, you can pick up the phone and call or send a message, they call you and then you can get everything you need done. We are extremely spoiled with their support team.

Challenges: Missing or Mismanaging Paperwork
Hard copies still hold historical value for dealerships, but for the day-to-day management of sales, parts and service departments, piles of paperwork can create chaos, especially for a modern dealership.
Inconsistent, illegible documentation of work orders and sales receipts, or worse yet -losing an entire file – can damage a dealership's credibility with customers.
"Before, when we didn't use Ideal, probably the biggest nightmare was all the paperwork," says Josh Ashley, with Clark Farm Lawn & Garden. "If it gets misplaced, there goes the whole work order. All the customer information, everything."
Solution: Digitized, Organized Documentation
Today, comprehensive information is only a couple of keystrokes away for Ashely, instead of buried on the desks of different department managers at the North Carolina dealership. On a daily basis, Ashely says they utilize the platform for wholegoods, parts and inventory.
Mainly, we use the reports for sales, summary reports and wholegoods. 

The main reason to use Ideal would be everything's integrated in one program. You don't have to worry about misplaced paperwork. You don't have to worry about using Excel with QuickBooks. It's nice, neat, and tidy in one package.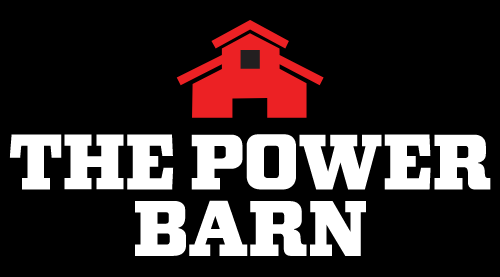 Challenge: Manual Updates  
In an increasingly competitive industry, OPE dealers are looking for every opportunity to increase margin and market share. And today, accurately accounting for every dollar spent and earned is essential.
For years, Power-Barn Outdoor Power Equipment manually tracked and reviewed financial metrics – an increasingly challenging task to execute across seven locations.
Solution: Automated Accountability
As the dealership expanded, so did its need for a more automated approach to ensure bottom-line goals were being met. About seven years ago, the Michigan-based business added Ideal, and dealership partner Ryusei Matson says the software provides convenience and comfort.
We can look at the books at the end of the month and make sure that everything lines up. You can pull your balance sheet and you can pull your income statement right from that same software. Or working directly with the manufacturer to be able to update the prices and not manually do a lot of things."

There's a lot of areas that Ideal can cover, from having TargetCRM to being able to keep up with your books and being able to check your inventory and receive parts and literally do almost everything within your dealership, within this one software, I think sells itself.
Modernize Your Dealership with Ideal
Dealerships today can't afford to let outdated, inefficient processes limit productivity or profitability. And Ideal is committed to modernizing software infrastructure with proven solutions that equip your dealership with progressive, problem-solving tools.
Whether you need a mainstream solution to improve communication across locations, or transition into digital documentation of customer data, you can count on Ideal's quality support and customer service today and for years to come.
Discover how Ideal can help modernize your dealership.