DMS vs Quickbooks: Finding The Right Fit For Your Dealership

Are you using QuickBooks for your dealership?
Check out how it compares to a more focused dealership performance software, such as Ideal.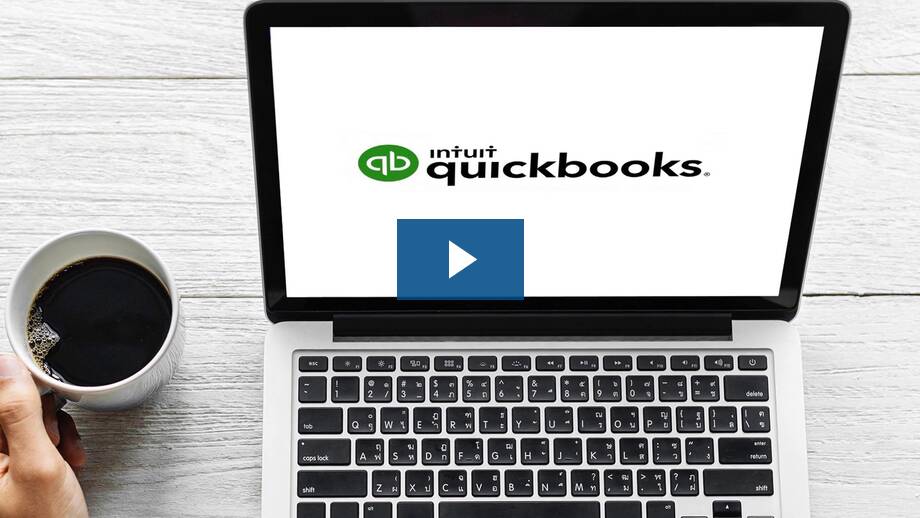 | | | |
| --- | --- | --- |
| | | |
| Small and Mid-Sized Dealers | Customer Focus and Orientation | No specific focus made for everyone |
| | Preferred Dealers | No preferred dealers due to the commitment to all types of businesses and industries. |
| | Areas of Business | |
| Grows with the industry and develops features based off the needs and feedback from dealer reviews. | Product Development and Innovation | Based off feedback from a variety of businesses, neglecting specific dealer needs as a result. |
KEY FUNCTIONALITIES
All-In-One System

Read Next: Choosing Your Dealership Management System: A Complete Guide

Allows dealers to monitor and manage all their departments and processes from a single interface.

Helps businesses, some of which may be dealerships, monitor and manage their accounting and point-of-sale operations.

Floor Planning

Tracks units sold, but not paid to determine exactly how much the dealership owes to the floor checker.

Does not provide any sort of floor planning, making floor checker visits needlessly expensive.

Price List Updates

Read More: How to Stop Money from Going Out the Door

Provides dealers with automatic manufacturer price updates due to integrations with key industry suppliers like Stihl, Suzuki and many others.

Does not allow automatic manufacturer price list updates, leading to manual entry and errors.

Purchase Order Creation

Automatically generates complete part information for purchase order forms, helping dealers save time.

Does not automatically generate complete part information for purchase order forms, leading to manual entry and errors.

Warranty Reconciliation

Allows dealers to automatically reconcile

warranty claims.

Does not provide any sort of automatic warranty reconciliation, leading to additional time spent on hunting down each claim.

Tech Efficiency

Keeps dealers updated on the efficiency and profitability of their technology both individually and as a unit.
Does not provide dealers with an effective way to track efficiency, leading to lost profits.

Product Updates

Values dealership feedback and makes it a priority when developing future updates.
Does not provide updates based on dealer feedback.
<
How Much of Your Business is Covered?

See us in action!
Get your access to Ideal online product tour and find out how it can help you gain control of your dealership.
Common Dealership Management System FAQs:
What features should a Dealership Management System (DMS) have?
Capabilities like inventory management, accounting, CRM, and more should always be included in a DMS. You should have the ability to monitor and control inventory levels, automate financial procedures, integrate with well-known accounting programmes like QuickBooks, offer robust CRM capabilities for customer relationship management, and simplify various dealership management tasks like sales, service, and parts administration.
Can a Dealership Management System integrate with QuickBooks for accounting purposes?
How does a Dealership Management System handle inventory management?
A DMS can help you manage stock movements, keep an eye on sales and purchases, measure inventory levels, and provide reports on inventory performance. A DMS makes it simple to monitor and update inventory data, set reorder points, automate inventory replenishment, track serialised products, and get real-time inventory status information for your dealership.
What role does a CRM play in a Dealership Management System?
A Dealership Management System's CRM (Customer Relationship Management) component aids in the management of customer contacts and relationships. They help by managing leads, scheduling appointments, tracking communication history, storing customer information, and promoting efficient follow-ups. Your sales and service teams may provide personalised customer experiences, keep track of client preferences, and foster relationships with the use of a CRM in a DMS, eventually improving customer experience and sales success.
How does a Dealership Management System streamline dealership management tasks?
By centralising data and automating procedures, a dealership management system simplifies a variety of dealership management responsibilities. It makes it possible to manage sales operations, service planning, part inventories, reporting, and more. With a DMS, you can access real-time data, automate tedious procedures, do away with paper paperwork, enhance internal communication, and make data-driven decisions to streamline operations and increase profitability.