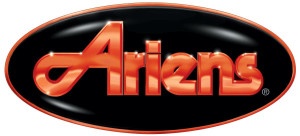 Cedar Rapids, IA – May 22, 2014 – Ideal Computer Systems, a leading provider of business management software for Outdoor Power Equipment dealers, has announced automated Ariens/Gravely Product Registration in its newest release of software, Ideal v8.5. The new integration enables dealers to register all of their Ariens and Gravely products through Ideal, which allows for quick and easy warranty claims submissions.
"Ariens is taking the lead in revitalizing OPE industry and supporting an open industry standard," said Mario Britz, Ideal's Director of Product Development. "Ideal is pleased that we have been selected as a preferred DMS partner as we are committed to simplify OEM communication and allow dealers to focus on their core business rather than administration."
With the interface, dealers will save time and money that's normally lost through incomplete warranty claim submissions, lost claims and missed submission deadlines. Dealers can simply register their Ariens and Gravely products from Ideal's Wholegood Properties screen. Once set up, the Product Registration button will display for a wholegood that has the Ariens or Gravely Supplier ID, a Sales Date and a Customer ID assigned. After answering a couple quick questions, the Register check box will be marked and the product is considered registered. By registering your products through Ideal, your claim approval is automated and payments of claims can easily be submitted back to the dealer.
For more information on Ideal's business management solutions, call 800-737-1620.