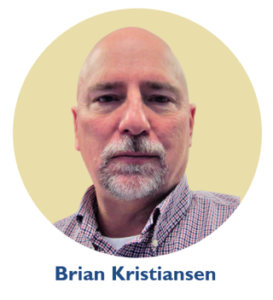 Cedar Rapids, Iowa, February 18, 2020 – Ideal Computer Systems, a leading industry-specific dealership software vendor in North America, is pleased to welcome Brian Kristiansen as its new Product Owner.
In this role, Brian will act as the voice of the customer, working closely with Ideal users and various internal teams to build a roadmap for Ideal's dealership management system that will focus on improving ease of use and ensuring the system meets customer needs.
Brian has over 20 years of experience in product management, having worked at several well-known enterprise product companies, including Parsons Technology, Intermec (Honeywell), GoDaddy and TaxAct. He is passionate about finding solutions to customers' problems and turning those solutions into fully functioning products.
"I'm excited to join the Ideal team, and I'm looking forward to getting to know the system and our customers a bit better," said Brian. "There are many interesting challenges and opportunities for me to explore, and I think that my experience will help influence the way Ideal's core offering in a positive way."
"We're extremely grateful to have someone as experienced as Brian on our team," said Ajay Thakur, the General Manager of Ideal and its sister company, c-Systems Software Inc. "Our goal is to ensure Ideal remains one of the most innovative systems in the industry, while delivering even more of what our customers want – and Brian will undoubtedly play a crucial role in that."
Brian has a daughter, Kaitlyn, who will graduate from Mt. Mercy University with a BA degree in Nursing and Forensic Science, and a son, Kyle, who is preparing to start his own landscaping business. In his spare time, Brian is an avid golfer and tries to stay in shape by playing in the local adult hockey league during the winter months.
About Ideal Computer Systems
Many dealers struggle to manage their dealership having to use multiple systems and often duplicating the data. Ideal gives dealers all the tools they need to manage each aspect of their business in one, easy-to-use software – backed up by 30+ years of industry experience.
With an all-in-one software, dealers are able to automate processes, gain control of their dealership and have peace of mind. To learn more about Ideal, visit: www.idealcomputersystems.com.