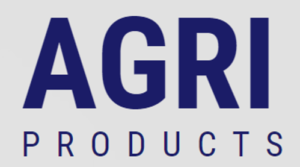 Cedar Rapids, Iowa, January 4, 2019 – Ideal Computer Systems, a leading North American dealership software vendor, is happy to announce that its system has played a significant role in helping Agri Products – an equipment dealer in Ardmore, Oklahoma – maintain a positive cash flow and build a true "solution store."
As one of the largest multi-line dealers in Southern Oklahoma, Agri Products is the area's primary source for quality farm, lawn and garden equipment. Founded in 1985, the dealership features agricultural equipment and implements from Branson, Howse, Cimarron and other brands. It also offers Hustler, Husqvarna, ECHO and STIHL outdoor power equipment.
"We differentiate ourselves from our competition by identifying ourselves as a 'solution store,'" said Scott Mason, the President of Agri Products. "You can find many of the same products at the big-box competitors, but you cannot find the expertise or service behind them."
Mason spends a great deal of time on ensuring that his staff has the knowledge needed to help customers truly solve their problems. So, if someone walks into the dealership with a question regarding lawn care or other agricultural concerns, they should be able to walk away with a satisfying answer.
Of course, there can be no employees – or a dealership for that matter – if there is no cash to pay for anything. So, to make sure there's always enough cash on hand, Mason utilizes Ideal's dealership management system.
Ideal helps me balance my staffing needs and my cash flow," he said. "With proper record-keeping and business tracking, I know what's coming up in advance. I can make sure that my inventory levels are being managed appropriately. This way, we don't have cash tied up in inventory when we are going to need it for payroll advances, for example.

If the data is clean when it's being put in, and the historical records are correct, a seasoned dealer should be able to look at the Ideal dashboard and say, 'This is the period that I'm moving into and I'm seeing my plan come to fruition, so therefore, I need to react accordingly.'"
To learn more about Scott Mason and his success with Ideal Software, check out Ideal's in-depth interview with him here.
About Ideal Computer Systems
Many dealers struggle to manage their dealership having to use multiple systems and often duplicating the data. Ideal gives dealers all the tools they need to manage each aspect of their business in one, easy-to-use software – backed up by 30+ years of industry experience.
With an all-in-one software, dealers are able to automate processes, gain control of their dealership and have peace of mind.