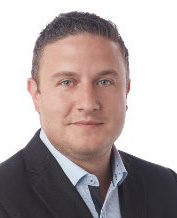 The Constellation Dealership Software family is pleased to announce the hiring of Frank Tamburrini as Director of Customer Service. Frank will work closely with Support and Implementation Manager, Bill Hall, and the Ideal support team to help continually evolve the customer experience in today's ever more connected environment  and  ensure the highest standards in service.
Frank will work out of the Constellation Dealership Software headquarters in Markham, ON. His first order of business is to focus on immersing himself in the dealership world to truly understand the customer base and the challenges they face every day.
"My philosophy is that customer service is not a department," said Frank. "It's a culture that customer-centric organizations embrace, nurture and thrive on."
Prior to joining Constellation, Frank spent the last 12 years leading service and support organizations that spanned across North America and overseas that serviced both small businesses and some of Canada's largest organizations. The ultimate goal was to consistently provide a world class experience. He has a combined 14 years of experience helping retailers maximize their investment in their software solutions and has been part of thousands of client implementations.
When Frank is away from the office, he like reading, exercising and spending time with family and friends.