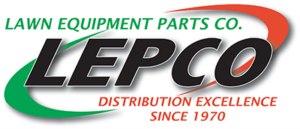 Cedar Rapids, IA, May 4, 2021 — Ideal Computer Systems, a leading industry-specific dealership software vendor in North America, is excited to announce that they have teamed up with LEPCO, leading outdoor power equipment distributor, to offer a new purchase order integration with their Ideal system.
This integration lets dealers submit purchase orders to LEPCO with the push of a button, directly from the Ideal system. That means dealers will no longer need to spend time exporting and importing files into LEPCO manually—instead, they work right from their DMS, without needing to interrupt their workflow.
"We are very happy to be working with LEPCO to launch this new integration," says Dave Johnson, OEM Sales Manager at Constellation Dealership Group. "The enhanced ease of use will save time and improve accuracy for all of our mutual dealers."
"LEPCO is committed to system integrations that support our dealers and simplify their business processes," says Chris Hyrb, VP of Sales & Marketing at LEPCO.
The LEPCO integration is available as part of the Ideal 9.12.0.198 release. Ideal users who don't currently have the release are encouraged to reach out to their Account Managers.
About Ideal Computer Systems
Many dealers struggle to manage their dealership having to use multiple systems and often duplicating the data. Ideal gives dealers all the tools they need to manage each aspect of their business in one, easy-to-use software – backed up by 30+ years of industry experience.
With an all-in-one software, dealers can automate processes, gain control of their dealership and have peace of mind. To learn more about Ideal, visit www.idealcomputersystems.com.
About LEPCO
Established in 1970, Lawn Equipment Parts Company (LEPCO) is a family-owned and operated wholesale distributor of quality outdoor power equipment, parts, and accessories. They manage six major brands of power equipment and supply aftermarket parts to over 1,300 dealers in the northeast region. Built on a reputation of outstanding customer service, LEPCO strives to provide quality products and services to their group of independent dealers, so their dealers can provide the best service possible to their end-users.
To learn more about LEPCO, visit www.lepco.com.